It's the age old question: Swipe Right or Swipe Left? Y'all better trust that had Hamlet had access to Tinder, "to be or not to be" would not have been the question; it totally would have been "to swipe right or not to swipe right, thereby swiping left; that is the question." And Hamlet's lid would have been verily flipped if he had been introduced to the "super like" swipe up. Bottom line: the whole story would have ended better if Hamlet and Ophelia had Tinder.
What? We're not the only ones who think so; there is, after all, a book out there called If Shakespeare Could Tweet. So take that, all ye naysayers! (Okay. Okay. The book is a sort of textbook meant to be a supplement to get teenagers to be okay with reading Shakespeare, a far stretch from Tinder, but that's not the point!) What were we even talking about? Oh, right. Okay. So you're on Tinder, you get a notification aaaaannnddd…? What do you do??? Swipe right? Swipe Left? Close the app, delete it and get a cat? Don't worry, we have few ideas.
Perhaps our greatest distinction as a species is our capacity, unique among animals, to make counter-evolutionary choices. — Jared Diamond
Tinder Swipe Right or Swipe Left: What Do You Do?
We were not aware (and honestly, we're not sure if anyone else in the world was either) that there is an Urban Dictionary entry for "swipe right;" and it's totes a verb. According to the website, swipe right is "a phrase used to describe your acceptance of something…swipe right can be used any time you make a good choice or approve of something." This definition does acknowledge the phrase's origin as directly from Tinder. If you need a good chuckle, definitely check out the example sentences.
So, what's the deal with swiping? I mean, it never seems to work out for that fox-guy on Dora the Explorer; if memory serves he never gets what he's after.
Sometimes, it's the same story for Tinder-users. But it doesn't have to be. We're here to help. First, let's catch the non-Tinder users up to speed. If you're already on Tinder, skip down to the next section; you won't want to miss it. We're gonna break down how to get back the one that got away and the new(ish) "super-like" swipe up. AND we've got the scoop on the latest Tinder offering: Smart Profile. Then we'll take you thru some ideas of what (or who, rather) you may want to swipe left and the ones you may want to swipe right. Finally, we want to share a little bit about the psychology behind why swipe right is associated with "liking." It's really interesting, geeky stuff. If you don't dig interesting, geeky stuff, we had you all wrong. Don't be surprised if we swipe left.
Tinder 101
Tinder is a social app. More specifically, it's kind of a dating app. Or a hook-up app. Or a game, let's be real. Tinder is whatever you want it to be, really. Tinder came into our world as an app in 2012 (the judging by photos and looks had been in the world for some time before Tinder, although even our amazing journalism skills couldn't unearth the exact timeline). It's the brainchild Sean Rad, Justin Mateen, and Jonathan Badeen. Tinder (formerly Tindr, since this is the internet, and we hate vowels) was originally geared toward college students, much like Facebook itself was once similarly focused. And while that worked for a long time (and still does, to an extent), now Tinder has branched out, and is just out there, as part of the general dating landscape these days.
Although Tinder is its own company, Facebook is a huge part of the Tinder experience. Essentially, you link your Tinder account to your Facebook account (although there may be ways around this). This will allow other Tinder users to see your name and your profile picture. When you show up in someone's Tinder feed, they're going to swipe right or swipe left, deciding on if they would like to know you better or not. You, meanwhile, completely ignorant of their decision, will be presented with the same opportunity: to swipe right or swipe left on their picture. If both of you swipe right on each other, then it's a Tinder match, and the two of you will be able to text and chat through the app, getting to know each other better, and deciding if (and when and how) you would like to meet in real life.
That's the basics of Tinder. But like any good app, Tinder is constantly expanding, growing, and improving. Which leads us to…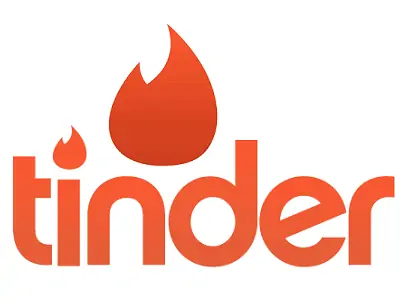 What's New with Tinder
If you've been using Tinder, you know about Tinder Plus, the app's premium version with additional features like Rewind (where you can undo a swipe you regret) and Passport (in which you can look at geographic locations other than your own for potential matches). Tinder Plus is a paid version for those who want (and are willing to pay for) these awesome extras. Tinder Plus rolled out in March 2015.
Okay, even newer: Swipe Up! Say what?! So, check it out. In September 2015, Tinder introduced us to the Super Like. And yes, it is akin to Rick James's "Super Freak" in that it is super freaky. Yeah. *insert awesome saxophone solo here* You get one Super Like a day (so make sure you mean it) and what happens is when you swipe up or tap the blue star on that person's profile, you've like, totally, super liked them. Consequently, when they come across your profile, it will indicate that you think they're nifty (or at least the niftiest humanoid you've seen all day) and if they swipe right for you, instant match! If they swipe left, don't sweat it. There'll be somebody else tomorrow…and tomorrow begins at midnight…and even though my mom always said nothing good happens after midnight, I tend to think I've had some pretty good times that commenced after the stroke of midnight. Maybe she watched Cinderella too much. Not the Disney one, the 1965 Rodgers and Hammerstein Cinderella movie-musical starring Lesley Ann Warren. It's pretty much the best. Anywho, so that's Swipe Up or Super Like. Use at your discretion.
Now, the latest offering from Tinder is Smart Profile and we happen to think this is pretty nifty. Sure there will always be those who look and swipe and it's just become habit and a game really. But there are still people actually looking to meet someone on Tinder. So, with the advent of the Smart Profile, you've got your pics, and now included in your über-short bio (because remember, Tinder gets to the very base human need of "do I find you attractive based solely on your looks") is a chance for you to show your job and education. And it makes total sense because the 18 to 24 year olds who were using Tinder in 2012 are now 21 to 27 year olds, no longer in school, but still looking for a good time and companionship. To add this new feature to your profile, simply go in to edit your Tinder profile and the options will be there, taken from your Facebook (check out this article on How to Use Tinder WITHOUT Facebook). Don't worry, you choose how much you share. So, what will show up under your pic and name now can be "you both attended Harvard," if, in fact, you did attend Harvard.
There's more new stuff, too. Your message center will look different. Your new matches with whom you've had no communication will be above, separated, from the older ones. And finally, improvements on the technical side of things with new algorithms and better matching technology. As they say on Tinder, "Swipe On!" Or as they say on Wayne's World "Game On!"
Right or Left?
So, look, we will not presume to tell you how to decide whether to swipe left or right…oh wait, yes we will. But remember, go with your gut and listen to your instincts. And as always, stay safe. Those are the rules. These are some suggestions:
Pic is a mirror-selfie. No thanks. This is neither 2000, nor is it MySpace. LEFT!
You can't actually find the person in their pic. If you feel like you're playing Where in the World is Carmen Sandiego? or Where's Waldo?, they have clearly not put enough effort into this. LEFT!
Ladies, especially: you're outnumbered here. If he looks like a creeper, he prob is. LEFT!
Guys surrounded by ladies in their pic and girls surrounded by dudes. You probably wanna swipe LEFT!
College degree and cap & gown pics? Swipe RIGHT! Of course, with the new profile, you can make sure it's a legit school before swiping.
If their bio is of an attractive nature and you're not looking for that, LEFT! If their bio is all about wanting a relationship and that's not your bag, LEFT!
If the pic is a screenshot of Andy Samberg and Justin Timberlake from their "Dick in a Box" days…well, that might be a perv or a really funny person. Swipe at will.
These are just a few suggestions. Like I said earlier, don't waste your time or anyone else's with a swipe right that you're really not that into. And if you get to the messaging stage and anyone starts messaging things that make you uncomfortable (or any of these 37 Best Tinder Openers), block them and move on. Tinder boasts on their website over 9 billion matches and even has pics of people getting engaged, so who knows?, maybe it'll be you. You might just have to swipe thru the crap to find the gems.
Interesting, Geeky Stuff
As promised, here's some interesting psychology for your reading pleasure. The theory of Jim Davies (Institute of Cognitive Science in Canada, man, we love Canadians) is that right is associated with positive and left is associated with negative because of how you read and write wherever you're from and that it is a learned behavior. He points out that scenes in Western movies (not like Western cowboys, like Western Hemisphere), the action when the hero is winning goes left to right. And we read left to right. Not so in Israel. They read right to left and a similar phenomenon occurs in their movies action sequences. It's an interesting theory; check out this article if you want to read more. See, we told you it was interesting, geeky stuff.
That's all for now, Cats. Hope this article was helpful, informative and if nothing else, fun to read on your break. Now, get back to work, ya bum. As always, please feel free to leave comments. Share how you like the new Swipe Up or tips on how you decide the fateful question of Swipe Left or Swipe Right. Ciao!