In this new world we live in, it's impossible not to get bored. Maybe you're tired of playing the same addictive games or Agame has started to get boring. Even online chat rooms seem mundane, and we need to go to the next level. We've all been there, and this is where Roblox VR comes to the rescue. They offer over 40 million games, but what's even more awesome is that they allow you to play those games with your virtual reality headset.
So, how do you play games in Roblox VR and leverage your virtual reality headset? Let's find out!
What Is Roblox And Why Should I Bother Playing It?
But first, what is Roblex, and is it worth playing?
Roblox is a game creation site where millions of people gather every day to design, create, and upload awesome 3D games. You can create a Roblox noob to stimulate the action, and Roblox Twitter allows you to keep up with the latest games and hot content. The games on Roblox are only limited to the imagination of their creators, which is endless.
You can also play other people's games in a cool multiplayer environment.
Popular games of Roblox that you must consider playing include:
Roblox High School
Call Of Roblox 
And Work At A Pizza Place
Roblox games are also available on PC, Mac, iOS, Android, and Xbox One.
You might be thinking, "that's all great but how do I sign up?" Simply head on over to the Roblox website, sign up for a free account, and there will be millions of games waiting at your fingertips that you can play in Roblox VR mode.
What Is Virtual Reality and Why Is It So Awesome?
Now, you can obviously play all these games without any virtual reality headset, but why would you? 
When you're playing a normal video game, you can tell it's not real. It looks cartoonish and the graphics can look off. It's still a lot of fun, but what if you could make it come to life?
With virtual reality headsets, as soon as you put on that headset, everything feels like real life. You're in the game. Everything is so close and personal, and who doesn't love that? Roblox VR puts you in the game, literally. 
In Roblox VR mode, you can feel the virtual world around you. When you shoot a gun or a bow and arrow, or if you throw a knife, the feedback you receive feels awesome.
It's everything a video game addict can ask for. This is what we've been dreaming of ever since we were little kids.
Why Playing Roblox In Virtual Reality Is Mind-Blowing
There are plenty of first-person shooter games on Roblox, and if you didn't know by now, first-person shooter games and virtual reality go together like peanut butter and jelly.
With Roblox VR, you will feel like a real-life soldier fighting in World War 2, trying to take out the enemy.
There are also lots of games that contain parkour aspects like jumping from rope to rope, swimming, and climbing walls. And if you're afraid of heights like me, prepare for some sweaty palms.
Now that we know why Roblox and virtual reality are a match made in heaven, it's time to set up your Roblox gameplay with your virtual reality headset.
How Do I Setup Roblox With Virtual Reality?
Firstly, you will need the following:
A computer or laptop
Get the Oculus Quest. It's a little pricey but well worth it. Think of the new experiences and hours of gaming fun! You'll be glad you invested in your gaming experience. You can buy the Quest on Amazon.  
Links on Appamatix may earn us a commission. Learn more
A link cable to link your Oculus Quest headset and computer
The cable that comes with the Oculus Quest should be fine, but make sure it's compatible with your computer.
Roblox software (see steps below).
Step 1: Install Roblox Software
Start by installing the Roblox software on your computer. To do this, simply go to the Roblox website, and if you don't have an account, sign up for one.
Once you have an account, click "games", select a game you'd like to play, and click "download". Once it's installed, it's time to move to step 2. You're well on your way to becoming part of the Roblox VR world!
Step 2: Set Up Your Oculus App
Once you're in the Oculus App, go to "settings" and "general" and make sure unknown sources are clicked, so it's blue.
Step 3: Connect Your Oculus Quest Headset To Your Computer
This step is fairly straightforward. Use your link cable and connect your Oculus headset to your computer. It should link automatically, but if it doesn't, navigate to settings and you'll see three boxes. Click the one on the right that says "Oculus Link", and you're good to go and on your way to the best Roblox VR experience.
Step 4: Play Away
Lastly, head over to your Roblox game of choice and immerse yourself in your new virtual world — the Roblox VR world!
Now that you know how to connect your computer or laptop to your virtual reality headset, let's go through the best Roblox VR virtual reality games you must play.
Best Games To Play In Roblox VR Mode
Who wants to play just any generic Roblox VR game when you can play the best ones? So, to save you time and the headache of playing a boring game, here are the best Roblox VR games.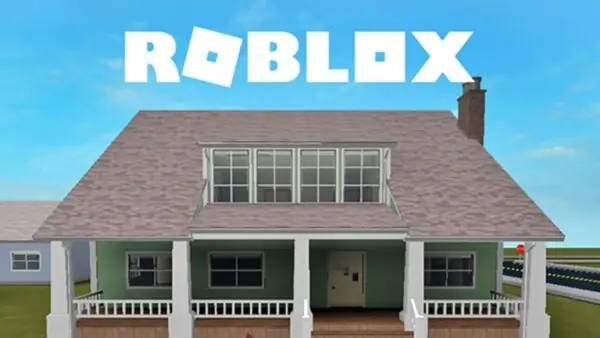 Skeds Playground is an interactive multiplayer game that has over 33K likes and 100K favorites.
Basically, it's like a massive sandbox where you can play around and have a laugh.
Feel free to help players reach higher heights by using building blocks or drop them to their death. You can even shrink down and interact with other players by typing on your keyboard.
Remember when we were little kids and used to play in a sandbox with our friends and have an absolute blast? This game is similar to that. Except as an adult, we can't play with our friends in a real-life sandbox as much as we'd like since it'll be weird, but some genius made this game so we experience that virtually.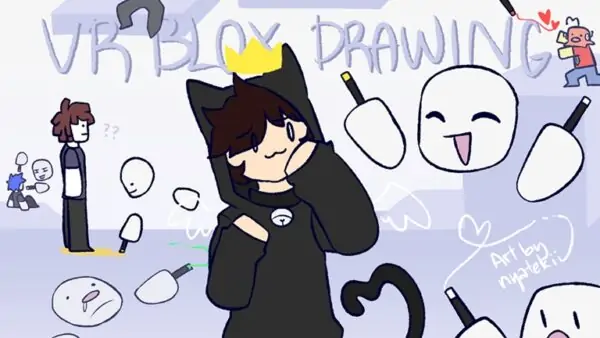 VRBlox Drawing is the perfect Roblox VR game for you if you love drawing and painting, or simply want to kill time by learning a new hobby.
There are no limits to what you can draw but there is a report button, so people rarely draw anything inappropriate since they can get banned.
You can also make friends while drawing. This game has the Roblox record for the most players on a single VR server.
But there's more to this game than simply just drawing. It has one of the best interactive communities online, so you can make new online friends, chat with old ones, or invite your real-life friends to join the experience.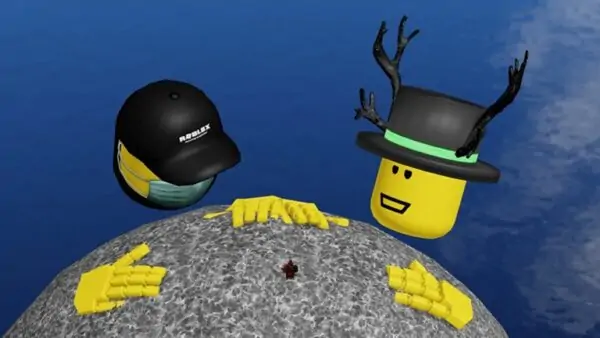 If you're bored and just looking for a place to chill and make new friends, VR Hands is the game for you.
In this game, you can grab and throw stuff around like you actually have hands. There are tons of other players involved so you can easily communicate.
It's also not limited to any virtual reality headset.
But the drawback is that there's not much else to do other than grab and throw things and talk to other players.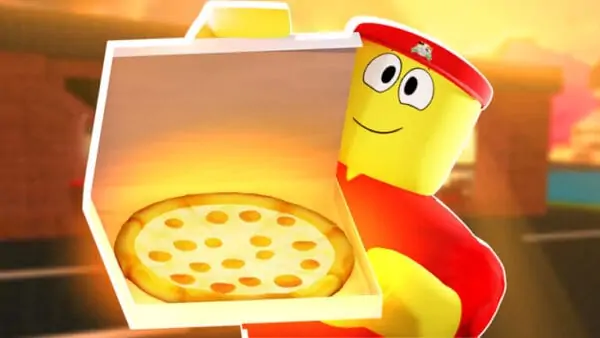 This is an interactive pizza simulator game and it's perfect for people who love cooking. But this isn't a normal, boring simulator. You can work behind the counter, stove, or as the delivery man. 
The game also has some interesting and funny features. You can throw food and toppings at your friends in the kitchen while messing up their orders. You can even fight your friends and put them in the oven. Occasionally your pizza store will run out of sauce and topping, so you'll have to get more.
It's super fun and addicting which makes it a must-play game.
VR World is awesome and one of the craziest games on Roblox. VR World is basically a huge sandbox game where you can do whatever you want. Anything goes, you can throw your friends with weapons, food, and you can even throw your friends. You can also shoot yourself.
VR World is a chilled place to hang out with friends, make new friends, and just have a blast in general.
If you're a fan of puzzles and solving problems, this game is for you. 
Your goal is to look for hints and solve puzzles, to figure out how to escape. As you solve puzzles, items are unlocked. This game has awesome puzzle mechanics and advanced interactive features like no other Roblox game.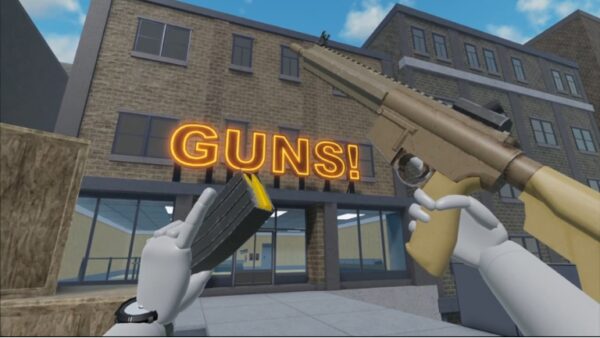 Edgeworks is a paid game, so you must buy Robux and through that Robux, you'll be able to play this game. Now if you aren't willing to spend a few dollars on this game, feel free to play any of the other free options. But if you have a few dollars to spare, then this game is worth it.
This is one of the best games on Roblox VR. The graphics are insane and compared to free Roblox games, this is top tier quality. Their gun and parkour mechanics are comparable to that of PS4 games.
You and your friends can free run, parkour, and use guns and other weapons. It's also an awesome place to chill and have a laugh with friends.
Conclusion 
Playing a video game is a great way to kill time if you're bored. But why would you want to play just any ol' video game when you can play the best virtual reality games and be part of the virtual world? Become part of the Roblox VR community and gain an awesome experience!
Also, why not create a new Roblox noob for your Roblox VR experience? Have some fun with it! And don't forget to tweet about your experience on Roblox Twitter!