Do you enjoy playing games, but think that staying at home while entertaining yourself limits your social capabilities? If you fall into this category and wonder about what social opportunities you may be losing by spending hours alone on the computer, you may wish to consider exploring the 10 Best Online Chat Rooms & Games.
If you have never heard of online chat games, read on to learn a little more about the experience they can offer a gamer, and about the social society they might open up for you.
If you are new to online gaming, whether social or otherwise or if you've been gaming for a while, realize that online chat games have much to offer you. There is no reason to have really to feel lonely or miss out on meeting people while you interact with your games online. There are plenty of opportunities to interact socially as long as you are playing the right kinds of games.
So, what is it about these types of chat games that make them popular, and what are some of these games? There are a few reasons why gamers become immersed in these games, from the social connections they can make to the entertainment value and quality of the games within which they interact.
These games typically offer a lot to gamers and help to draw them into new and exciting fun-filled worlds.
Why Are These Games Popular?
For those of you wondering about the popularity of online chat games, much of their growth in the market has to do with the growth of the online gaming market in general. Since there is such a popular demand for online games, the market increasingly almost over meets the demand of most gamers, offering games of all sorts that fit the needs and interests of almost any person.
Increased technological capabilities offer gamers excellent graphics and high-quality story lines that exceed the expectations of most users. As the market continues to expand, different types of games spill over into the wide world of games, giving gamers new opportunities and providing them with interesting concepts.
Online chat games are a game category that allows gamers to experience some unique features within the games themselves. They're opportunities for both social experiences and entertaining gaming experiences in these unique games.
Make New Friends. One very cool thing about online chat games is that people can make new friends relatively easily in a stress-free environment. The virtual world provides a safety net for interacting and meeting new people, so even those who are not extroverted can make connections and chat with others. When playing an online chat game, one thing you know you have in common with all the other gamers is the game itself, so you can use this to both meet people and make connections with other individuals. These connections allow you to develop online relationships with others based on the common interest of the game. Each game offers its little unique culture for people to chat in, and opens the door to meeting people across the globe. You can gain a bit of intercultural knowledge by doing this, and make friends in all corners of the world. So, not only can you entertain yourself by playing the game, but you can also entertain yourself by making new friends and learning about their individual traits and characteristics.
Teamwork. If you are developing relationships in the game via online chatting, you are also able to have a little fun with those that you meet and participate in the concept of teamwork within the game. Not only is teamwork a great skill to work on for your everyday life, but it can also make the experience in the game a lot more fun for you. For instance, if there are certain elements of the game you are struggling with, you can always ask a chat buddy or two for assistance, and help them out with their questions and concerns in return. By exchanging information with others, you not only get better at the game, but you also build better personal connections and social interactions with your new friends, knowing you are both there for each other to assist each other with that common interest you share: the game.
Immersing Entertainment Value. Gamers usually get doubly addicted to online chat games, and there is a reason for this. The games themselves are usually not only extremely fun, catchy, and immersing for gamers, but the additional bonus of the chat feature and making friends keeps players wanting to come back to interact and help their chat buddies. When people are out there used to you logging in, and typically know they can count on you to be in the game at a certain time, they'll be excited to see you online and reach out to you.
Reward Benefits. These games also have a rewarding intrinsic quality about them. Most gamers enjoy achieving successes at certain points of the game and moving forward, and it can be both thrilling and rewarding to accomplish something in a game after a lot of effort and hard work. It is also beneficial as a gamer to be able to help others out with the game.
If you'd like to learn a bit more about online gaming, check out The 15 Best Co-Op Games, or see The Top 7 Surprisingly Fun Multiplayer Games.
10 Best Online Chat Games
So now that you know a bit about what makes these games so popular, what are some of the more popular online chat games? If you are looking to get started with online chat games, or are already involved with them and are simply looking for more to play, there are many places you can go to get started. This list offers you a top 10 set of favorites enjoyed by gamers all over the world.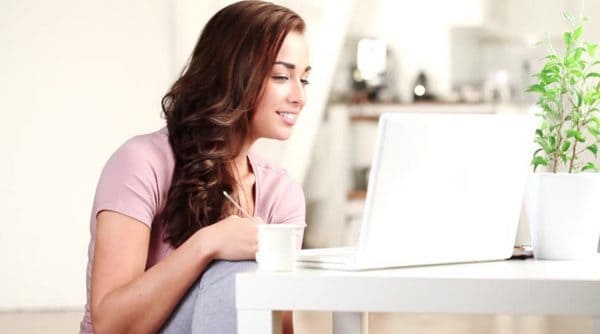 Planet Calypso. Do you like science fiction? How about if it's science-fiction mixed with a free sandbox game in 3D? This game offers very cool graphics alongside its ability to take you through a scientific fantasy-like realm of adventures.
Planet Arkadia. A futuristic battle game that allows players to chat and interact, your goal is to defeat the Oratan in a militaristic strategy game. Not only do players get hooked by the graphics, but they also get interested in the social features of the game.
Imvu. Imvu is a great game for socializing and meeting new people. You get to choose an avatar in which to experience the game, walk around the world, socialize with others while playing games with them.
Lucent Heart. In this game, players can design their characters, socialize with others, and even match make and have their characters get married. It's hugely popular in Asia and is catching on in the US.
Oz World. This game has been out there and popular since 1999. It's another great game for socializing and meeting others while you use an avatar. You also get to do other cool things like dress up and design houses. The human interaction quality in this one is very entertaining, which has what has kept the game popular for so long.
Second Life. Second life is probably the most popular socially interactive game of all time. You can create your character, and after you've done that you can do things like creating a job. You can also go around your world and interact with others to meet new people and socialize. The game is so popular because it provides a lot of opportunity for online interaction and social friendships to develop. It's been a mainstay since 2003, which tells you something about how popular and longstanding the game is.
Salem. This interactive social game comes with a historical backdrop and pretty much puts users in survival mode. The real goal is to gather materials and survive, just as if you were in the midst of colonial Salem. The game not only teaches something about the historical hardships of everyday colonial life, but it allows for social interaction and chatting with others.
Roblox. Roblox lets you interact and socialize with other players while at the same time building and customizing a cube-like world to your heart's content. There is a lot of freedom and creativity to the core concept of the game, which can make the game both immersing and entertaining.
5th Street. 5th street is a fun, interactive social game where players can dress up their characters and do things like socialize and dance together. The game has a lighthearted and fun feel, which can pull users in for hours.
Atom Universe. In this game of virtual reality, simulating real life, there are a lot of fun things you can do with your character. Similar to everyday life, you can immerse yourself with hobbies, or meet people and socialize while having fun exploring your world.
Enjoy!
So now that you have gotten the chance to review why online chat games are so popular, and cover some of the 10 Best Online Chat Rooms & Games, you now have some options to choose from for your gaming fun. You should be able to find some entertaining games to play off the list, while at the same time, getting to enjoy both meeting and interacting with others. So have fun both socializing with others and enjoying your gaming experience.