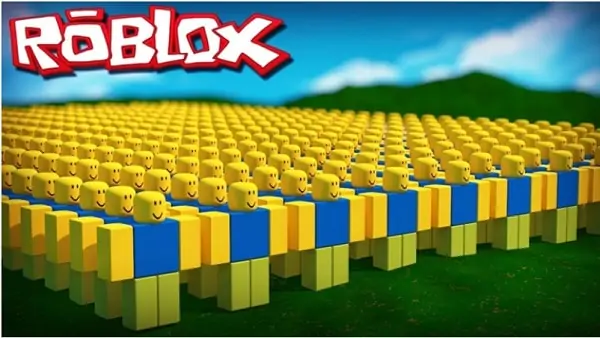 The word noob is commonly used as an insult. If someone called you a noob, there's a good chance you stayed up all night thinking about ways to get them back.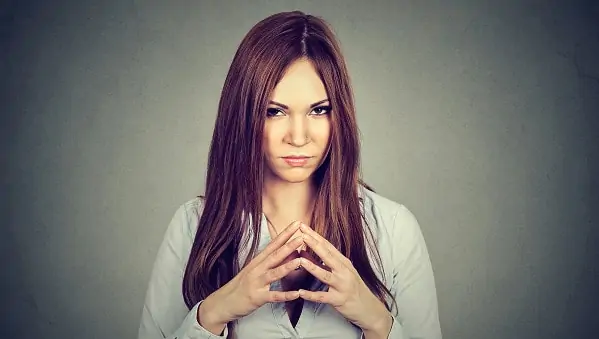 But Roblox has totally flipped that meaning on its head. Roblox noobs are unique and well celebrated in the Roblox community. There are even games like Mega Noob Simulator that have an entire community dedicated to becoming the biggest noob.
That's insane, but it's part of the Roblox fun! Seeing the variations of noobs becomes heartfelt because as you see them you think, "I know you! You can't fool me!" Noobs are really awesome when playing Roblox virtual reality games as the block shape really comes through.
So being a noob is a happy thing!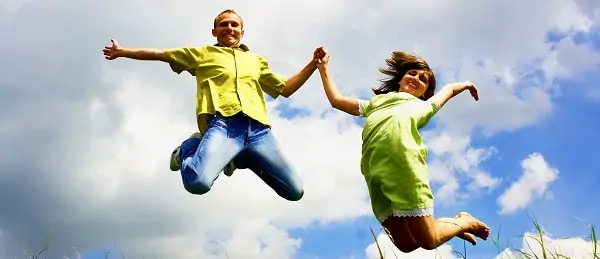 Now you might be wondering, how do I become a Roblox noob? Well, let's find out!
What Does Noob Mean in Roblox?
A "noob" or newbie means someone who's inexperienced at a certain activity, but normally it refers to gaming. But while most players will use the word noob as an insult, a Roblox noob is a positive term.
It refers to the default Roblox avatar which shows that a player is new to the game. NOW, if you're reading this article, you may be new yourself, or maybe not. It doesn't matter; you're doing research before you venture off into Roblox noob land which is good!
After all, it isn't just new players that rock the noob look. Experienced Roblox players choose to wear noob skin, and they wear it with honor. This has run so deep into Roblox ideology that it even has its own subculture. And rightly so, I may add, as the Roblox noob is timeless.
It's like looking at the original Pac-Man or Ms. Pac-Man games. I can remember countless hours playing these games at a video arcade (which doesn't exist anymore) or local convenience store. I think the Roblox noob will eventually have the same effect. To this day, if I'm in an old bowling alley, and I see a Pac-Man game, I play it!!!! Hah!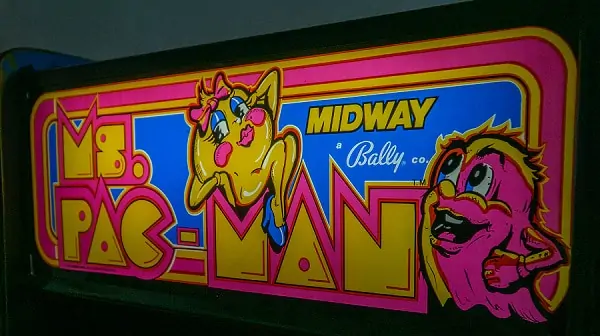 Why Being A Roblox Noob Is Awesome
Why would so many people voluntarily choose to be a noob? Well, there are several reasons. But some are:
The noob is the most iconic character in Roblox
It brings back memories
You can surprise other players
And you can match outfits with your friends.
The Noob Is The Most Iconic Character In The Video Game
The noob is what everyone starts off with. And we know everyone loves this avatar because of all the communities built around it.
When you think of Roblox, you think of the noob character since it's the face of the game. And that's why lots of people are obsessed with being a Roblox noob. It's iconic and popular.
It Evokes Nostalgia
Do you know that feeling when you hear a song you've never heard in years or even decades and that wave of pure emotion comes rushing back? Playing as a noob after years has a similar effect on you.
This is the main reason I love being a noob in Roblox. It's almost like getting into a time machine and traveling back to when you first started playing. There's no other way of explaining it other than pure nostalgia. It's just like the Pac-Man game mentioned above.
The original noob is one of my favorites because of all the history behind it. He has a white torso with the Roblox logo, green legs, and a yellow face and arms. Compared to some of the later noobs, he may look a little plain, but history is good, and he's the noob that started the craze. We have to treat him lovingly:
Whether you've been playing since the beginning, or you started a bit later, playing as a noob will take you back to that time, and it's pure ecstasy.
You Can Use It To Surprise Other Players
This is a funny way of messing with other players. If you're playing a first-shooter game or any similar game, playing as a noob can surprise your opponent.
Nobody expects anything from a noob, but that makes it so much funnier when they find out you're a motivated stone-cold killer and not a newbie. It can actually be a tactical advantage!
You might even hurt the ego of other players after they realize they've been killed or beaten by a "Roblox noob".
Match Up With Your Friends
Another great reason to be a Roblox noob is to match with your friends and teammates. Maybe you're playing a team-related Roblox game and need to differentiate who's on your team and who's not.
And what's better than having your avatar dressed like a noob?
It's classic, timeless, and other players might not think much of you, which can work in your and your team's favor.
What does a noob look like in Roblox?
There are several different types of noobs but the head of the classic noob character is yellow, torso is blue, legs are green, and arms are yellow. He also has a Roblox logo on his torso. You can't create this exact noob in Roblox anymore, as the logo was removed. This noob should be revered as he's served many a Roblox player in various skins and designs. We are proud to present him: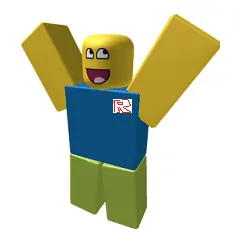 Before we get into the different types of Roblox noobs, let's explore how to look like one.
How To Look Like a Noob in Roblox
So if you want to be a Roblox noob, and who doesn't, here is how to do just that:
1 – Log into your Roblox account. If you don't have a Roblox account, sign up at roblox.com. It's free.
2 – Next, click on the sidebar and select "Avatar":
Use the steps below to change the Avatar image that appears to an all white noob. Then you can dress it up however you want. For this, you'll need to use trial and error using the menu items at the top:

I'll take you through the steps I used to create a completely white noob (undressed as they say). From there, you can change the colors to your liking.
My initial Avatar was the Roblox girl, so I had to uncheck "girl" on the right hand side and then play around with the settings to get the block . You may already have the block format and can skip these steps: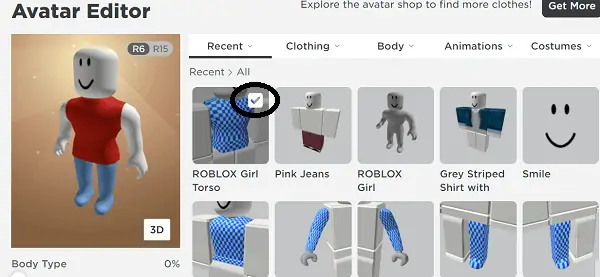 When I unchecked "girl", the torso changed to block and kept the same red color: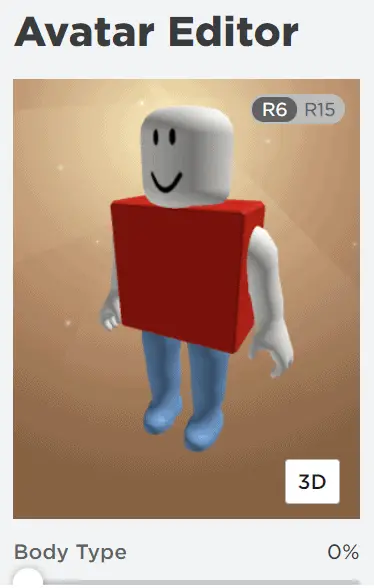 Next, I selected "Body" from the menu and then "Left Arms". Again, I had to uncheck "Girl" to get the original block format:
Once I unchecked "Girl", I got the block arm which is what I wanted:
Do the same for the right arm, left and right legs:

Eventually, you should have a Roblox noob that looks like this: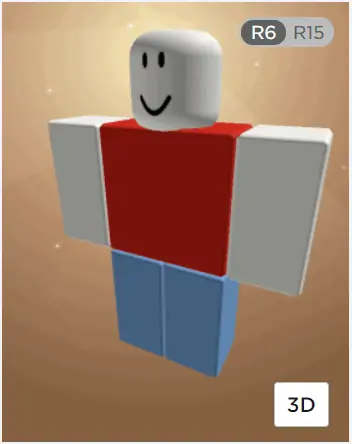 Again, the noob you start with may be different, but by using the instructions above, you should be able to get the block form.
Once you have a noob in block format, you can make the individual components (legs, arms, torso) whatever color you want.
To make the noob all white (or any other color), follow these instructions: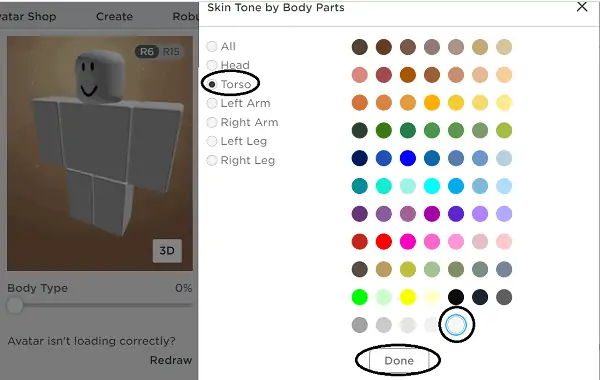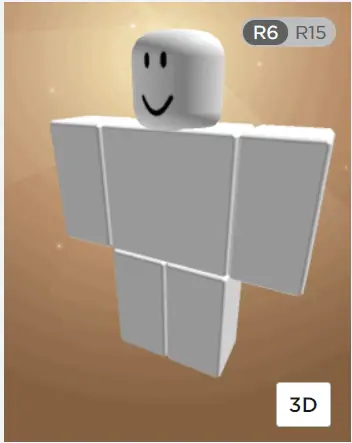 Now that you have your undressed Roblox noob, you can change the colors using the instructions above to whatever you want. You could have done that along the way as well. You can also create a female noob, add some color, add hair – anything goes really.
Voila! You're officially a Roblox noob.
How to Be a Noob in Roblox
Really, anything goes in Roblox, and there's no right and wrong with regard to being a noob. To give you an idea of how to be a Roblox noob, let me explain some of the things you probably don't want to do, and that will give you an understanding of what's going on.
Things to Avoid
On your journey in the Roblox world, you will encounter different characters in Roblox noobs. After a while, you'll notice certain characteristics and things you probably want to avoid. Consider the following:
Overly Inquisitive Noob
Sometimes you run across Roblox noobs that ask a ton of questions. NOW, asking questions is a good thing; however, for some questions, you can find information on blogs and YouTube, and it's good to do some level of research. There's nothing wrong with asking questions, but remember that people are trying to play a game. So if you bombard everyone with question after question, it can become annoying. While you want to create friends and chat, be careful not to overdo it. I personally like to answer questions from my fellow players, but I like to play the game too!
Cynical Noob
I think it's the nature of Roblox gamers to complain about the game and want to change it. Constantly criticizing the game, however, is kind of a turn off. Don't let yourself get frustrated, and remember there's a learning curve. Whatever you do, don't be a cynic! Your role is not to redesign the game. Not everything will go your way.
Smarty Pants Noob
This is a noob who probably doesn't want to be a noob and who pretends to know everything. You're not expected to know everything, and it's ok to be a noob! It's annoying to be around someone who thinks they know everything, so avoid portraying that image.
Clingy or Overly Social Noob
Sometimes you encounter Roblox noobs that follow you around because they want to chat. This can be off-putting and tiresome and borders on stalking. Be cordial with people, but don't overdo it. Try not to be too "clingy".
Flirty Noob
Ok, I get it. You're in an environment in which you meet people, but you're playing a game, so it's a little different. Sometimes people don't know how to act in these situations at first, and they may grow a fondness to another player. BUT, this is not the right venue to look for dating partners! Keep this in mind and avoid it at all costs. It's actually against the Roblox Terms of Use.
Things to Embrace
Be friendly and respectful in the community. A little kindness goes a long way. Be empathetic and choose your words carefully when responding or chatting with another player.
Let's face it, sometimes disagreements happen. If you encounter this situation, try to remedy it by looking at the root cause. Try to resolve it promptly and move on.
Don't give out personal information. There may be scammers in the chat room looking for a gullible person. Protect your privacy!
Absolutely no stalking, cyber bullying, or harassment of any kind is allowed in the Roblox community. If you engage in this type of activity, you may quickly find yourself banned for life. Although it's common sense, a reminder is always good.
What Are the Different Types Of Roblox Noobs?
There are many different types of Roblox noobs. We'll discuss a few here:
Original Roblox Noob (shown above)
Classic Roblox Noob (also shown above)
Cap Noob
Bacon Noob
Female Noob
And Acorn Noob
Cap Noob
The cap noob was the first Roblox noob that changed up the yellow skin. He has a grey Torso with a "R" logo, white arms, blue legs, and oh yea, he always wears a cap!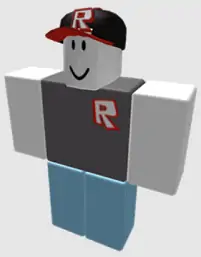 Bacon Noob
They call him bacon noob because his hair looks exactly like bacon. Although he's less popular than other noobs like classic noob and original noob, he is still worth playing and you'll often come across bacon references in the game.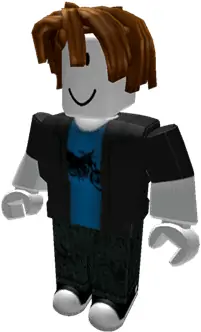 There are also entire communities dedicated to bacon noob.
Bacon noob's distinct feature is his hair that looks like delicious bacon. He also has a white head and arms, a blue shirt, and a black jacket and pants.
And For The Girls, There Are Female Noob
Don't think that we left you girls out. Since 2011, Roblox has started introducing female avatars. If current noob doesn't tickle your fancy or you simply want something different, introducing;
Female Noob
And Acorn Noob
When the female noob was first launched, she had pink hair, white arms and face, blue pants, and a grey torso. She didn't have any shoes or logos on her torso. 
Also, it was around this time where Roblox discarded the yellow skin character, which upset a lot of people.
Acorn Noob
Acorn noob is probably bacon noob's sister since they both have the same hair. Acorn noob's hair is called "acorn hair" and if someone in the game talks about acorn hair, this is what they're referring to.
Acorn noob has a white head and hands, purple pants, a white shirt, and a denim jacket.
Conclusion
If you research Roblox noobs at all, you'll find that people are very passionate about the noob avatar. They're passionate about the colors, emblems, and oh yea, the bacon hair!
There's a lot of nostalgia associated with the noobs, and I'm sure that will continue on for years to come. The noobs have a block shape, which after all, is where we get the "blox" in Roblox.
Being considered a noob is no longer an insult. So dress your avatar like a noob and compete with your friends to see who's the biggest noob of them all. You can add accessories also. Here's a cute noob with several accessories: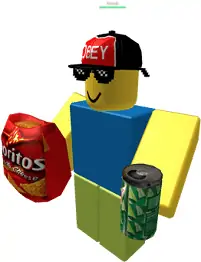 There are many Roblox games designed around noobs, and they're fun to play!
If you're looking for noob ideas, check out Roblox on Twitter which sometimes posts some awesome ideas.
So noob on, and have a great time!