Twitter is an amazing platform for when you want to kill time, look through memes, and stalk your ex or future ex. But who knew Twitter is the perfect platform for Roblox players? And if you're a Roblox player without a Twitter account, you're missing out big time.
Roblox Twitter refers to the awesome community for Roblox on Twitter. Twitter can help enhance your Roblox experience for all level of play, and if you're not aware, there are even Roblox virtual reality games. How fun is that?
So, why should I bother with Twitter and how will it benefit my Roblox career? Let's find out!
1. You Can Interact With Your Online Friends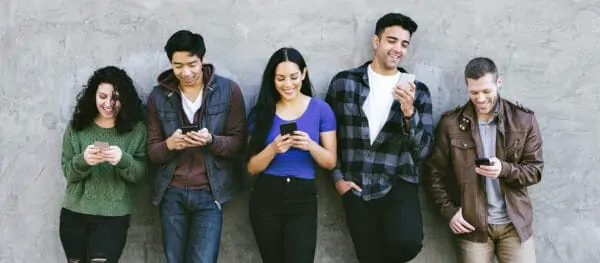 One of the best features of Twitter is that it allows you to share updates instantly. If you've discovered an awesome Roblox game that most people don't know about or you simply want to share updates, tweet it and tag your friends.
Also, if you've found a way to beat a Roblox game that most people are struggling with, post all the juicy details and help others on their Roblox journey. I like sharing screenshots, explaining how I did it, and tagging people that it might help. If others do the same, then Roblox Twitter is mutually beneficial for everyone!
The opposite also works. If you're struggling with a certain game or you're bored of playing the same games, feel free to ask around on Twitter and you will receive what you're looking for.
2. You Can Make New Friends
Twitter is the easiest place to make new Roblox friends. There are entire communities dedicated to different Roblox games like Work At A Pizza Place and Call Of Roblox.
Make friends with people that share similar interests with you. Maybe you both are addicted to the same Roblox game or you're both struggling with the same problem. This will allow you to connect and help each other out. You'll be glad down the road that you reached out and developed a group of Roblox Twitter friends! One of my Roblox friends had trouble changing a Roblox group name. She tweeted out, and I tweeted her a link to an article that solved the problem! Hah!
3. You Can Get An Awesome Twitter Bird
Getting a Roblox Twitter bird is an awesome accessory for your avatar. There are plenty of shoulder pets to choose from, but nothing is as classy as the Twitter bird.
Think of this bird as your companion accompanying you on your journey.
You will need a promo code to get the bird, but that's quite easy.
Log into your Roblox account. If you don't have one, sign up at roblox.com. It's free.
Next, in the URL, replace "home" with "promocodes".
Type the promo code "TWEETROBLOX" into the space given.
You will receive a message that the code was successful.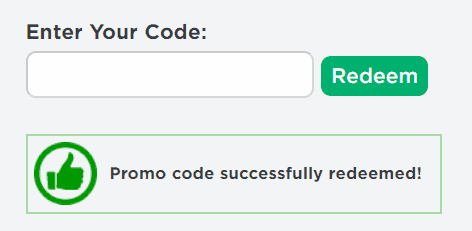 Lastly, go to your avatar and your twitter bird will be waiting for you. In the upper left hand corner, click the 3 lines and select Avatar:

Feel free to edit and customize your bird to your liking.
You will see the Roblox Twitter bird and can select it to appear on your Avatar:
Notice the Roblox Twitter bird in the avatar. How cute!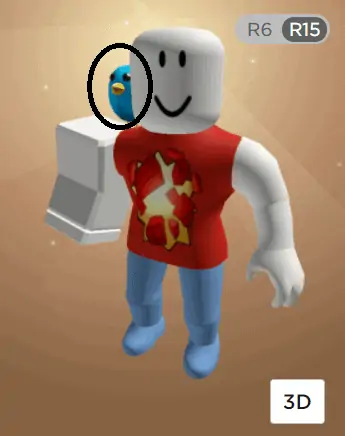 And that's it! You now have a cute little Roblox Twitter bird that'll follow you around on all your crazy adventures and battles.
4. There's Always A Ton Of Drama
Where do I begin with the drama on Roblox's Twitter? It's simply on another level. Every day there's something new to talk about that magically popped up on Twitter, and if you're bored, this is perfect for you. Head over to Twitter and prepare to be entertained for hours.
There are always tons of people fighting and debating about everyday issues.
The community most associated with drama is the Roblox Twitter Community or RTC for short, and it always has something entertaining to offer.
For example, on the 20th of February 2019, a popular Roblox YouTuber called CorlHorl posted a controversial statement on how making ad money is more important than saving children. This was in response to the adpocalypse, where a bunch of advertisers stopped advertising on YouTube.
As you can imagine, this caused absolute havoc in the Roblox Twitter Community. Everyone went insane and started fighting, including CorlHorl. 
This is just one of the many dramas that happen daily on the Roblox Twitter Community. 
5. You Can Stay Up To Date With New Games And Updates
Everyone hates that feeling when all your friends are talking about an awesome new game and how to beat it while you don't even know it exists.
There are plenty of games being released on Roblox every single day and nobody has time to sift through all those games to find a gem. It'll take hours and all you'll be left with is a headache.
But instead of actively looking for awesome new games, simply join the Roblox Twitter Community and you'll be the first to know when the next million-dollar game comes out.
Also, this is why I like to tell my friends on Twitter about a new Roblox game that I loved and could stop playing for hours. This way, when they find an awesome Roblox game that few people know about, they'll tell me to return the favor. It's the law of reciprocity. 
6. There's Plenty Of Roblox YouTubers On Twitter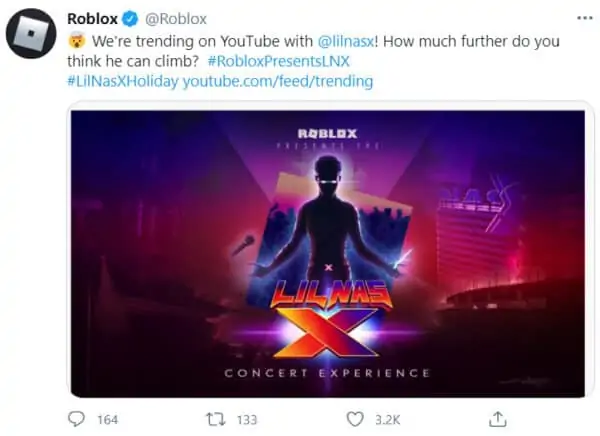 The amount of Roblox YouTubers on Twitter is insane. Popular YouTubers you must consider watching include:
Devoun
FGTV
Inquisitor Master
And Ashley The Unicorn
They are all on Roblox Twitter and share amazing gameplays and tips on how to get good at Roblox games. They'll also post updates on Twitter of any new and awesome games that you must play.
I'll actually hop onto Twitter every now and again just to see if any of these Roblox influences tweeted anything about new games and updates.
They also have fun and well-edited YouTube videos that are awesome to watch when you're bored or just looking to kill time. Most YouTubers also use Roblox Twitter to promote their YouTube videos to their following so you'll be the first to know when new videos are released.
7. You Can Create A Roblox Game And Promote It On Twitter
Creating a game on Roblox is something every Roblox addict must try at least once, even if nobody plays it. And it's super fun to be on the other side of a video game. You can make money too!
You don't have to know how to code if you want to build a Roblox game, but it definitely helps. Building a Roblox game isn't easy since there is a learning curve to it, but it isn't as hard as learning to code. So if you want to build a video game, and who wouldn't, watch a couple of YouTube videos, and head to the Roblox developer hub.
It'll take a few weeks or even months to create your first video game, but the process of creating one is amazing.
Once it's complete, go to Twitter and promote it in the Roblox Twitter Community and tell your friends about it. After doing this for a few weeks, all your friends will have played your game and maybe they told their friends. Before you know it, your game is being played by thousands of people worldwide.
That or nobody bothered playing it except you. Bummer.
8. You'll Get Plenty Of Brainstorming Ideas On Twitter
Brainstorming is the cornerstone of not just every business venture, but every video game developed. 
Before you even start creating your Roblox game, you must sit down and brainstorm ideas. And the best way of doing this is by finding out what your audience is craving. 
Browse through Roblox Twitter and see what people are looking for. Maybe they love a particular Roblox game but it has an annoying flaw. Or there aren't any good games on Roblox in a certain genre. It's your job to fill that gap in the Roblox marketplace.
If you're dedicated to creating a viral Roblox game, ask your friends and followers what type of game they wouldn't mind playing for hours and create something similar to that. This will give you critical input on what you need to do and what mistakes you must avoid when creating your game. 
9. Run A Poll On Twitter
Running a poll on Twitter is like conducting a fun little social experiment. For example, if you want to create a Roblox game but can't decide between a few options, create a poll and leave it to your followers to decide.
But even if you don't plan on creating a game, running polls are still an entertaining way of finding out where you fall on the spectrum of Roblox players. For example, if your favorite Roblox game is Call Of Roblox, run a poll asking what people's favorite games are and see how popular your pick is.
10. You Can Start Creating Gameplays
Creating gameplays is a great way of getting more followers on autopilot. Simply play your favorite Roblox game and film it. You could even give helpful tips and tricks to your viewers. The more value you provide, the more viewers and followers you'll get. 
And who knows, maybe one day you'll be seen as a popular figure in the Roblox community.
Conclusion
If you're a Roblox addict and you don't have a Twitter account, you're missing out big time. There are plenty of Roblox-related things to do on Twitter that are fun and highly addicting. 
And by simply joining Twitter, you'll enhance not only your gaming experience but your Roblox experience in general. Don't delay another minute! Get involved with Roblox Twitter and enhance your learning and engagement level with the games.