Hey, everybody, let's talk about all the free streaming apps that are out there. Okay, so we all pretty much know Spotify and Pandora. And don't get me wrong, they're great. There's a reason we know them. Pandora is going on 10 years and has a massive catalogue, while Spotify has damn near cornered the market on the social aspect of listening and sharing music. Both have a free version as well as a paid subscription version.
But have you heard of Rdio? Sound Cloud? Songza? Maybe you have, but have you tried them out? Because we are here to tell you, there are some really great free music streaming apps out there for iOS and Android. And they all have interesting and distinct features.
So, we just want to highlight some of the best apps for streaming music free of charge and let you decide what works best for you. Just so you know, this will focus on apps and sites that are primarily for streaming, so things like Shazam, while a really nifty app, don't quite fit.
Music is everybody's possession. It's only publishers who think that people own it.  —John Lennon
Best Free Music Streaming Apps for iOS and Android
First let's talk a little about the more well-known contenders: Pandora and Spotify. If you've been under rock or have had two small pebbles wedged in your ears (and let's face it, that's what all you dummies look like with those earbuds that are, in fact, damaging your hearing, but what do you care?
Live for today! Who cares about when you're 50 and can't hear your spouse telling you he/she's leaving you?)–I went to a place, a dark place; sorry–you've probably at least heard of these two heavy hitters. Maybe ridden in your annoying step-mother's SUV and had to suffer thru her relentless Broadway Showstoppers station on Pandora? No? I know I'm not the only one.
Pandora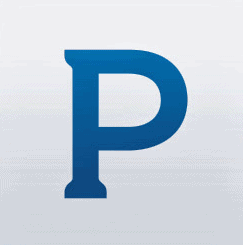 ANYWHO! Pandora has a free version for iOS and Android and it's fairly simple to use. Simply provide an email, password, birth year, and zip code and a world of music and radio stations is at your fingertips. You are then asked to type an artist, album, genre, or song to get started.
Now, most everyone in the world has pretty strong tastes and opinions about music, but I wondered if this was the most efficient way to start. What if I couldn't think of anything? What if there was a song I really loved but didn't know the name or an artist I listened to in 1943 but since I'm hella old, I can't remember? The point is with Pandora, you kinda have to know what you want, a nightmarish thought for those crippled by indecision.
A few pros of Pandora:
They have 10 years under their belts, so the catalogue is huge and they know what they do and do it well
The interface is pretty sleek and simple to navigate
Cool "About" the artists sections and I love the "Features of this track" section–uses great descriptors Example: Describes "Baby Boomerang" by The Shins as 'acoustic rock instrumentation,' 'blues influences,' 'thru composed melodic style,' & 'blues chord progressions.'
Playlists already generated
Can play without Wi-fi
Can thumbs up or thumbs down tunes to refine the station
Cons:
Playlists already generated. (I know, it's a pro, but some people really enjoy making playlists)
Playlists start to sound repetitive
Ads! Blurgh! The commercials!
If you want the happy commercial-free life, you gotta pay for it
Spotify
We've talked about Spotify before. Spotify, similar to Pandora, has a free version as well as a paid subscription option, both for iOS and Android. You can use your Facebook account to sign up or provide an email and password. The Facebook option is convenient because Spotify is all about sharing and the social aspect of listening to music. My sister is über-into making playlists and with Spotify, anyone can follow her and enjoy the playlists she makes.
You can also share on Facebook what you're listening to, so it can be a good way to find new music you've never experienced, an online referral system, if you will. There is also a messaging service with Spotify. I personally don't find Spotify to be extremely user-friendly or self-explanatory, but your mileage may vary.
Pros:
Find music and playlists based on mood and genre (i.e. "Afternoon Acoustic, "Need to Screamo?", "Pop Goes Classical")
Listen to entire library of many artists (Hello Ben Folds! Yes please.)
Share what you're listening to on Facebook (because everyone cares about this and your dinner)
Cons:
Commercials without subscription
Can't see notifications while you're in the app
Might need your little sister to explain how to use it
So, there's a little bit of insight into the big dogs of music streaming. Now, I would like to introduce you to five other free music streaming apps (and yes, there are many more, but these are the ones I chose based on some hardcore research also know as because I said so).
Songza
Okay, Songza is awesome. And here's why: It is SO FREAKING EASY TO USE! The interface is super-chic and easy to use. You're presented with options, you click on one, you get another option, click and then at most one more option and you arrive at a HUMAN-CURATED (read not robot-generated) playlist. So far, everything I've listened to hits the spot. Songza is all about well-curated, thoughtful musical experiences that become a soundtrack to your very dull or exciting life experience you happen to be having at that moment. Tailgate? There's a playlist for that. Monday afternoon blues? Oh, you know it.
Whether you're getting ready to break up or wake up, Songza's got a killer playlist waiting for you. Probably the most impressive to this musician/music lover is the offering of soundscapes (which are like landscapes, only sound); think white noise, fire crackling, birds in a quiet park. You can sign-up with Facebook, so like Spotify, you can share what you're listening to and even post a picture with it. The menu layout is pretty nifty and clean. I just found it extremely user-friendly. There are a couple of drawbacks you can read about in the cons section.
Pros:
Free with ads (banner ads, so no commercials interrupting your listening) and six song skips per week. 99 cents/week ad-free with 12 song skips a week
Easy to use
Playlists are human-curated
iOS and Android
Cons:
If you search for a particular artist, you'll find them, but only which playlists highlight them. So if you absolutely need to hear Regina Spektor at that moment, you might not get her.
Not available off-line
Cannot create your own playlist
iHeart Radio
iHeart Radio is a little bit different from the previously discussed apps. They really do actually heart radio. So, it's very easy to sign up. On your first screen, you check what you like and then you put in your location and several local radio stations show up along with stations you might enjoy in other states (or in the world). The stations and playlists are pre-set according to what your interests are. That said, there's a Queen and Billy Joel radio station so it can't be all bad. Once you've set up an account, you can thumbs up or down songs and they say "We'll let our DJs know." You can save your favorite stations so you can easily go back to them. All in all, easy to use. And free; all you need is an email and password to create an account.
Pros:
No subscription needed
Listen to radio stations from other cities
Can create custom stations
Cons:
Commercials
Needs to buffer
Not all live stations participate
Soundcloud
Soundcloud is for a specific kind of user, but is cool and unique and worth mentioning for that kind of user. Here's why: anyone can upload to Soundcloud. Like, anyone. And you don't have to sign-up to listen. You can just get the app and search or click on a playlist and listen. You can create an account, of course, in order to save, like and share stuff, but you don't have to just to listen. So, you can hear to your best friend from high school's bad cover band, then Maroon Five, then experimental Australian composer Leah Barclay (check her out, she's cool).
Pros:
Anyone can upload
Can listen on the computer or mobile device
Can comment on and share songs
Cons:
Few commercials
A bit difficult to navigate
Need Wi-fi
Rdio
Rdio is similar in interface to Soundcloud and similar to Songza with the social media sharing option. People really enjoy Rdio for its attractive and easy to use interface (although, I still prefer Songza, but you decide). You can sign up with your Facebook. Search by stations, albums, artists or playlists to find whatever tickles your fancy. Rdio also has a follow people option and that is probably the crux of finding cool, fun new music as well as your old stand-bys.
You can upgrade to a $10/month subscription, which gives ad-free streaming, more playlists, and full-album listening. It is worth mentioning that Rdio offers discounted membership deals for families, students and web-only listeners, so if you wanted to upgrade, perhaps you could save a little more money than you would if subscribing to say, Spotify or Pandora (both $10/month).
Pros:
Easy to use
Large catalogue
Follower-based playlists
Cons:
Commercials and ads
Playlists titles aren't always clear descriptions
Slacker
Finally, although I despised the interface, I'd like to mention Slacker. Like Soundcloud, there is no sign-up necessary. The interface leaves something to be desired, however, it is functional; it's just a bit overwhelming with the amount of stuff to look at. You pretty much choose a genre and go from there, although you can search artists, songs, albums, and stations. Features include artists bios, album reviews and lyrics. Slacker is particularly good on Android. Like Songza, you have a limited number of times you can skip a song.
A $3.99/month subscription will get you past ads and the skip limitation, as well as an option to download stuff so you can listen off-line. A $9.99/month subscription will give you access to a Spotify-type experience in which you can play songs and full albums on demand, without commercials, and create playlists to download and play off-line. Options are cool! Also like Songza, Slacker's channels are human-curated. Slacker is also known for its non-music channels.
Pros:
Curated channels by real human beings
Multiple upgrade options
No sign-up for free listening
Cons:
Uggo interface
Not quite as large a catalogue, but not as well known
Well, there it is. I'm gonna go delete these off my phone now, save for Songza. Hopefully, this helped you know what would fit your mobile listening needs. And if there's not one listed here that you've had good luck with on your mobile, please expound in the comments.
Stay tuned for a list of not-so-free great music streaming apps, including Google Play, Amazon Prime, Beats, Tidal and Apple Music. Happy listening, poor people.