Our parents had a different life than we did. Technology changed so much of the things we take for granted that they didn't have. Things like directions, media, communications and gaming have all been perfected on our devices, and a lot of former traditions are becoming extinct. One example is reading, and the book industry. So many are turning to E-books nowadays, reducing the need and nuisance of physical volumes. Now, instead of only having room for 3 textbooks and a novel, a person can carry an endless amount of books on a device the size of a cell phone. Instead of heading to a bookstore and searching frantically for that particular book you heard about from a friend, a simple search online can find it and another few seconds can have you buying it and nose deep in chapter one. The following are some must have book apps that will make your reading life much richer and save you time, money and give you the freedom of reading from your cell instead of always playing Clash Royale 24/7.
Calibre Companion
Whether you're a vet or newbie to E-books, Calibre Companion offers a little bit to everyone. The desktop app is an extensive and flexible E-book editor and organizer that allows readers to customize their library, from formats, fonts, spacing and other special features. The device version is similar, and it also has cloud capabilities, allowing users to save their libraries and specific preferences online, making device and desktop version run in unison. It comes with a small price tag, but for the range of features and customization, is worth it if you are a regular reader.
Moon+ Reader
Moon+ Reader is a beautiful ebook reading program that can open various formats, from PDF, MOBI, EPUB or document files. Users can see their libraries easily on virtual shelves, organizing them by author name, book name or even genre and ratings. Once reading, you can customize the font, layout of the ebook and the background of the pages, making it easier on your eyes for those nights of binging chapters. It supports interactive links, allows access to multiple dictionaries, and you can access the various online libraries as well as your local one if they have online capabilities. There are so many reasons why a reader should have this app, and with 90,000+ ratings and an average of 4.7, Moon+ Reader is considered the best E-reader app on the market.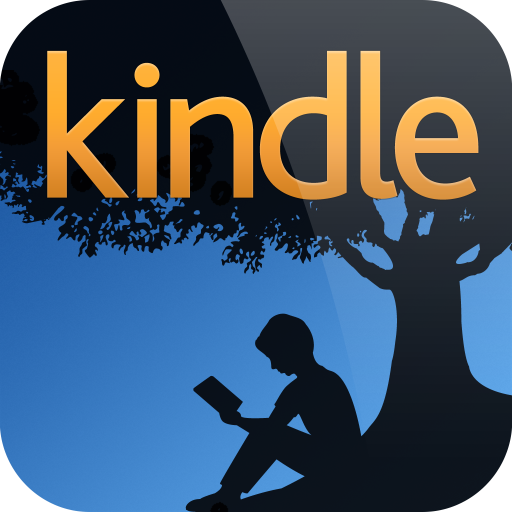 Amazon Kindle
Amazon owns the Kindle line, which are standalone E-readers designated specifically just for that job. But if you have an Amazon account, you're still able to use and purchase Kindle E-books from any device. You simply need to download the app, then login using your Amazon credentials. Any Ebooks you've purchased in the past or at the time of download will sync with the app, allowing you to access your library instantly. The Kindle versions of books on Amazon are much cheaper than the physical copies, and since Amazon is so vast in what they offer, you can find just about anything in seconds. Another fantastic feature is Kindle Unlimited, which has millions of free books available to readers for a monthly fee. Once subscribed, you can see what books have no additional cost and are part of the program, and again, simply sync it to your app and you are good to go.
Books on Google Play
Google has made it's way into the E-book industry, much like industries such as music and movies. While it doesn't boast the amount of unlimited content that Kindle's package does, users have access to a wide range of E-books for sale as well as textbooks, comics, and books for kids. The great thing about using Books is that it's always attached to your Google account. It's a small app that you download to your device or desktop and you have instant access to your library and can access thousands of documents that Google has archived and transcribed. They often have specials and deals as good as Amazon, as well.
Cool Reader
Cool Reader is an E-reader that has every customization and a unique look to it. The 4.5 Google Play rating is well deserved, as it's an easy to use app with a beautiful, crisp, worn page design that makes you feel like you're actually reading an original paper copy of your favorite titles. It features rich photos and easy to use footnotes and link access, and there are donation tiers that users can contribute to that unlock various other special features.
Good Reads
Good Reads isn't just an E-book organizer, but it's an online community of the most rabid and loyal readers out there. With over a billion book entries by 35 million users, Good Reads connects people based on their most loved – and hated prose. Users can add friends, read reviews or add their own as well as create a profile, to-read lists and keep your readers up to date on what you're reading. One of the coolest functions is being able to scan the barcodes of your hardcopy books into your Good Reads account and also scan new books you see around town to have instant access to their page and get unpaid reviews and opinions on the book before you buy it.
What book apps are the best?
The following were some must-have book apps that should keep every reader satisfied. It's also recommended you check with your local library about their online offerings as many of the same books you can find inside. Whichever you choose, whether buying through Kindle or Google , we've included some fantastic readers to keep you engaged and having you reading your favorite books like never before. Lastly, if you're an avid reader who takes it very seriously, Good Reads is a must-have as it acts as an online book club and community of book lovers where you can find people with as much of a passion for it as you do.