A big shout out to everybody out there in Tinder-land! Are you using Tinder? Of course you are! Are you using Tinder on your phone? Most likely! But would you like to be able to use Tinder on your computer, without having to download and install anything? Perhaps be able to get to your Tinder from any computer with an online connection?
Well then, you're in the right place. Here, we're going to give you the information you need in order to be able to login to Tinder online.
Trying to meet new women, it's always a little more difficult as opposed to calling somebody I know that's single and trying to rebuild that connection. — Drake
Tinder Login Online with This Trick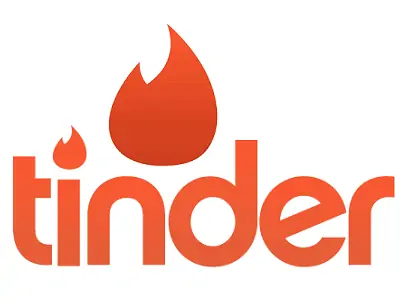 So maybe you're new to Tinder, or maybe you've been Tindering since Day One. Or maybe you haven't even started out yet, and are just curious as to what all this talk about Tinder amounts to. Why are all these young people suddenly so interested in starting campfires? Is this an app that will help you locate kindling? Seems irresponsible, depending on an app to help you survive when you won't be guaranteed to even have a signal out in the woods.
The woods are lovely, dark and deep
But I have promises to keep,
Swipe right.
But whether you're just curious or a Tinder-holic, there are some very new developments in this popular app.
Of course, the basic functionality has not changed: you download the app and sign up, linking your Tinder with your Facebook profile (although there are ways around that). Then, when you use it, you're presented with pictures of other users in your area. You swipe to the left if you're not interested in them, and swipe to the right if you are. If somebody you swipe right on swipes right on you, it's considered a "Match" (for Tinder purposes), and the two of you can start messaging each other through the app.
The developers behind Tinder have said that this was their model: a sort of "double-opt-in" in which both participants have to willingly engage in the conversation. I think this is a large part of the reason why Tinder has really taken off, because this simple double-opting makes it much less likely that you're going to get spammed by bots or scammers.
And while Tinder has built up a reputation as nothing more than an app for casual hookups, really you're going to get out of it what you want. If you're looking for something casual, yes you can find it. But if you're just stuck in a social rut and need some help in meeting new people in your area, then you can use it for that, too. And if someone is telling you that you're using Tinder wrong (say, not as a meat market), then ignore them with confidence.
New to Tinder
This has been a big year for Tinder. There have been all sorts of switch ups in the management team, and also a couple of big (potentially game changing) developments have been announced and put into place.
Shortly after that, Tinder went forward with a new, paid version of their popular service. There is, believe it or not, some controversy about the pricing scheme for the premium version. Basically, it all comes down to variations in pricing, which are based on two things: location and age. Location makes sense in a way. After all, depending on exchange rates, asking someone in another country to pay twenty dollars to upgrade may be more than the market will bear for that particular service. But what has really ruffled some feathers is the decision to prorate the premium app based on age. If you're over 28, you may find yourself paying up to four times as much to upgrade to the premium service.
I get that Tinder wants to keep a young population and to fence out creepers, but the age limit seems arbitrary, and the price hike seems a little steep.
At least give us until 30, when we're legally required to be euthanized, anyway.
However, pricing quibbles aside, there are a lot of great features that come along with the upgrade. First of all, there's the removal of all ads from the app (which is pretty standard fare for paid upgrades, these days). But there are a couple of other changes that are more specific to Tinder.
First of all, at the beginning of this year, Tinder implemented a sort of "undo" function that users have been clamoring for for years, and that has been pretty broadly covered since. Basically, if you swipe in the wrong direction, or if you suddenly change your mind about a swipe (perhaps you realized you just swiped right on your mother), then you can undo, sort of "rewinding" your swiping history and letting you do it over again. It's like you're a Tinder time-traveler.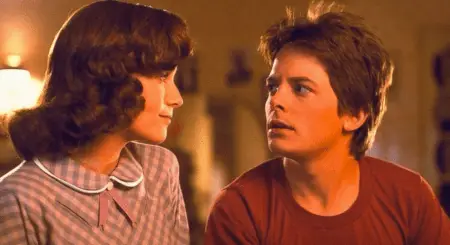 Be warned: Time travel complicates dating.
Using this new function is pretty easy. As you can see from the picture below (taken from Tinder's page on the iTunes App Store), there's a new button just below the other, standard features that pretty clearly lets you know that you can do a quick rewind.
Another feature that has been added, and the one that I think is really going to change the Tinderscape, is the new "Super Like."
Granted,  I don't like the name. It smacks of the awkward "Super Poke" feature of early Facebook days. But that aside, it's really a smart idea: Instead of swiping right to "like" someone, you can swipe up to "super like" them. According to the updated app description, this will let the person you're liking know that they stand out from everybody else you've seen that day. How is this meaningful? Well, all Tinder users only get one Super Like a day. You cannot bank them. So you have to be very selective about whom you use that Super Like on. Thus, when Tinder let's you know that this person doesn't just like you, the Super Like you, you know they're pretty serious.
No news on this yet, but I'm pretty sure that if you Super Like someone who has also Super Liked you, that you are now legally married. Or maybe that's only if you're both in Las Vegas.
So that's what's new with Tinder. Now on to the main event: how to set up online access for Tinder!
The One Trick for Tinder Online Login
Regular readers probably know what's coming, as the following website is one that we just can't stop gushing over. Manymo is a great online Android emulator, which is to say, it allows you to set up a fake, web-based Android device that you can run most popular Android apps from.
There are some benefits and some drawbacks to using this:
First, the benefits: By emulating an Android, you are no longer limited to just using your phone for your Tinder communications. Yes, granted, you probably will still use Tinder on your phone most of the time, especially since its location services are so solid. But when you're at home, it can be annoying to stare at that tiny screen for hours when you have a much nicer computer that you've spent a lot of time and money on.
And the great thing about Manymo specifically is that, first of all, it's web-based. That means that you don't have to download and install something on your computer (something to be very mindful of when behind every download there is, potentially, another Trojan). It also means that, once you have a Manymo account set up, you can access your virtual Android device from any computer with an internet connection.
But the downside is that Manymo is specifically an Android emulator. That's not a dig on Android — we're not adding to the Apple/Android feud (this moment) — it just means extra hoops to jump through for a dedicated iOS user. You see, in order for your virtual Android to connect to the servers (necessary for communication), the fake phone will need to be connected to a Google Play account. Android users will already have a Google Play account, but iOS users will be a little left in the cold. You can just sign up for Google Play on the website, but as far as registering a device, you may need to see if there's an Android-using friend of yours who would be willing to let you sign in (and promptly sign out) on their Android.
Thanks a lot, buddy. Now I can own on Clash of Clans.
Once you've done that, the process for setting up a Manymo virtual Android is pretty simple:
First, you will want to head over to Tinder's page on Google Play and download the apk file to your PC. This is the app file, and though you are downloading it, you're not exactly installing it. Still, you'll need this once you get the emulator going. If you don't have a paid Manymo account, you'll need to hold onto this file, because you won't be able to save your virtual device without a paid account, and you'll have to re-initialize every time.
Now, head on over to Manymo and sign up for an account. It is free initially, though as said above, there are benefits to upgrading to paid. Make sure you write down your login email address and password to use later.
Once you've gone through the sign up process you will be ready to upload the Tinder .apk into your emulator. A great thing about Manymo is that it will let you choose the sort of device you want to emulate. And since Android has so many larger-screen devices, it's a cinch to pick something that will let you use as much of your computer's monitor if you want.
Click "Launch with: App" and navigate to wherever you stored the Tinder .apk file.
Upload Tinder online. From here on out, it's no different from using the phone. (Except for replacing your swiping with mouse interactions).
Do you have any questions about anything that's going on with Tinder, or is there anything you'd like to add? If so, feel free to mention it in the comments. I hope you like what you've read, but don't feel obligated to Super Like it.