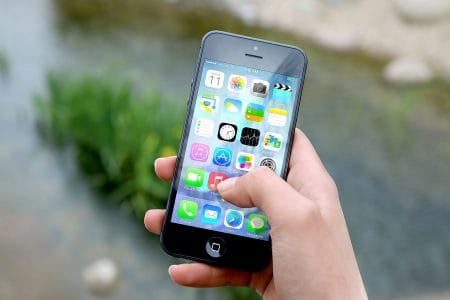 iPhones are everywhere. They usually attempt to be the forerunner of smartphone technology and have revolutionized the way people use their phones. The iPods that Apple released eventually began to change and adapt to modern technology by introducing cameras on the back of the little devices. The iPod Touch was one of the first devices of its kind, and paved the way for smartphones and other forms of technology. Now the iPhone is constantly changing and there are features about theiPhone 8that may change the smartphone world forever.
One iconic characteristic of the iPod was its music format. Songs could be rated by using the star ratings in iOS music app. However, this all changed when star ratings were removed, creating a backlash of opinion. Due to this, the star ratings have returned, luckily, and are hopefully here to stay.
Goodbye Star Ratings
So star ratings were removed. It was a travesty. Instead of the helpful star ratings that so many different services use (such as Netflix) Apple opted for a like and dislike system that made things binary, this followed the format of Youtube which also had an outcry when they changed to like/dislike from a more diverse star system.
Ratings are so important because they influence what shows up on your recommendations, the less helpful the rating system; the worse your recommendations will be. And when searching for good music, that can be very frustrating.
Some people took awfully good care of their playlists. Some would choose a certain star rating for each song in their playlist, which could go up into the larger hundreds, which would consequently give them better suggestions for new music. So having that all taken away must be very infuriating.
If you wanted to try and beat the system and were stubborn enough to want to fight for your stars after they were taken away from you, you could have done this by using Siri. Whilst playing a song, you could tell Siri to add the stars. All you had to do is ask Siri to "rate this song three stars" for example, and that way you could keep on the old way.
If you were willing to spend cash to get your stars back, there are other methods that didn't involve constantly talking to Siri each time to change to a new song. All you had to do is use the Music Rating Widget App that cost 99 cents. This app allowed you to use star ratings when it comes to tracks by going through the notification screen. There were flaws to this app, however. It did not seem to function with songs from the Apple Music streaming service or from your iCloud Music library. This is not the only app that was available, however. There were many that came to the rescue from the plight as long as you were willing to spend a fee.
Alternatively, if the lack of star ratings just put you off, there wereother services you could use to listen to musicwhere you weren't troubled by their rating system.
If you became sick of the iPhone Music app, you could avoid it completely and go for something else, as long as you didn't mind spending a few pennies. There were plenty of music apps out there that might've been better for you than the iPhone Music app – such as Celsium. It supplied a new user interface for playing songs and so consequently a new rating system. On Celsium, you could add star ratings to your tracks that sync back to your iTunes on your PC so everything flowed.
These were the ways that people could get round the lack of star ratings app so they could use it how they wanted without losing their years of hard work.
Hello Star Ratings!
Due to the public outcry, the petitions that have been signed and the general dislike of the loss of the star ratings in the iOS music app; they have returned. iOS 10 saw the back of this rating system, and now it is back in iOS 10.2 beta. The star rating allowed you to rate a song between 1 to 5 stars, the rating was saved to your library and forever remembered for you. No fear, however, as the star ratings are now here to stay. All you have to do is play around with a few settings to get them. Just go onto the Apple Music App on iOS then to settings and then to music.
You can then turn on "show star ratings" and users will once again be able to use the star ratings which can personalize the experience of having a playlist and make it all a lot more enjoyable. There are some extra steps to follow, but they are definitely worth it if you missed the star ratings in iOs music app that much.
All you have to do to get the "rate song" menu is tap the three dots at the bottom right of the screen when one of your songs is playing. It shall bring up another screen and all you have to do is scroll down to "rate song" and choose the star rating you think the song deserves. All you have to do then is tap done. In the older versions of iOS, all you had to do was tap on the artwork of a track and it would bring up the star rating menu. It may seem like a lot of effort, but better than no star rating at all.
The Importance of Star Ratings
The iPhone offers a lot of features that everyone can enjoy, their music app does have its good points, they have access to some more games than Android and usually are faster and sleeker. The disappearance and reemergence of the star ratings in the iOS music app display how complaining about a change in service can really impact on a manufacturer. The star ratings were with us since the beginning, and they mean something to people who care for and nurture their playlists.