From the NSA spying, to Google using the content of your Gmail emails to serve you more targeted ads, to potential employers looking up your Facebook profile.
It's become more and more clear that controlling what the public can see about you online is becoming more and more of a priority. Hence why I thought I should write about some surprising features in your Snapchat profile, and ways other people can lookup your profile with a simple search.
Think back to when you had no online presence, no online profiles, no accounts with social media sites, blogs, shopping websites and more. For some, they've had an online presence as long as they can remember. To think of how much our lives are out in public, for people to lookup and view it can be a bit scary. I hope through this article I'll shed some light on how to protect your Snapchat profile from random people seeing it and controlling to some degree what it displays.
But first, I think it's important to get a little into the existing Snapchat privacy concerns that have followed the app throughout it's life. The app inherently adds a degree of privacy to your interactions with deleting every image after viewing and sending, but is the image really gone? Is your profile safe with Snapchat, I'll walk you through the history of Snapchat security breaches and what you can do to make sure your profile is really safe.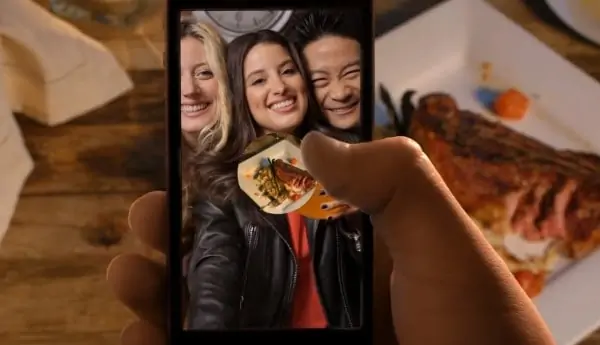 Snapchat Security & Privacy Concerns
There have been serious security breaches when it comes to Snapchat. From images not being deleted properly to Snapchat obtaining contact and location information without your consent, there are legitimate concerns when it comes to your privacy while using the app. Below are some of the major concerns when it comes to Snapchat privacy.
1. One of the primary premises that Snapchat built their user base on is that when you send and receive images they are deleted completely from the Snapchat database as well as your personal smartphone. However, as published on the Federal Trade Comission's report (a PDF of the report is available from the ftc.gov website, here), Snaps can easily be saved by double clicking the home key rapidly while not letting the user know you took a screenshot. In addition, multiple software developers created apps that can save Snaps you receive, circumventing the automatic deletion.
2. The FTC said, although Snapchat claimed they do not track your location, that is not true. For Android users, the app did transmit location information to the company to be used for tracking.
3. If you use the "find friends" feature on Snapchat, this enables you to find any of your contacts that currently use the app. However, because there was no verification process there are reports that people are served the wrong contacts and have sent/received images from people they actually don't know.
4. Lastly, Snapchat recently had a huge security breach where 4.6 million Snapchat profiles, usernames, and phone numbers were taken. To make things worse, Snapchat was slow to act to the breach and had been notified previously of issues regarding the specific security hole in their app.
What Is A Snapchat Profile?
You may not know what a Snapchat profile is depending on how much you've used the app and whether you've taken a peak around a browsed the app's features. Unlike many other social media platforms, Snapchat doesn't have a traditional profile which is why you may not know if you have one or know what's in it. A Snapchat profile is very limited and mainly dictated by Snapchat what is displayed. They give the user very little control on what is or is not open to your contacts and general public.
If you still have no idea what I'm talking about, a screenshot of my "profile" is below. Your profile includes your Snapchat username, your display name, your high score and your "best friends" on Snapchat. You can edit your display name to display anything you want if you want to keep your identity secret on Snapchat. That is the extent of your profile, so you may be asking what is the big deal?
The main controversial aspect of your profile is that Snapchat will show the top users that you send/receive snaps from. This means any and everyone can see who you interact with the most on Snapchat. There is no other social media service I know of that publishes the people you interact with the most. This brings up privacy concerns if you don't want people knowing your business and how you use Snapchat.
How To View Someone's Snapchat Profile?
If you're interested to lookup your own Snapchat profile or one of your friends you can follow the steps below. Also, if you want to search for random people's profile I can show you how to do that as well.
Open the Snapchat app and you will see the screen where you can take a photo.
Tap the three horizontal lines at the bottom right to see the list of your current friends. You can also swipe to the left on the screen.
Now just tap on any friend's Snapchat username and it will show their profile. This will include their display name, Snapchat username, their score and their best friends on the app.
Note: if you press the little gear icon it will bring up several options. You can edit this person's display name if you want to use a nickname for them or change it to something funny. You can also delete this friend from your contact list and block this person if they are sending you inappropriate snaps or you don't want them contacting you in the future. You can also edit your own display name. If someone edits your display name on their account it will override what you chose as your display name.
How To Edit Your Snapchat Profile
There are only a few ways you can edit your Snapchat profile. One of them is that you can change the number of best friends that are displayed when someone taps on your username. You can't completely remove this feature, however.
To change the number of your best friends:
Open the Snapchat app and tap the square at the bottom left or simply swipe right.
Now, tap the gear icon at the top right, which will bring you to the settings page.
From here you can edit your email address that is associated with your account. To change the number of best friends go to "Manage" under additional services.
Now tap on the "# of best friends" and you can change the number from 3 to 5 or even 7.
You can also edit who can send you snaps and who can view your "My Story" from the setting page as well. The only other thing you can edit from your Snapchat profile is to change the display name by heading over to your profile and tapping on the gear icon. Beyond that, there are no more options to add or remove information.
It would be awesome if Snapchat allowed their users to add things such as hobbies, a tag line similar to Twitter, or even where you're from. Just a little more information to make it more personal and help people you've just met get to know you better. For those who use Snapchat to meet people this would be a boost in finding new people and interacting with potential friends or girlfriends/boyfriends.
Lookup Anyone's Snapchat Profile
If you want to lookup your friends Snapchat profile or search for new profiles of people you aren't friends with you can do it easily and quickly. All you need is to make sure you have the app on your iPhone or Android smartphone. The trick is, you need to know their Snapchat username to look up their profile first or you will need their phone number. You can't just look up somebody by using their full name. To lookup profiles follow these steps:
View profiles knowing someone's username:
Open the Snapchat app and you'll see the photo screen
Now, tap the three horizontal lines at the bottom left of the screen or you can also swipe your finger to the left.
Tap the icon with a little person and a plus sign at the top right, which will let you search for people.
Now, tap on the search magnifying glass at the top right and type in their username.
They will show up and from there you can tap the add plus button which will add them to your friends list.
Now you can tap the back button to your list of contacts and tap their name, which will show you a list of their best friends and top score, etc.
View profiles knowing someone's cell number:
First, you will want to add the person's cell phone number to your contact list. That will make it so Snapchat can access the number on the app.
Follow steps 1 through 3 the same as above.
 Tap the top middle button which is "snapchatters in my contacts" which will give you a list of all your contacts who have Snapchat but you haven't added them yet.
Find the person who you added their phone number and tap the plus button.
From there, go back or swipe right and tap on their name to view their profile.
Snapchat Profile Search – Snap To Add
You may or may not have heard about the newest feature of Snapchat that will let you add friends in a matter of seconds and without having to type in their username or even search for them. Sound too good to be true? Let's get a quick rundown of how it works and what makes this a great feature.
If you open up the Snapchat app after updating it you will notice that you can swipe down from the top to reveal a QR code. This QR code is a personalized code that will allow anyone who scans it to add you as a contact and vice versa. Simply open up your Snapchat camera on the front page while the other person brings up their QR code and Snapchat will do the rest in adding that person as your newest friend. You will need to tap the ghost on your screen to add them.
Secret Snapchat URL Scheme For Profile
You may have heard that there are secret codes that will make Snapchat have certain functionality. One of those codes will open up the app to someone's profile and add them as a friend just by using a simple code in the web browser. For example if you type in snapchat://?u=name into your iPhone or Android web browser it will automatically open the Snapchat app to the profile with username filled into the "name" portion and add them to your contacts.
For instance, if you wanted to have a quick launch directly to your friend's Snapchat profile that is for example trevor1010 then you could type in snapchat://?u=trevor1010 into your web browser and it would take you straight to that person's profile and add them to your friend's list. Pretty neat right, try the url above to add any number of your best friends and have easy access to their profile.
Another cool Snapchat url scheme is to type in the following without quotes "snapchat://" into your browser and that will automatically open the Snapchat app on your iPhone or Android. Again, if you want to include this as a bookmark you can add it so that you have easy access in the future.
Unfortunately, at this point if you try the url http://handleopenurl.com/scheme/snapchat you won't be able to see the person's profile, this will just open the app and take you to the camera and from there you can navigate to someone's profile or search for them.
That's about it when it comes to your Snapchat profile, how to search for other people's profile and how to edit your own. I hope this has answered all of your questions. Let us know if we missed anything or if any of the tips above do not work for you. If you're interested in learning how to delete a Snapchat story, look here. Or, if you would like to get the app working on a computer (instead of a mobile device) we can help you out with that, too. In the meantime,  we're happy to answer any questions you ask us in the comments!