Snapchat and its symbols! And every symbol has a meaning! This symbol on Snapchat means this, this symbol on Snapchat means that… And as some have commented, Snapchat can be completely indecipherable if you're not entirely sure what is the meaning of its various symbols.
However, we here at Appamataix (I nearly said Snappamatix, because I have Snapchat on the brain) are here to tell you the meaning of Snapchat symbols such as the star, the red heart, fire… and more importantly, share some end of the year comments looking forward to bright things that are on the horizon for Snapchat in the coming year.
I was at this casino minding my own business and this guy came up to me and said, "You're gonna have to move; you're blocking a fire exit." As though if there were a fire, I wasn't gonna run. If you are flammable and have legs, you are never blocking a fire exit. — Mitch Hedberg
Snapchat Symbols Meaning —Star, Red Heart, Fire
Whereas most messaging apps just use symbols like emoji as replacements for words, Snapchat uses them for a greater variety of reasons; whether that be creating a system of trophies in order to celebrate your extended usage and exploration of the app (as opposed to designing and uploading custom achievement badges), or whether they're used to navigate the User Interface (UI), or as a means of giving you more detailed, at-a-glance information about the nature of your relationship with your various Snapchat contacts. Whatever the reason, emoji are ubiquitous on Snapchat, and your successful management of the app depends on being able to understand or intuit the various meanings of Snapchat symbols.
Some of the Snapchat symbols that we get the most questions about (as to their meaning) are the star, the red heart, and the fire emoji. These may mean different things depending on where they show up in the app, but never fear — we're going to lay it all out for you!
The Meaning of the Snapchat Star Symbols
There are multiple star symbols in Snapchat: the Golden Star, the Sparkles, and the Circled Star (which, I guess, you can expect to see in a Circle Sky). As we have discussed previously, these three are all related in the Snapchat Trophy room Case: They all refer to your Snapchat score.
Now the Snapchat score is a mysterious affair, and while many different sources have different theories on what exactly goes into the score, the truth is that the algorithm itself is a closely kept secret. So, nobody's going to know precisely how to adjust it.
In any event, when you get your Snapchat Score up to 100, you're going to unlock the Golden Star in the Trophy Case.
Golden Star
When, however, you're able to get that score up to 1,000 (or 1K, as the kids are calling it these days), then that Golden Star will disappear from your Trophy Case and be replaced with the Sparkles.
Sparkles
However, when you get your score up to 10,000 then the Sparkles will be replaced with the Circled Star.
Circled Star. If you followed my link earlier, that song is stuck in your head now. You're welcome.
That's what these stars mean when they appear in the Trophy Case. However, the Golden Star has another use. When it appears next to the name of a contact of yours on the contact screen, the symbol means that that person has sent out a Snap that got responded to in the last twenty four hours. Why is that worth paying attention to? Well, it shows you who is active of Snapchat, as opposed to being a passive follower (aka, a Creeper).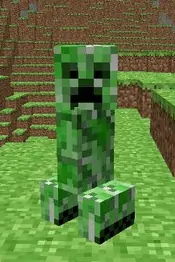 "Hey, I resent that! …My Snapchat score is awesome!"
Also, it lets you know that this person isn't just active on Snapchat, but is generating some buzz! This is an interesting person! Try to get in on the conversation!
The Meaning of the Snapchat Heart Symbol
There are a variety of heart symbols being used on Snapchat, and unlike with the yellow star, these are only being used in one place (well, in addition to when they're being used in conversations). There are three heart symbols that are consistently used in Snapchat, but unlike the yellow star, the heart symbols (red, yellow, and double pink) only show up in one place. These symbols will show up next to a contact's username on your contact page and indicate the degree to which the two of you communicate with each other.
The yellow heart is the symbol for when someone is your "#1 Best Friend." This is the official language used to describe the person with whom you exchange the most Snaps.
The Yellow Heart
After that, it's all a matter of longevity. Because when you've been best friends for two consecutive weeks, the symbol changes. And here is where we get to what you came for, because the yellow heart upgrades to the red heart.
The Red Heart
But that's not the end of it, because when you've been best friends with someone on Snapchat for two months, the red heart symbol will give way to a new symbol, one that shows two pink hearts together.
Two Pink Hearts
The Meaning of the Snapchat Fire Symbol
Of course, we've discussed all of those things before. Coming up is the symbol I've been most eager to discuss. Not because I haven't discussed it before, but because this is the symbol that best articulates Snapchat right now (more on that in a moment): the Fire symbol.
The Fire, which (though not started by us) was unified in our efforts to fight it.
The Fire Symbol, like all the symbols already mentioned, shows up next to a user's name in your contact list. What this communicates, though, is that you're on a Snapstreak with them. No, this doesn't mean that you have sent them Snaps of you streaking (not necessarily, at least). In Snapchat parlance, a Snapstreak means you've been Snapping them consistently on consecutive days without missing one.
But as I was saying earlier, this flame symbol means more than just how it is used by the app itself. It's also a fitting portent of what Snapchat is looking like on the horizon.
Every social media platform has the same problem: monetization. How does someone make money off of it? It might sound like a greed thing, and after a certain point it may be, but them servers don't farm themselves! There's software development that needs to be done, staff that need to be paid, advertising that needs to happen, localizations for every new market… and that's saying nothing of the constant grind of security updates — something that is very much a concern for the people at Snapchat. These things don't happen for free, but it's hard to make money off of an app that's just built for people digitally hanging out. It's a challenge that Twitter has faced, it's a challenge that Facebook has faced, and it's a problem that Snapchat actually faces pretty well.
The main thing about Snapchat of course is that the pictures and videos self delete after a brief period. This means that users are actively looking at their app the entire time they have it up. It's not like Facebook where you might poke around a couple of stories, and set it down to go feed your cat or your grandma. No, with Snapchat, you're always engaging with it, which is good news for advertisers. In fact, there was some minor kerfuffle recently when Snapchat altered its UI so that users no longer had to be actively pressing the Play button in order for videos to play (as opposed to just tapping it to get things started, as is the case with most apps). This was concerning to some because the previous version meant that Snapchat could guarantee to advertisers, "If you put a ten second ad on this service, users will be watching it (as opposed to having it just play in the background)." But the concerns of well-wishers seem to be unfounded, as it appears Snapchat is getting even more aggressive in its pursuit of advertising dollars.
For instance, a recent effort includes Lenses, which are special, sponsored filters. This is the next stage in the evolution of the corporate hashtag, and it accomplishes the same thing: getting your consumers to advertise for you. Maybe you want to slap a Star Wars filter on that picture of you with your new lightsaber. Sure thing! And that filter (or rather, Lens) just happens to have the premiere dates for the latest movie. You're advertising now. Which means that the ads now don't have to just show up between Snaps and videos, but can now show up within them.
Pretty sneaky (and brilliant) stuff. Snapchat is still, however, relatively young, at least in the world of Silicon Valley; but at 100 million users, Snapchat kind of exploded in 2015. I can still remember watching an interview with creators Evan Spiegel and Bobby Murphy on The Colbert Report (may it rest in peace) back in April 2013 (woah), in which Colbert (hilariously) straight up asks, "Is this a texting app?" And wraps up the interview with "Have you guys made a profit yet…or does that disappear after ten seconds, too?" Heading into 2016, Snapchat is poised to grow and profit big time. Barring any craziness in the world of Snapchat, one thing is certain: Snapchat will have much more than it's 10 seconds of fame — it's here to stay… for now.
Questions about other Snapchat symbols? Or Snapchat in general? Feel free to leave questions and remarks in the comments section, and please share this article if you found it helpful. See y'all in 2016!