From a monetization standpoint, Snapchat's lens store wasn't all that successful, but if you ask anyone if lenses were popular, you're likely to be bombarded with more rainbow-puking selfies than you can shake an iPhone at. Luckily, we're here with a guide that will straighten it all out for you.
Lenses didn't exactly get a shaky start when they were first introduced to Snapchat, but they certainly had an uncertain one. Originally rolled out as a purchasable feature that could be used to enhance your selfies, most of the app's lens offerings cost $1 each. They've always been popular–even when the storefront was still open, and you could buy lenses to add to your permanent Snapchat inventory, the team was selling hundreds of thousands of them.
However, internal restructuring and a shift in focus resulted in the lens store closing up shop. In order to better support sponsored advertising within the app, the developers decided to change the way that lenses would be distributed and made accessible to its users. Instead of the monetized options, Snapchat would simply have a certain set of lenses available at once. Based on how long they've been available, the lenses will cycle out in favor of new ones on a regular basis. With this method, users no longer pay for the ability to use lenses, but they don't get to develop too strong of attachments to any, either!
In a way, it's suitable to the spirit of Snapchat–just as everyone's snaps disappear after a short window of time, so too do the various lenses that are available on any given day. While some may not like the fact that the offerings shift so frequently, the benefit in all of this is that they're all free.
It's also a fact that, with the right tricks and the right maneuvering, you can get those old lenses back. Better yet, it's not even an exploit in the Snapchat app that allows you to do it.
Let's take an in-depth look at Snapchat's lenses. If you're new to the whole scene, it's important to understand how to apply them, and some of the best ways to enjoy them. After, we'll take a peek into the past, at the sensation that was the "Puking Rainbow" lens. Finally, we'll look at a method you can use to not only get your puking rainbow lens back but any lens that was available on a specific date.
Snapchat's Lens Phenomenon
Even if you don't realize it, there's a good chance that you've already been introduced to Snapchat's lenses. Rather than being a niche feature, they've taken over the app by storm, and it's impossible to see some of the all-time favorites in practically every corner of the web.
When lenses were first introduced, social media became a gallery of comical selfies featuring gaping mouths and streams of rainbows. Now, you'll be hard-pressed not to find someone's ingenious new face-swap trick.
Part of the reason that Snapchat's lenses are so popular is the fact that they consistently work like a charm. The facial detection is accurate enough to distinguish your individual features (as well as whether or not your eyes or mouth are open), but simple enough that it can work quickly. Some will even ask you to adopt specific expression for the sake of applying particular graphics to your lovable mug. The rainbow puke lens, for example, will kindly ask you to open your mouth before it applies that recognizable river of color.
Though lenses are always good fun, it's understandable to be frustrated with how swiftly they swiftly they seem to vanish from your lineup. There's surely some benefit to being forced into a little ingenuity, and the constantly shifting queue of lenses is what allows them to be free, but the truth is that many users will only be appeased once they're able to keep ahold of the lenses they enjoy most.
Officially, there's no way to pull this off. Unofficially…keep reading.
Get Your Old Lenses – Turn Back Time
Because Snapchat's lenses are meant to rotate in and out of the lineup available in the app on a regular schedule, that means that there's a coding function telling the app when it's time for new lenses, and when the old ones are heading out to pasture for an unforeseen amount of time. Rather than any internal measurement, Snapchat instead uses your mobile device's calendar and clock.
Manipulating the date and time functions, then, can restore specific lenses to your device for you to use. It sounds simple because it is, but the process isn't without a few caveats that you should definitely be aware of before proceeding. After all, Snapchat isn't the only app on your phone that's dependent upon the date and time settings.
The process is going to differ a little bit depending on if you're using an Android or iOS device, but the general idea is that we want to disable your device's ability to automatically set the date and time so that you can change it manually. We can get this done with a quick and painless jaunt through the device's settings.
If you're an Android user, simply head to your "Settings" menu and select "Date and Time."
On iOS devices, go to "Settings," and then "General," and finally "Date and Time."
After you've disabled the auto-update feature, it's up to you to decide what you'd like to change the date and time to. The specific time and date that you select are going to determine which lenses you're given access to.
Everyone's favorite rainbow puke? All the way back to September 15, 2015. Others since then? A swift glance through your search engine will reveal the months that specific lenses were available on Snapchat. Make sure not to go back further than September 15, 2015, though; since that was the day that lenses were first introduced to the popular app, delving back beyond that won't reward you with anything!
Keep Track of Your Favorites!
It's going to be important to keep a running list of your favorite lenses since the disappearing act that currently removes them from Snapchat isn't a trend that's likely to go away. Think of it like your own private inventory of lenses that are free for you to use, even though they'll always require a little extra legwork on your part in order to access them.
You'll need to keep track of them, because as soon as you're finished using one of your past lenses for a snap, it'd be a good idea to turn your phone's auto-updating back on. As stated earlier, almost all of the apps on your device are using that information, and for many (especially your other messaging and social media apps), it's important that your date and time be accurate. Leaving it set to an inaccurate listing can result in all sorts of havoc when your phone tries to communicate with the rest of the software installed on it.
Other than this minor (though rather important) caveat, this remains an excellent way to get ahold of time-lost lenses! The Snapchat team has already said that they plan to continually bring back many of users' favorites, but being that this process is wholly unpredictable, our method is slightly more reliable.
If you're truly feeling up for a bit of fun, why not give your "lens time traveling" a bit of randomness? Try setting the date and time to settings in which you can't remember the offered buffet of lenses, and see if you can give yourself a surprising blast from the past! Just don't forget to turn your auto-update on, afterward.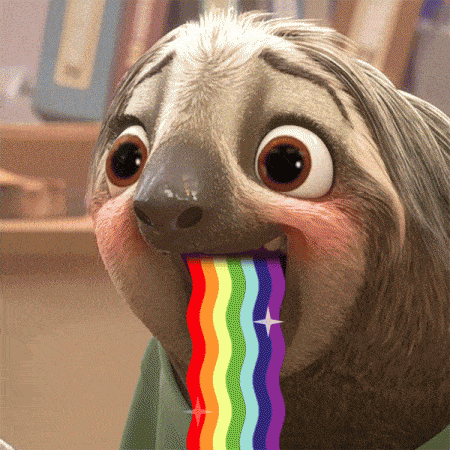 Given the financial success that has come to Snapchat through their new method of distributing lenses, it's unlikely that the lens store will ever return. Big companies pay big money to see custom-designed lenses featured on the app for predetermined periods of time, and that revenue is far more reliable and predictable than the sale of $1 lenses. Even if Snapchat has hundreds of millions of users, big companies looking for places to sponsor with their brand are more reliable with consistent with their money.
Of course, it should also be stated that this isn't technically a "hack" (though it certainly fits under the term "lifehack.") You're not doing anything elicit, and you're certainly not doing anything that violates Snapchat's user agreements or coding. As long as the lens feature is tied to the date and time settings of your mobile device, you're simply taking advantage of the way the program is set up to work. Some day in the future, Snapchat might change this. For now, though, you're free to take advantage of it, and do as much old lens plundering as you'd like!
The fact that you can have your old lenses back with so little trouble is a welcome relief to many, made more so by the fact that you don't have to rely on any third-party software to do it. With a quick swapping of the date and time, you can take a trip through Snapchat history. Following the above guide can land you with a lot more than rainbows!