If you have been playing everyone's favorite game lately, you know there is a Pokémon GO error which has ruined the experience for everyone. One of the hardest parts of this game is dealing with all the bugs and errors you experience.
While this game is pretty good and certainly better than any of its competitors, the bugs are particularly frustrating when you are battling. People have been calling it the "Pokémon GO Gym Fight Error" or the "Recent Gym Battle Ender," but it is officially called the "Network Error (2)."
By the name of it, you may think it has something to do with your network.
Is It Niantic's Fault?
One of the nice things about Pokémon GO is that the developers have always been open and honest if they are having problems. Network errors can be caused by something with the developers, especially when they are performing updates.
Luckily, Niantic is really good about updating their social media accounts to reflect any outages or widespread errors.
Another option is to check social media. Twitter, Reddit, and Facebook all have very active Pokémon GO communities who will talk about any and all errors. A quick search should tell you if other people are having problems. It is best to search for these errors before you start digging around your own settings or restarting anything.
Pokémon GO Gym Battle Error: How to Fix It
If you are having trouble playing Pokémon GO because you keep getting the Pokémon GO battle error, there are a few different things you can try.
1 – Try to Change Your Battery Settings
The first thing you should try is to check your battery settings. If you have a low battery or your battery is in power saving mode, you might not be able to battle.
Since Pokémon GO is such a heavy app which makes so many network requests, the battery will drain quickly. We hit the "Enter Battery Saving Mode" pop-up and don't even think about it.
When you are playing Pokémon GO and you want to raid the gyms, you should make sure you have enough battery life and you aren't in power saving mode. You need to ignore any and all battery optimization settings when you are playing Pokémon GO. In order to do this:
On Android:
Go to "Settings."
Select "Power Saving Management."
Tap on "Usage of Electric Quantity."
Tap on the 3 dots on the top right corner of your screen.
Tap on "Battery Optimization."
Select the "Not Optimized" option from the dropdown menu.
Locate and tap on the "Pokémon GO" logo.
Select "Don't Optimize."
On iPhone:
Go to "Settings."
Tap on "Battery."
Toggle off the "Low Power Mode" option.
Unlike with Android, you cannot turn off the feature for individual apps. When you don't optimize your battery life, you will be able to sync and access the network and Wi-Fi automatically. If this doesn't solve your problem, there may be something else wrong. Try the next solution for the Pokémon GO network error.
2 – Try to Force Reset the App
If you want to get back to playing Pokémon GO and battling without interruption, we have a quick fix for it. You may need to do this every so often, as the fix doesn't seem to last forever. However, it should be good enough to let you play for a few hours without interruption.
Enter the gym and pick the team you want to be on for the game.
When you see the error message appear at the top of the screen, "Network Error (2)", force-close the Pokémon GO application. You can do this by tapping the home button and swiping up or just swiping up on the app to go to the app tray.
Open Pokémon GO again.
As quickly as possible, click on the gym and immediately enter into the battle again (do not pick your team again). Hopefully, there is still time on the countdown clock.
Once the battle starts, the game will automatically switch you to the Pokémon team you picked the first time you had the game open.
There is a concession with this method: you will have less time to defeat the Pokémon you are competing against. However, it is better than just losing outright.
Once the Pokemon is killed, click "Battle" to continue defeating more Pokémon without any problems. If you have problems, you will have to repeat the steps listed above to win.
This may sound really inconvenient (and it is), but it will allow you to keep playing. If you are lucky, you will be playing against people who don't know the fix and are having the same issue.
3 – Check Your Device Network
If neither of these methods works, you should check your device network to ensure you aren't causing the issue in the first place. You will want to enable "Data Services" on your phone and then try to play again.
If the problem persists, you may need to call your internet service provider to determine whether or not the error is on their end. If it is, you will need to wait for them to fix it. If it isn't on their end, they may be able to help you troubleshoot and come up with a solution.
New Pokémon GO Gym Error
While the Network Error 2 is still a problem, another issue has emerged. Some people are getting "Network Error 29" messages. This is a bigger problem and can sometimes cause you to GPS drift, which means you will need to close the game for at least 10 minutes.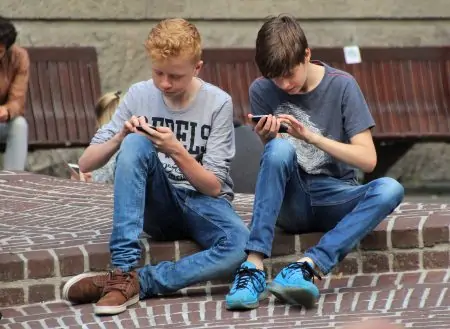 This error seems to be caused by random gyms that will just kick you out. Once you've identified the gyms that do this, I'd suggest just not going back to it. Eventually, the gym will fix itself.
Getting an error message while playing Pokémon GO is annoying, especially if it interrupts your gameplay. When you are battling at the gym, it is even worse because we all save our power-ups for those encounters. Even so, take a deep breath and think through the solutions before you panic or give up.