When traveling abroad you might not think about the big changes that will happen to your phone. It will be lifeline while traveling but it can also end up causing you tons of trouble. You have to worry about roaming charges, different charger adapters, and risk of theft. In order to make the most of your trip and your device while abroad, follow these steps. These are the best phone hacks to travelers: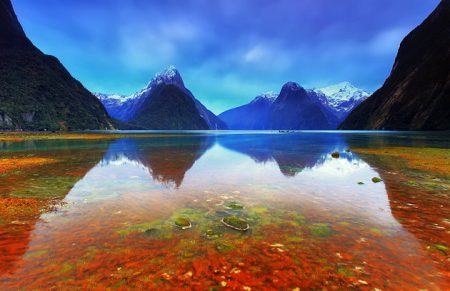 Protect Your Phone From Theft
This is probably the most important thing you can do before you set off on your vacation. If you do nothing to protect your phone if someone steals it when you are away then they can get access to everything on your phone. Everything. To prevent such a disaster follow these steps:
Back up everything that is important to you, including contacts, photos, and videos. If you use an iPhone, you can backup everything through iTunes or the iCloud. This saves your stuff to the Internet and you can access it from any online device. If you use Android, a backup option is already included with the device and is found under settings. Your information is saved through your Google account so make sure you know your password.
Sync your device to Find My Device (iOS) or Android Device Manager (Android). These apps let you log online on a different device and then find your phone's location. You can then lock the phone, call it if you just lost it nearby, or wipe the contents entirely if you know it is stolen. Your phone must be connected to wifi to use these features, though. It is a good idea to make use of free wifi when overseas so your phone should be connected at nearly all times. If the battery dies on the phone, though, you are just out of luck.
Set a passcode for your device and lower the amount of time for it lock. That way if someone finds it chances are high it is already locked before they can get inside. This might be inconvenient for you but it is better than letting a thief get your important information.You can leave a message for someone if they find your lost phone so they can contact you through a separate means and reunite you with your phone.
Turn on Airplane Mode
Easily the second most important thing you can do with your device before you set off on your adventure. When you are overseas you phone will go into roaming and international roaming fees are astronomical. In order to prevent this you can set your device on Airplane Mode which turns off cellular data and wifi. You can still connect to wifi spots when you find one but the device won't connect automatically.
Without data you might think you have no use of your phone. Not at all. Follow these tips to keep your phone working perfectly without needing data at all:
Use wifi only chat and call apps. With data you can send texts so how do you keep in touch with someone? Many apps, such as Messenger, let you send messages to others completely free over wifi. Call apps, such as Skype, let you make calls over wifi. You will still be connected to friends and family back home with these apps. Most of them require the person you message to also have the same app so make sure to set that up with your most important contact before you leave.
Download maps for offline use. Go to you Google Maps and search for the location you will be visiting. You can save the map offline and load it up later when you have no internet. You won't get lost or use precious data. There are other apps, such as me, that save your maps offline automatically. It was designed for travelers so it has many features perfect for you when exploring your new vacation location.
Download dictionaries through Google Translate. When traveling abroad it is good to have a dictionary to help you understand the locals, prevent you from getting lost, or ordering the correct food when at a restaurant. One Google Translate, you can download the language dictionary for the country you visit and access it when not online. No need to lug around a book or use up data.
Use trip apps that save your information offline. Apps, such as Tripit, let you enter your itinerary, save your plane information, keep up with friends through social networks, and more and it all saves offline so you can access it at any time.
Purchase International Data From Your Phone Company
If keeping your device on airplane mode and having to do all those steps to keep your information close seems like too much effort then you have a second option. Many phone companies offer international data plans. These will provide data, call minutes, and lower roaming charges for a set amount of time from a week to a month. Purchase this plan right before you leave on your trip so you can use your phone as you please with wifi and data turned on.
You will have to keep track of you data usage during your trip because you run out you are out of luck. It is still good to make use of the tricks when your phone is in Airplane Mode as a backup if you run out of data unexpectedly.
Purchase a Universal Adapter if Traveling to Several Countries
If you are going to be backpacking across Europe or visit more than one country on your vacation then it is a very good idea to use a universal adapter. Each country's voltage requirements are different and you might burn out your phone if you use the wrong amount. Universal adapters are designed to fit many locations in one.
These phone hacks for travelers will make your vacation easier, save you money, and let you worry less so you can enjoy your trip.