Video games have made such a profound impact on us over the past several decades that many of our childhood memories are shaped and determined by the particular consoles that we used to play on. Among my most memorable was the Nintendo 64, and I was floored when I found out that I could get in on that action again with an N64 emulator on my Windows PC. Whether you have longing pains for the original Super Mash Bros., Banjo Kazooie, or the frenetic multiplayer action of GoldenEye 007, you can access that fun once again through emulation. Let's delve into the topic a bit, and see just how accessible it can be for the average user.
Emulators are a regular topic here at Appamatix, primarily because they're an extremely effective way to bring experiences to platforms that might not otherwise have access to them. One gigantic case-in-point is Snapchat, a hugely popular social media and messaging app that has no native version for Windows PCs or Macs. Downloading an Android emulator can fix this problem outright, and allow you to run the Android version of Snapchat from within a virtual Android environment on your computer.
Neat, huh?
Technically, the exact same process can be used to bring video games to a more accessible platform. Being that the Nintendo 64 hasn't been in production for quite a while, there's a good chance that your memory of its amazing games might be alive and well, but you might not have a way to play them any longer. Such a case can be made for all kinds of old video game consoles, and while the industry has taken note of that in some respects, it mostly leaves it up to individuals to hunt down those old consoles and then buy them in order to play great, old games.
The industry's response has come in two ways: backwards-compatibility and the "virtual console." Sony's PlayStation has typically been the loudest and proudest about backwards compatibility. The PlayStation 2 could play PSOne games, and certain models of the PlayStation 3 could play games from both, just be inserting the old disc. The PlayStation 4, however, offers the same service only through games that are played online–you won't be able to use those old discs on it, any longer. The Xbox One, however, has taken a more direct step towards backwards compatibility by making huge swaths of the Xbox 360 library playable.
Nintendo's mainstay has been the "virtual console," and it's been relatively successful, overall! Whether you're playing games on the WiiU or the Nintendo 3DS, Nintendo offers the downloadable versions of older titles–from the Game Boy to the Nintendo 64–that can be played on these new consoles. However, as many fans have been quick to point out, there aren't nearly as many old games available as people want to play.
As usual, they turn to emulators to solve their video game woes.
About Legality
As soon as the discussion turns towards downloading emulators and games for old consoles, the question of legality sets everyone's nerves on end. We can mostly set it straight with a few quick bullet points, but the waters will always be muddy due to how grounded they are in US copyright law.
Emulators (the software used to create a "virtual console") are legal
ROMs (the "game" software, that's been ripped from an actual copy of the game) are illegal unless you've made them yourself.
Downloading and trading ROM software is a violation of copyright law.
While it may be tempting to think that it's all right to download ROMs when a game is no longer in production or being sold in stores, this isn't the case. US copyright law guarantees standing rights on production and distribution of a product for 75 years by default, and since the Nintendo 64 isn't anywhere near that old, all games made for it are still protected under copyright.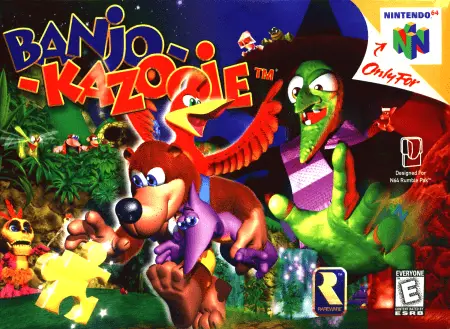 What does that mean for you?
It means that technically, you're taking a risk when you download and emulate ROM software. The extent of that risk is hugely variable, and while we at Appamatix don't condone or recommend illegal activities in the least, there are ways to minimize your own risk if you choose to download and emulate Nintendo 64 ROMs.
Always use antimalware and antivirus software when you're searching for emulation software or ROMs. Since neither of these is officially distributed in any capacity, there's nothing to stop these types of files and downloads from containing things that can be irreparably harmful to your computer.
Do not distribute ROMs or emulator software on your own. While even downloading ROMs is not legal, distributing them is a much more likely way to attract attention to yourself. While it's possible to get in trouble for downloading them, the chances are extremely, extremely slim, as long as you're not sharing them in turn.
Here's the thing that you should be aware of: if an emulator or ROM (or a virus contained within either) causes damage to your computer, there's nothing to fall back on. You won't have any claim that can help you to repair it, either through the manufacturer or the original designer that the emulating software was based on (Nintendo.) This means that you should always be exceptionally careful when downloading these types of files.
With all of that out of the way, let's take a look at some of the top Nintendo 64 emulators that people are using to get their hands on old games, and reinvigorate old memories.
Nintendo 64 Emulators
Before we delve into looking at the qualities of the two most popular (and reliable) Nintendo 64 emulators that you can find, it should be said that writing emulator software for the N64 is hard. This has resulted in a rather unpredictable landscape that, when coupled with the fact that all of these programs are third-party efforts written by small teams, results in a bit of difficulty tracking down the emulators that are actually worth your while.
Rest assured that these two most certainly are, but they're not without the occasional bugs and hiccups that come right along with them. There are alternatives out there, also–these are by no means the only emulators that you'll find–but for your time and effort, these are the two that I most readily recommend.
Mupen64Plus hasn't seen a great deal of news or development since the emulator was moved to a new home on a new website, but it still remains my go-to for all of my Nintendo 64 emulation needs. It has about as much support for old-school N64 periphery as you could possibly ask for.
The nice thing about Mupen64Plus is that it's not wholly reliant upon the team that created it. Instead, it uses video plugins that are maintained by other developers to ensure you're able to run the absolute greatest number of games. You can see the list of available games here, and also which video plugin is best for playing each title. Nifty, huh? That list is worth keeping close at hand; the difficulties in N64 emulation result in little errors and small tweaks that will be necessary for the emulator if you want to have the best experience with your games.
It's hard to tell if Mupen64Plus is still in any sort of development any longer, but even where the project has left off, it's still the best Nintendo 64 emulator that you're going to find online.
Though I claim my personal favorite to be the emulator I've just mentioned, above, many others choose Project64. There are good reasons for that, too!
Mupen64Plus is admittedly not as user-friendly as an emulator could be, especially for people who are new to the emulation scene altogether. There's a lot of technical jargon to understand that you never would have had to know when you were playing an original N64, and truthfully, that should be one of the jobs of a good emulator, right? Not just to play the games, but to provide the ease and accessibility that consoles are known for.
This is where Project64 shines, and in this way it resembles emulators responsible for less graphically intensive systems. You install it, and you're mostly good to go; the software's compatibility won't be dependent upon your fiddling with a bunch of features for each title–they will be compatible, or they won't. Most are, and this is why Project64 is a very close runner-up recommendation to Mupen64Plus.
As always, exercise caution when you're using third-party programs and other software, especially when you're downloading them online. Keep your security features chugging away to protect you against malware and viruses, but do explore the world of emulation! It can be a great way to reinvigorate old gaming memories, and have fun apart from the expensive hobby that is modern gaming. Project64 and Mupen64Plus are certainly the best N64 emulators that you'll find for your Windows PC, and if you do end up using them, let us know what you're playing in the comments below! Thank you for reading, and don't forget to share!