If you've exhausted its stores, you may be looking for Manga Rock alternatives that allow you to read manga, look at the pictures, and not get eye fatigue. It is harder than you'd expect to find manga reader apps that have all three of those features. There are many different possibilities out there – so many so that you could get exhausted trying to find the one that is a good fit for you.
It's difficult – most people don't move on from the app that they have used for years. Even so, expanding your horizons and downloading a new app could introduce you to your next favorite manga.
Apps Like Manga Rock
We've broken down some of the most popular manga apps like the Manga Rock app for Android. As fans of manga ourselves, it was fairly easy to get a good feel for what the app provides, what it doesn't, and whether or not it is worth your time.
Here is our breakdown of apps like Maga Rock and some that are even better. Do not fear the fact the Manga Rock is shutting down – you will not be left without your fix.
1 – CDisplay Ex
Carries the widest range of manga formats
The obvious Manga Rock alternative is CDisplay Ex. It is consistently among the most popular apps for reading manga. It has every comic book format you need, from pdf to cbz. It gets the most popular mangas and has a great community that bands together to get the mangas that everyone wants. People choose CDisplay Ex because it works on various platforms – with your account, you can start reading on one device and start reading on another, including your laptop or tablet!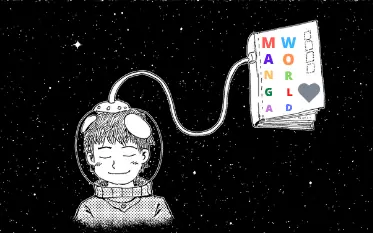 Pros: Carries all manga formats; updates regularly; large user base
Cons: Some people have encountered adware when they download, but those comments seem older
2 – ComicRack
A discontinued (but functional) app to read classics
If you read most of your manga on devices, ComicRack is a fantastic solution to get your hands on some of the classics that the newer apps do not have. Unfortunately, ComicRack hasn't been updated for a few years (since 2016). However, that doesn't mean it doesn't have worth. While it can feel a bit dated, it was built well enough that it is still functional. You can shop for different comics and keep them in your library.
There is a comment feature, most people don't bother because the comments section is full of spam.
Pros: A great collection of classic manga; small in size
Cons:  Hasn't been updated in a few years; spambots in the comments section
3 – Comix
Best for those who read manga for the images
If you read comic books and manga primarily for the drawings and illustrations, Comix is your best option. It reads different types of image files like RAR, TAR, and Zip as well as plain image files in high quality. This app eliminates the feeling that anything is lost in the translation to digital, which is a fight many manga readers face.
Once again, this is a discontinued app that still has a loyal fanbase and loyal readers. The features may seem dated, but everything still works and looks good.
Pros: Perfect for reading and looking at images
Cons: Not updated with the latest mangas
4 – GonVisor
Best for viewing short sequences
If you prefer short manga, GonVisor is going to be your best Manga Rock alternative. There are tons of sequences on this app, including shorter sequences from magazines, books, and online forums. Users can also download certain sequences in high quality for their own uses.
Note that this app doesn't necessarily get the most popular or latest manga, but it is great for finding undiscovered talent.
Pros: Extremely high image quality; download certain sequences for your own use; discover new talent
Cons: Doesn't get the newest updates or the most popular ones
5 – HoneyView
A new app with a lot of promise
The fastest app like Manga Rock, it is easy to use for beginners. It doesn't have all of the bells and whistles that some of the apps have – nor does it have the largest collection. However, it is light and speedy enough that it has promise into the future. Get onto this app now because it feels like it may be the future of manga reader apps.
Pros: Lightweight and easy to use
Cons: Doesn't have a large collection – yet
6 – MangaDex
Probably the best Manga Rock alternative
Many people who read manga do so because they want to learn how to read other languages. MangaDex supports the widest range of languages. Some of the translations are crowd-sourced, so they may not always be completely accurate, but they are close.
MangaDex has a lot of content, including some new and rare manga that cannot be found on the other apps. It works on all browsers, doesn't hide anything behind a paywall, and gets updated regularly.
Pros: Completely free; Updates regularly; supports many languages
Cons: Newer, so it doesn't have some of the classics
7 – Mcomix
Most user friendly option
If you are new to reading manga, Mcomix is a great place to start. For those who have read manga for years, it can feel a bit generic. Even so, the graphics are impeccable and the app was designed for reading comic books in high color.
Pros: Easy to use; great graphics; high color
Cons: Doesn't have the widest variety
8 – Tachiyomi
A top-notch alternative to Maga Rock
Open source and free to use. It takes manga from some of the top sources and a few obscure sources so that you will always have something new to read. If you are new to manga, it may take you some time to get used to the functionality. For manga aficionados, everything is intuitive.
The only real downside is that the search functionality isn't great – you almost have to know what you are looking for before you get onto Tachiyomi.
Pros: Great images; pools manga from popular and unpopular sources; perfect for new and old fans
Cons: Search functionality
9 – YACReader
One of the most comprehensive options
TACReader stands for Yet Another Comic Reader, and that is certainly what it is. This is a free app with a cross-platform comic reader that supports different file types and images. There is quite a comprehensive collection of manga here – certainly enough to keep you reading for a long time. The only problem is that the app sometimes eliminates mangas over time.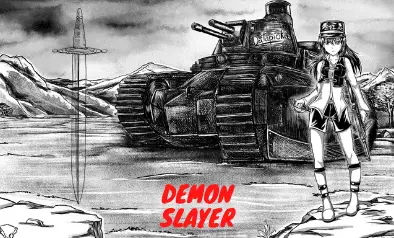 Pros: Most comprehensive collection of manga; easy to use
Cons: Manga sometimes disappears with no warning
Manga isn't just a hobby, it is a lifestyle for most people. If you want to read the latest and greatest, there may be a hole in your heart where Manga Rock used to be. As more and more apps pop up to download, it seems like few can live up to what that app is and was.
Even so, downloading a few apps may give you some options that you hadn't expected – including introducing you to indie writers and illustrators that are better than some of the most popular guys.