We love Kik! You may have noticed. Appamatix is all about the coolest, trendiest and best-loved apps of today. Kik is up there on the list, recently estimated to be worth $1 billion and with 240 million users in 230 countries. People are using Kik in a big way. Most of these Kikkers are enjoying Kik via their smartphones, as well they should, since it is after all, a mobile app. But some enjoy Kik another way and really get into Kik online.
Dirty minds! We just meant some smart users, who read our articles and such, enjoy Kik on their PCs! We'll tell you how to sign up for Kik with your Smartphone or with your PC. Right? You can use Kik online from your PC? Yes. Yes you can.
The only thing you sometimes have control over is perspective. You don't have control over your situation. But you have a choice about how you view it.—Chris Pine
Kik Online Sign Up – PC or Smartphone
What's that? You're not on Kik yet, you say? Well, by golly, let's take care of that! Let us tell you a little bit about Kik, then we can get you all signed up, whether you want to sign up on your PC or your Smartphone. Get ready to Kik down the door of boredom and open the door, get on the floor, everybody walk the dinosaur. Boom. Boom. Shaka-laka-laka-boom.  Kik online here I come!
Kik 101
For those of you who aren't all that experienced with Kik, Kik is a great messaging app, independent from the messaging systems already in place on your phone. If you're wondering why you would even need Kik, if pretty much every phone these days has a built-in messenger, well there are a couple of benefits to using Kik instead.
First of all, Kik can go through your WiFi, instead of having to use up texts. This will be great if you don't have unlimited texting as part of your plan. (You may ask, what would somebody without unlimited texting be doing with a smart phone. Shame on you! Sometimes, times get tough and you need to downgrade. Or maybe somebody got a great deal on a used phone.
Whatever the circumstances, sometimes the need is real.) This means that instead of paying every time you get or send a text, you can text on Kik online for free whenever you have a WiFi connection.
Another great thing about Kik is that it uses user-selected handles (or usernames), instead of relying on phone numbers. This is great because we live in a mighty technological age, and sometimes giving somebody a phone number might be giving them too much information, giving them the information they needed to stalk you or crack into your accounts. But giving them a username is much more secure, and thus frees you up to make more friends and swap contact information with more people. Also, usernames are much more expressive of your individuality, and thus communicate much more about you than a string of random numbers you likely had no hand in choosing.
Note: While the username is a major plus to Kik, we like to remind everyone to be safe out there, because sometimes lurking behind that username is a creeper. It's been in the news a lot lately. So this is a friendly reminder to do your research, and if any of your newfound friendships on Kik turn uncomfortable, end it before it gets out of hand and if you are underage, tell a trusted adult. Never give your personal information out on Kik online to anyone you don't know.  That also goes for any online platform.
Of course, the downside to using Kik online is that at this point, it only exists as an App. And there is no news on the horizon of that changing anytime soon. Although everybody likes the near infinite functionality that an unending array of customizable apps have added to our phones, sometimes working with phones all day is tiring. The screens are small (or at least, smaller than our tablets and monitors — though the Samsung Galaxy and the iPhone 6+ seem to prove that more and more people are willing to go through life with a plasma TV in their pockets), the interface is limited, and that's saying nothing of the dreaded "tech neck."
That's why, when we're at home, some of us like to be able to get all of our needs seen to on our computers. From there, we can watch Netflix, check the news, deal with Facebook, even play Clash of Clans (if you've been reading Appamatix regularly). So it's annoying when you can do so much on your computer, but then have to switch to your phone just because you want to… ugh… talk to someone. But more and more, people are wanting to find a way to work with Kik from their computers (and thus, relive the halcyon days of AOL Instant Messenger). Well good news! Appamatix is here to help and Kik online is the way to go!
[In related news, AOL Instant Messenger still exists! I thought I was going to have to settle for the Wikipedia page, but there it is! But if this wonderful website is still fully functional and accessible, then why not?]
Kik Sign Up – Smartphone
This will be pretty easy, as the smartphone app is how Kik was designed for interaction. Currently, there are supported Kik apps for iOS, Android, and Windows Phone 7, and Kik has gone on the record saying that they're not planning at this time to develop for any further platforms, though "you never know what the future may hold."
So once you've downloaded and installed the app from the app store of your choice, signing up is a cinch. When you first open the app, you will be prompted for your name (first and last), username, and email (then, of course, a password). It will give you a quick check to make sure you're not a robot, but other than that, you're done! You are now ready to get active on this popular messaging community!
Sign Up for Kik Online – PC (no download)
So you are ready to sign up for Kik and you prefer to do so from your PC? Okay. Simply raise your magic sword above your head and intone "By the power of Grayskull…"
Joking. It's a little more involved than that, but not much. Kik is not presently interested in going beyond the app market, so they don't allow a lot of functionality on their site. So not only can you not message on the Kik site, but you can't currently sign up for Kik on it either to use Kik online.
However, there is a free and easy way. We like Android emulators such as Andyroid and Bluestacks; but they involve downloading the emulator onto your PC. If you are not down (…loading… heh heh) with that, we have another suggestion. Manymo is a free online Android emulator that gives you access to any app compatible and available for Android right from the Manymo online service. If you are unfamiliar with emulators, put simply, they emulate. Manymo creates an online virtual platform which mimics an Android mobile device, thereby tricking the Kik app into believing your PC is a mobile device. Pretty cool, right?
Still want to sign up for Kik online? Here's how using Manymo. Even though Manymo is free, you do have to sign up for it in order to use the emulator. They have the free version and they have a paid version, but for the purpose of just signing up and using it every once in a while, the free version will absolutely do the trick.
Also note for this to work you will need an active account with Google Play (the Android app store). This is because you need the Kik Messenger .apk file, in order to upload it to the virtual Manymo emulator. Don't forget to sign up for Google Play and register a device with them so that you can access the list of apps. If you're not an Android user, one thing you can do is borrow a friend's Android and just sign in and sign right out. That way, your account is now verified, and Google Play will let you use it as much as you want.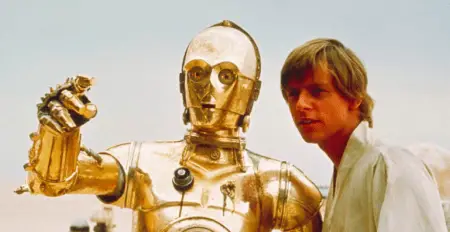 Please note that, after you use the Android, you are not required to erase all memories of its former owners.
Head over to Kik Messenger on Google Play. Once there, download to your PC the appropriate .apk file. Perhaps save the file for later, because the free version of Manymo doesn't save your emulation, and so you have to re-initialize it every time.
On the Manymo website, sign up for a free account. Make sure you write down your login email address and password to use later.
Once you've signed up you will be ready to upload the Kik app into your emulator. There are multiple Android devices you can virtualize. Go for one with more screen size, as that will probably be closer to your PC monitor size.
Now you have chosen an emulator, look for the "Launch with: App" button. This will prompt you to locate the Kik .apk (where you downloaded it to on your computer.)
When you upload the .apk file and get things going, you will see that it should look identical to the startup screen as if you were accessing this on an actual Android device.
Once you've done that, you simply go through the same steps in the smartphone section and voila, you've signed up for Kik online!
If you have any questions about anything we've covered, or if you've got any pointers for Kik online life that you'd like to share, feel free to mention it in the comments!