Hey there, fellow Twitter tweeters. If you're like me, you were annoyed when Twitter recently announced that it's going to be switching to an algorithmic feed instead of a chronological one. This was quite upsetting for a number of Twitter devotees, and not just because change is generally scary on the internet. We're going to talk more about this, but more importantly, we're going to let you know how to opt out of the Twitter algorithm, and keep your chronological feed just like you like it.
Since Twitter is one of the biggest social media networks out there, we have of course covered it before. Once or twice. Before we cover opting out, though, we're going to talk about why Twitter may be making the change towards an algorithmic setup, what those changes mean, and just what is at stake in them anyway.
From now on, I'll connect the dots my own way. — Bill Watterson
What is "the Twitter Algorithm"?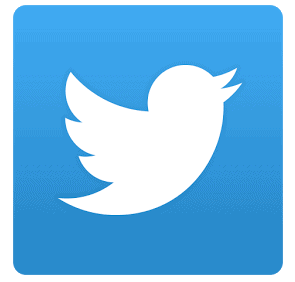 Back in February, Twitter announced that it moving towards an algorithmic feed, in place of the chronological feed that its users traditionally enjoyed. Here's what that means: Usually, when you log into Twitter, you see all the Tweets in chronological order. On the website, the most recent one will be at the top, and you scroll down from there to see older and older tweets. In the app, it will usually start out on the Tweet you closed out on, and you scroll up to see the new ones (so that, once again, the newest one is on top.)
Under the new algorithm, when you first fire up the app, you're going the get a screen of things out of order. Twitter's new algorithm is going to guess the things that you want to see based on your history of likes and Tweets, as well as your followers list and what is currently trending. Usually under the heading of "While you were away," these will often be Tweets of people you are following (how novel!) but also ads (or, erm, Promoted Tweets), but it could also contain Tweets made by people you aren't even following, because Twitter thinks you should be following them.
Why?
That title has two meanings. The first is "Why would Twitter choose to do this?" and the second one (though perhaps the first one that occurs to you, the reader) is "Why would somebody care?"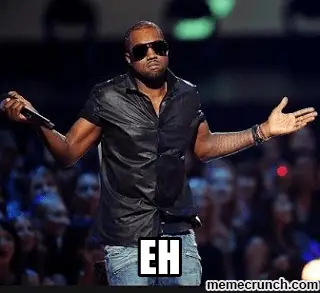 As to why Twitter would want to do this, well, in a nutshell, Twitter is hurting. Yes, it's one of the most popular social media apps and services out there, but it's incredibly hard to monetize. You've got millions of people using your app? Great, tell that to your landlord! The app needs to make money in order to keep the lights on, keep servers maintained, keep updates timely, and (with increasing importance) keep the security all locked down.
But how to pay for all of this? Twitter is sometimes referred to as a micro-blogging platform. Many blog hosts will charge users a fee for premium space or features… but Twitter has always been fairly bare bones, so there are no extra features to charge for so to speak. Plus, there's the risk that erecting a paywall is going to cut off the majority of each user's potential audience.
Facebook early on became a host to soul-crushing freemium games… but that doesn't fit in with Twitter's aesthetic. Twitter doesn't resort to crap like games and lengthy diatribes to keep you on all day. Twitter shines in the brevity game — quick observations you make or read, then move on. The lightness of the Twitter experience is integral to its popularity. You see something you like on the Internet? Tweet it, send it along, and keep going with your day. No fuss, no muss. It's not like Facebook, which is designed to keep you on it all day long. Twitter seems geared towards more casual use, and such a casual market (understandably) is harder to get money out of.
And so Twitter is, by all accounts, moving to become more like Facebook. After all, Facebook is so incredibly successful, surely if Twitter were more like it, it would be more successful… right? And one of the things that makes Facebook Facebook is its targeted reading algorithm. It doesn't show you the posts of everybody you follow. It just shows you the posts from the people you're more likely to be interested in. You're less likely to see people who disagree with you, or people you haven't talked to (or checked the Facebook profile of) in a while. And oh my heavens isn't it so much easier to hit you with some ads! This is the monetizer's dream! Why wouldn't Twitter want to emulate this?
That sort of thinking makes sense on the surface, but there is one basic flaw: Twitter users already have an option for a Facebook-like experience, and it's called Facebook. Facebook is there, and it is the most Facebook thing you can find, so other services attempting to replicate the Facebook experience are only diminishing the features that distinguish them on the market. It's basically the New Coke problem all over again.
"Both of them are going to be incredibly popular forever!" — Every Coca-Cola Executive
For those of you who didn't live through the Cola Wars, here's a basic rundown: Coca-Cola wanted to close the perceived gap between the consumption of its product and of Pepsi. Based on taste tests, they had determined that Pepsi was decidedly favored among consumers. So, logically, they shifted their marketing to New Coke, which had a new recipe specifically formulated to taste more like Pepsi. I mean, Pepsi was more popular, so by tasting more like Pepsi, New Coke was supposed to hijack some of that market.
Except it didn't work. People who wanted Pepsi were still drinking Pepsi, and had no incentive to switch to a new product or even try it out. All they succeeded in doing was alienating their core market, and consequently they had to enter into a huge campaign to get that market back. I fear in its recent moves to be more like Facebook (which is evident both here and in the gesture towards increasing Tweet length to ten thousand characters) are going to run afoul of the same thing: you're not going to win any users from the other camp, and you're only going to alienate the people who specifically want what you have to offer.
We're already starting to address our second question (or rather, our second meaning of the same first question): Why do users care about this so much?
Well, first of all, Twitter users care because, as I said, they're using Twitter because they like Twitter. They know it's a unique experience from Facebook, and many of them have Facebook accounts as well. But there's a different experience, and it's that difference they don't want to lose.
Another reason users care about this so much is the transparency of the intention behind it. Many users have reported a marked increase in ads (or "Promoted Tweets") that they're seeing under the algorithmic view.
Third, it is infuriating to be told what you like, and that's a large part of what all of this smacks of. Even when it was announced, there was a lot of language in the announcement that dismissed discontent by insisting that the numbers "prove" that users are happier this way. That crap is frustrating when Apple does it (noooobody wants a USB port these days!), and it's no less frustrating coming from Twitter.
Fourth, the chronological element is a huge part of the Twitter experience. Live-tweeting events is a cherished Twitter pastime, whether it's the Academy Awards or an academic conference that only you and three other people really care about. When an algorithmic reading screws up the order of this, the entire notion of live-tweeting goes away.
Fifth, there's something very democratic to the chronological reading. When you Tweet, your Tweet is (more or less) equally likely to be read by anybody who's following you. It doesn't matter if you have seven followers or a million, the tweet is going to show up on every timeline. But the algorithmic reading is going to favor the tweets that Twitter guesses other users are going to prefer. That means that if you don't game the system with the right keywords, the right retweets, and if you don't already have a decent following, it's going to be harder and harder to get a look in, and harder and harder to establish a Twitter presence.
Am I popular yet!!!?
Sixth, finally, and (I feel) most importantly why Twitter users are right to be annoyed by this: what is optional now may be mandatory soon. Think about all the times people groused about the changing visual layout of the Facebook web page. That was just a matter of design. Here, we're talking about the entire organizing logic of the system. As of right now, it's fairly easy for Twitter users to opt out of the algorithmic reading, and I think they should: the more people who deliberately turn off algorithmic reading the harder it's going to be for Twitter to justify making this the default (and unalterable) Twitter experience.
Which brings us to our main event…
How to Opt Out of the Twitter Algorithm
Alright, with no further ado, let's talk about why you came here, which is how to opt out of the algorithmic Twitter feed. It's different depending on which interface you're using, but it's not particularly complicated in any form. Bear in mind, though, that this is only half of it. To get the most effect, the people who are following you should perform these same steps. Otherwise, you're still likely to get shut out of their algorithms, which is very punishing for people trying to "climb the Twitter ranks."
On the Website…
Go into your settings menu. You can get into this by clicking on your profile picture on the top of the screen.
Your settings menu should default to the right page, which is the Accounts page. If for some reason it opens somewhere else, this should be the top option on the side menu.
Scroll down. The option you're looking for is a check box labeled "Show me the best Tweets first." If you want to opt out of the Twitter algorithm, just make sure that box is unchecked.
On iOS…
This works the same way on both the iPad and the iPhone.
Go to the "Me" portion of the app. (In the current edit of the app, this is the rightmost button at the bottom of the screen.)
Tap on the settings gear between your profile picture and the button that allows you to cycle through your accounts.
Tap on the Settings option in the new popup menu.
On the new screen, under "Accounts," tap on the account you want to change. For most users, there will be only one account here, but some people manage multiple Twitter handles. If this is true of you, you're going to need to repeat this process for every account.
Under "Timeline" tap on "Timeline personalization."
This is literally the only option in this new menu. Seriously, why even waste the space of making it a menu? Why not just put the toggle on the screen we were just looking at? In any event, if you want to opt out of the Twitter algorithm, make sure this is in the off position.
On Android…
This is a little more straightforward, which is funny, because of the two, it's usually iOS that wants to hold your hand through every step of every process.
Instead of the gear, you want to look for the "overflow" icon, which is three dots on top of each other (or a set of standing ellipses.)
Tap "Settings" in the new menu.
Tap "Timeline."
Once again, you'll find an option "Show me the best Tweets first." Just as with all the other systems, you'll want to make sure that option is unchecked.
That is how to opt out of the Twitter algorithm. If you have any thoughts or questions about this, or if you would like to share your thoughts on the Twitter algorithm, let loose down in the comments. And be sure to share this article, because as I said, your followers need to go through these steps, too. Otherwise, they may never get to hear the wonderful things you have to say!