Well, hello again, Snapchatters, and welcome! Race you to the comment section. Go! We win. Our society is a competitive one. We want to be first, best, on top, king of the mountain, the antithesis of "a rotten egg." It's not just our online games, it's our online lives. Our social media are saturated with scoring systems galore and we all want to have the most friends, the most likes, the best retweets, whatever we can brag about so we can sleep at night.
Today, we're looking at Snapchat's Score. We'll break down the scoring mechanism, why you might want points, how the scoring works, and how to get more points. Also, we recommend that you see your doctor if you really can't sleep at night. There are also some great over-the-counter, natural, and holistic methods. Maybe start with turning off your computer or mobile device…after you read this article.
Somewhere there's a score being kept, so you have an obligation to live life as well as you can, be as engaged as you can. — Bill Murray
Snapchat Score
If you have a Snapchat account and you love it, you've probably noticed a number located under your name, to the right of your username. You may even know what that number is and vaguely understand what it means. But for those of you for whom none of the above is true, we're here to break it down for you. Let's start at the very beginning because we have it on good authority that it is a very good place to start.
Snapchat is a social media platform for sharing photos and messages with your friends. The thing that sets it apart from other such applications is its concept: the images are meant to be ephemeral, or short-lived. So, when you send a photo or receive one, you have X amount of seconds to see it and then, POOF!, it evaporates, albeit into the weird cyber-cloud world thing.
That is a technical term, but don't let it throw you. Anyway, the app deletes it, and there's no record of your communications.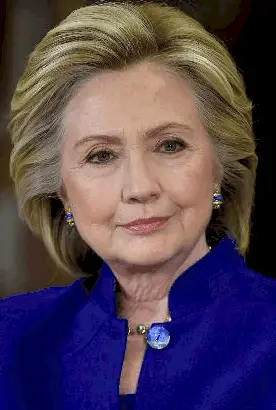 Picture unrelated.
If you're interested in procuring an account, it's über-easy to sign up. Just head on over to your app store; download the app for free on your iOS or Android device; provide an email, password and date of birth (you must be over 13 years of age to use Snapchat); choose your username (and choose wisely because you can't change it); and finally provide a phone number.
Once you're all set up with an account, the next logical thing to do is to check out our many posts about Snapchat so you can in fact be the ruler of all Snapchatdom. From our Guide to Selfies to our Icons tutorial, we can school you on some Snapchat. We even have an article about how to delete your account; but we're getting WAY ahead of ourselves.
Now, to the Score!
So, as previously mentioned, your Snapchat Score is located on your profile page, below your name, to the right of your username. Snapchat's support website doesn't have much to say about your score except this: "Your Snapchat score is a special equation combining the number of Snaps you've sent and received, Stories you've posted, and other factors." Mk. It's the "special equation" and the "other factors" that's like, "What?" We'll get to that in a second. The bit about "sent and received" makes enough sense, though.
So, to check how the number's broken down, you go to your Snaps received page. To do this, go to your camera, swipe from left to right, and you'll see a new page with "Snapchat" at the top. Click on that "Snapchat" and you'll see a new page with two numbers on the top. The number on the left, the first one, is the number of Snaps you have sent. The second number, on the right, is the number of Snaps you've received.
So, you pretty much get a point for every Snap you send (no matter how many people you send it to, it's still one point) and a point for every Snap you receive (you don't even have to open it). "But wait, even when I add those numbers together, they don't add up to the score on my profile page." Yeah, that's where that "special equation" and "other factors" come in to play. And we have searched the internet high and low and that equation is nowhere to be found. There are some savvy Snappers who have theories and/or have deduced what the score does not contain.
Some of these theories get weird.
The general belief is that Stories viewed does not factor into the equation. Another generally accepted theory is that you not only get a point for every Snap you send out, but also get a point for each one you open. You might get more points when you send a Snap and you haven't been on in a while. You might lose points when you don't use it. No one knows. It's a mystery and one that Snapchat knows good and well drives us crazy. There are theories and entire blogs written about this mystery. Check out Snapp Tips blog and October 2015 update to get into the down and dirty of this topic. Even Snapp Tips admits they don't actually know what goes into the the scoring system and have reduced the discrepancies to a "glitch." The score fluctuates willy-nilly and until Snapchat is willing to share their evil secret equation, we're all left scratching our heads and shaking our fists towards the heavens.
But let's get back to the Score. Yeah, nobody knows how it's tabulated, but it doesn't stop all of us from wanting more, I tell you, more! Whoa. Calm down. We do know that Snaps sent and received have the majority to do with it. And from most accounts, if you send a whole lot of Snaps, you'll have a decently high score. But why? What's the point?
The "Why" of High Score
So, why do we care? If nobody really knows how the score is methodized, why do we even care about the score? To be sure, some of you don't. Besides the euphoria associated with victory, a high score does indicate to other users that you are serious about your Snapchat. And if you are one of the thousands hoping to hit it "social media big" via Snapchat, Twitter, Youtube, Vine, or any other platform where this is actually possible this day in age, this score is important. Companies are looking for those social media stars to push their products and guess what? It works. And the stars get paid. So don't knock it. It can happen.
Snapchat has also rolled out some new features recently, one of which is "Trophies." And guess what. There's no public list of trophies. Consistent with sneaky Snapchat's ploy to keep us coming back again and again. There is a trophy for a high Snapchat Score. No telling what that score might be, but hey, there's another reason to aim high. It's like getting a sticker in kindergarden. And who doesn't love that? But let's talk about how you can get a higher score.
Gimme Those Points!
There are multiple options out there for getting more Snapchat points. As we've already discussed, you get points for Snaps sent and for Snaps received. So the first sure-fire way to get more points is to SEND MORE SNAPS. If you've got a couple of friends who are down to spend an entire day Snapping with you, waste a day and get the points.
But let's say your friends are over all your pointless (heh heh) Snaps. Here's a work around. You can add anyone on Snapchat, so find all the famous people and celebrities you can think of (there are lists upon lists with their usernames; we even have one) and add them. You don't even have to take actual photos; you can take blank photos, add text and send them one after another to the people who are certain to not check them. You'll actually watch your score go up. Saves your real friendships and send Snaps to people who won't even know you sent them (they have publicists for that anyway). Win win. Any you might win a Trophy. Win win win.
There are also lots of people and websites out there claiming a hack or bot to get your points up. One such, snapchatscorehack.com, claims all you have to do is put in the username and amount of points you want to add, complete a human verification and more points are delivered. But a lot of users have called bull-honky. The site also asks that you disable your pop up blocker, which raises it's own set of red flags. The good people at Snapp Tips say it simply cannot work, claiming "You cannot hack the Snapchat algorithm." We always advise against schemes or websites that promise one thing but really only deliver money into the hands of frauds. So, your best bet is really to send those Snaps out, whether to your friends or to random celebrities you know won't ever see them.
One other piece of advice: while the points make for a fun little competition (because why do we use most apps? For FUN!), if you are serious about Snapchat and pursuing the route of possibly making money via Snapchat, you need to focus more on the number of views your Snapchat Stories receive. A good aim is 5,000 or more Snapchat Stories views; this is kind of a ballpark of how many views warrant eventual money-making possibilities.
Thanks for playing with us. And may the points be ever in your favor. If you have any questions about Snapchat scores, or if you'd like to share other tactics that have worked for you, please leave a comment. In the mean time, here's a sticker!