If there's one good thing about modern technology, it's that it makes shopping easier than ever. At the touch of a button you can get unbeatable deals for your favorite products, order your groceries without ever having to go to the store, and save money so you can buy more of what you love. So if you're a fan of shopping in your PJ's (we most definitely are) download these shopping apps ASAP:
Instagram 
Free, Available for iOS and Andriod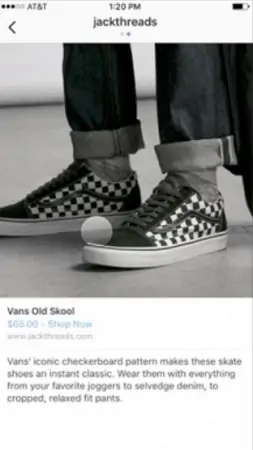 Surprise! Instagram is following in Facebook's footsteps to offer an online marketplace. This new feature allows you to shop right from business's posts. So as you scroll by a cute Instagram caption from one your favorite stores, stop and see if they're taking advantage of this update. You might be able to shop the outfit and view prices right from the post!
Amazon
Free, Available for iOS and Andriod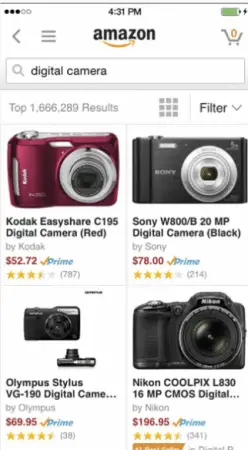 Get access to millions of products with the Amazon app! Amazon connects thousands of brands with online shoppers in one, easy-to-use place. It's basically like going to the mall right from your phone. This app allows you to compare brands, prices, sizes, and reviews with ease. If you are an Amazon Prime member, you'll even get free two-day shipping!
Ebates 
Free, Available for iOS and Android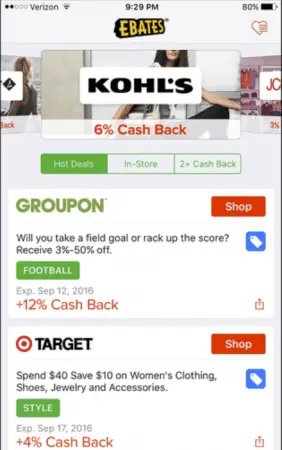 Who doesn't love making money while they spend money? Ebates allows you to do just that! Earn up to 40% cash back when you shop at your favorite stores including eBay, Walmart, Macy's, and even Lyft! Need more of a reason to download this shopping app? You can now earn money back when you order from Postmates too. Getting paid to eat? Sounds like a dream!
Etsy
Free, Available for iOS and Android
Before you write Etsy off as a female-centered app, just download it. Etsy is one big, global marketplace that allows self-owned shops to sell their products. Head into the app to shop for anything from creative people worldwide. You can scroll through everything from wedding inspiration to handmade leather wallets and BBQ sauces. And with more than 34 million users, Etsy has a little something for everyone.
The Real Real 
Free, Available for iOS and Android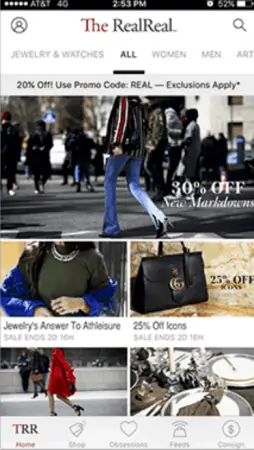 As the name insinuates, The Real Real sells just that – 100% real, brand name items authenticated by luxury experts. The Real Real offers men's and women's fashion, home items, fine jewelry, name brand watches, and more at up to 90% off. This discount shopping app allows those of you with champagne taste to shop on a beer budget.
Instacart 
Free, Available for iOS and Android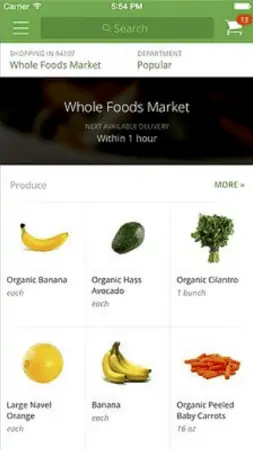 Do you have time for grocery shopping these days? We sure don't! That's why there's Instacart. Instacart is a grocery shopping app that allows you to shop at your favorite stores from the comfort of your own home. Have your groceries delivered to you within the hour or choose a time that works best for you.
Groupon
Free, Available for iOS and Android
Need to book a cheap vacation? Groupon. Order your favorite supplements? Groupon. Looking for something to do this weekend? Groupon.
Is there anything Groupon doesn't have? No – the answer is no. Groupon can save you up to 70% on everything from experiences and vacations to restaurants and toys. Sounds too good to be true? Head to the reviews on each product to hear other buyers' thoughts!
Home Goods 
Free, Available for iOS and Android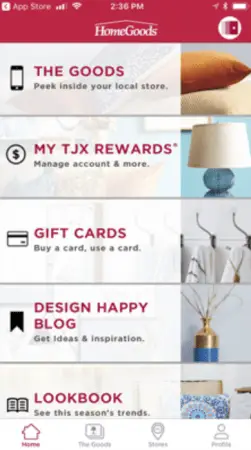 For those of you who love digging through Home Goods looking for that perfect something to complete your room, you'll be thrilled to know that they now have an app. The app lets you see what they have in stock before you make a special trip. It also gives you access to rewards and allows you to locate your closest store!
Poshmark
Free, Available for iOS and Android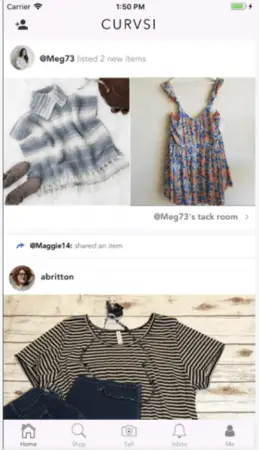 Although their users are mostly female, Poshmark has options for everyone – including kids! This app allows its shoppers to buy and list gently used, name brand items for resale. Consider Poshmark a kind of digital consignment shop! So whether you're looking to make room in your closet or lighten it up, Poshmark is your one-stop shopping app. Interested in shopping around? Here are 10 other apps to buy and sell clothes on!
ASOS
Free, Available for iOS and Android
Don't worry men, we haven't forgotten about your shopping needs! As one of the most popular mobile shopping apps, ASOS has endless options for both men and women from various brands including their own. Despite the cheap price, the quality of items featured by ASOS is top-dollar and with free shipping and easy returns, so why wouldn't you at least give it a try?
Wish
Free, Available on iOS and Android
This is one of the best shopping apps for any age, gender, or product. This app aims to take the middleman out of the equation so you're getting quality products for a lower price directly from the retailer. Filter through home decor, electronics, and even jewelry. Not happy with what you bought? No problem! Wish allows you to return the product and get your money back. That's what we call a low risk, high reward type of deal! Check out this blog for more apps like Wish!
If you love saving money, high-quality products, and convenience, then these apps are a must-have! But they aren't the only options. Check out these apps like Pinterest to find more of what you love online!