You've already matched everything you needed to, you've met all the characters, you've gotten to the upper levels and now you need to find Toon Blast alternatives to fill the void that the game left.
Or maybe you are just waiting for your lives to regenerate and you want to play something similar to pass the time.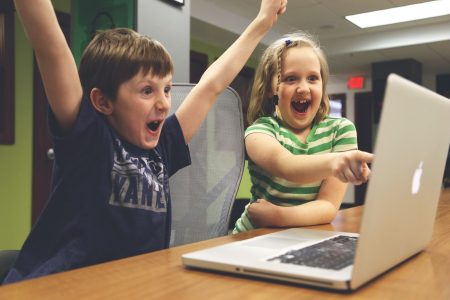 Whatever your reasoning may be, finding games that are similar to Toon Blast isn't difficult – there are many copycats out there. However, not all of them are great. Some of them don't even deserve a download.
Games Similar To Toon Blast
We've taken to the App Store to find some of the best apps like Toon Blast. These apps have the graphics, music, themes, playtime, and difficulty that capture the feel of Toon Blast without feeling like exact replicas. Each one brings something special.
Let's take a look:
 1 – Around the World in 80 Days
Adventure elements
Becomes extremely challenging
Beautiful animations
If you like your games to have absolutely stunning graphics, Around the World in 80 Days should be your top choice. There are only 80 levels to this game (hence the title), but that doesn't mean you will beat it quickly – some of the later levels are extremely difficult. The game doesn't have one setting; you will travel the world with Phileas Fogg.
Even though there aren't many levels, you can tell that there was a lot of care put into the elements of the game.
Highlights: Amazing soundtrack, beautiful graphics, and good controls
Lowlights: Only 80 levels
2 – Bejeweled 2 Deluxe
High quality gameplay
Easy to learn
Difficult levels later on
Bejeweled was one of the first games to really break through into public consciousness – it started the match-3 phenomena that led to Toon Blast. Bejeweled 2 Delux is an improvement on the original game, including extra modes and new features that make the game feel new.
One thing that sets this app apart is that there are secret levels you can unlock by luck (or by looking up spoilers online).
The game is easy to learn but very difficult to master. The first few levels are easy, but they get really difficult quickly.
Highlights: Amazing prizes in each level; great visuals and audio; and constant updates so you'll never run out of games to play
Lowlights: Some of the levels seem to be almost impossible and you will get stuck for a long time.
3 – Bubble Witch 3 Saga
Updates on a regular basis
Part of a trilogy
Extremely cute characters
Bubble Witch is definitely a game you've heard of before, and with good reason. It is one of the highest quality puzzle games on the market today. A single-player game with match-3 elements, it is published by King, a name most people know and trust. The app follows Stella as she tries to defeat Wilbur. You help her by matching bubbles and shooting them.
Each level of Bubble Witch has different goals, which makes the levels feel unique. You do have to pay attention to what the task is, however. If you play too quickly, you may try for another goal and waste your lives. Since this game is so popular, you can play against your friends and compete on the Facebook-integrated leaderboard.
Highlights: Play against your friends; fantastic graphics; neverending levels
Lowlights: The goals of the levels are sometimes hard to find
 4 – Cupcake Mania: Canada
Challenge Facebook friends
Variety of levels
Limited move games
If you are looking for a direct match to Toon Blast, Cupcake Mania: Canada is pretty good. You have to match different foods together and advance through the levels. Every level is based on the number of moves you have to make and you get awarded stars based on how many you have left.
There are 800 (!!) levels to this game, so you will play it for a long time – especially because they get really difficult. There are power-ups, bonuses, and special levels throughout the game. There are even events on a regular basis that mix up the game a bit.
Highlights: Extremely addictive; tons of levels; good graphics
Lowlights: The different graphics require you to pay more attention
5 – Gardenscapes: New Acres
Decorating elements built into game
Variety of special events
Fun storyline
Gardenscapes: New Acres is about as addictive as Match-3 games can get. Developed by Playris Games, there is a reason why it is one of the most popular games. You start in a farm town and build your own town of sorts.
It is really just all one lot, but it feels like more than that. You have to clear each level with limited moves. When you complete levels, you earn stars. You then use those stars to complete tasks.
This one has a great storyline, some interesting characters, and can even be funny at times.
Highlights: Great storyline, hundreds of levels, unique feel
Lowlights: The special event levels can be nearly impossible
6 – Family Guy: Another Freakin Mobile Game
Perfect for fans of Family Guy
Somewhat predictable
Spot some of your favorite characters
If you're a Family Guy fan, this is a great app. You'll spot some of your favorite characters (including Brian, Chris, Stewie, Peter, Cleveland, and Meg) and even get the chance to play as them. For a game based on a television show, it is actually really good. There are only 160 levels, but the levels after 30 get pretty difficult. You will have to complete different tasks and match your way to unlock some exclusive clips that are pretty funny.
Highlights: Play as your favorite characters, unlock exclusive content
Lowlights: May be boring if you aren't a fan of the show; not too many levels
7 – Mystic Marbles
Multiplayer mode available
Works on all mobile platforms
Consistent 60-second levels
If you are the type of person who gets immersed in games to the point where you waste hours of time, this might be an app for you. Mystic Marbles is your traditional match-3 puzzle game but the games are only 60-seconds. What sets this app like Toon Blast apart is the fact that it has multiplayer modes and single-player modes.
Like Toon Blast, there are multiple levels, many characters, boosts, power-ups, and more. It is addictive and immersive, making it a suitable substitute.
Highlights: Great gameplay; multiplayer mode; boosts are unique
Lowlights: It takes some time for the levels to get difficult
8 – Scrubby Dubby Saga
Mixes arcade elements with Match-3
Extremely cute graphics
Bright colors
Scrubby Dubby Saga is another match-3 style game from King. The game follows you on a journey with Dixie Duck. You need to match soaps to solve puzzles and unlock plotlines. There are multiple worlds within the game. This one doesn't have as many levels as some of the other games on the list, but there are pretty many.
While this game isn't as popular (yet) there is still a friend leaderboard where you can compete and get extra boosts for beating your Facebook friends.
Highlights: Good progression to the levels; adorable characters
Lowlights: The sound effects are a bit annoying
9 – Tower of Saviors
Has role-playing elements
Follows a storyline
Beautiful soundtrack
If you are looking for apps like Toon Blast that have more in-depth stores, look no further than Tower of Saviors. This game takes the match-3 puzzle-style and combines it with role-playing. While the games are solely match-3, you also have to make decisions about characters and the turns the game will take.
The story is simplistic but interesting: humans build an Ancient Tower (the titular Tower of Saviors) to find a god. A war erupts and as you play on, you fight in that war. You can either become a hero or become a victim.
Highlights: Amazing soundtrack that you won't want to mute; good mixture of levels; a variety of challenges
Lowlights: The story feels a bit predictable at times
10 – Wizard of OZ: Magic Match
Adventure based game
Has the iconic WOZ characters
Daily rewards and special events
Wizard Of Oz: Magic Match feels like Toon Blast on multiple levels. It has the same gameplay and a similar backstory. You already know the characters from WOZ, so you don't need an introduction. The game itself takes place in the famed Emerald City. As you play, you unlock moments from the 1939 movie.
A warning: this game gets really tough. Some users reported being stuck on certain levels for weeks. However, it is also really addicting and interesting. You get facts from the movies, fun clips, and insider information.
Highlights: Great prizes; fun facts about the movie; good gameplay
Lowlights: Some levels feel almost impossible
11 – Yummy Mania
Over 500 levels (and counting)
Compete against friends
Great controls
Some match-3 style games don't have great controls. They either don't respond when you touch your screen or they are so sensitive that you make moves you didn't mean to make. In Yummy Mania, you don't have to worry about that. Instead, you'll play through over 500 levels as Emily as she tries to prevent Monkey from getting her pastries.
Unlock your way to different variations of the game, collect cakes, and win prizes to help you complete harder levels. The graphics are fantastic and on top of the match-3 strategy, you will need to come up with a plan for your cakes.
Highlights: Fantastic controls; different types of puzzles to figure out
Lowlights: The soundtrack is a bit high pitched – but you can turn it off
Overall, it won't be difficult to find games like Toon Blast that will take over your life and leave you woefully addicted. There are plenty of worthy options out there, so get playing.