If you're a Snapchat user, it's likely one of your main forms of communication between you and your friends. From instant messaging to video chatting and taking streams of selfies, the social media app is one of the most popular apps next to Facebook, Twitter, and Instagram. However, Snapchat is attempting to break into a new market with the announcement of its new gaming platform, Snap Games. The app's latest feature is still in its development stage, but there are already a few games you can test out. Here's a look at what to expect from Snap Games, as well as what the future holds.
How to Use Snap Games
Ready to get started? Snapchat makes it quick and easy to launch a friendly competition with your friends on social media. Once you enter the newly redesigned Snapchat, click on the rocket button. From there, you can launch your favorite game and play to your heart's content. The rollout includes six games, but at the current time, only two are available. But it's enough for you to get familiar with Snap Games and get your friends on board. Warning: It could become addictive!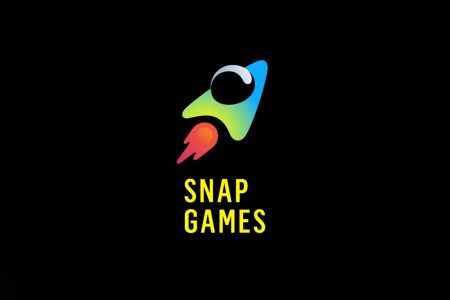 Snap Games with Friends
Ready to play your first game? Once you've opened a chat, tap the rocket icon at the lower right corner of the screen to open the game drawer and choose one of the games. The upcoming six games include Bitmoji Party, Tiny Royale, Snake Squad, C.A.T.S. Drift Race, Zombie Rescue Squad, and Alphabear Hustle, but only two are available at the current time. As new games are added, they'll show up in your game drawer automatically.
Once you start a friendly competition with your friends, you can even live chat while you play. When you launch a new game, your friends will also get an invitation to play. The invitation will show up in the chat, giving them the option to tap on the game icon to join in.
You also have the option to use the Snapchat Ring at the bottom of the screen to invite other friends to play along. The app presents you with a list of friends, and you can choose which ones you want to "ring" and invite to play.
When you're in a game, tap the Snapchat Ring friends icon at the bottom of the screen to Ring other friends in the Chat and invite them to take part. Tap each friend that you want to join and select Ring to send them a notification.
One of the best features is the ability to chat with your friends as you play a game. You have two options for chatting during a game. Tap the chat bar at the bottom of the screen and you'll be presented with a keyboard to type your messages. The other option is to tap and hold the audio icon. While holding the audio icon, speak your message. Once you're finished, let go.
What Are the Games Available on Snap Games?
As mentioned, six games will be available with only two available at the current time. The rest will be gradually rolled out. Here's what to expect:
Bitmoji Party
This is the original game created by Snap. Bitmoji party lets you play a variety of games, including Zombie Escape, Pool Party, Kick Off, and Spin Session, using your chosen animated emoji. Up to eight players can play at one time.
Tiny Royale
Similar to Battle Royale, the aim of Tiny Royale is to team up with your friends and shoot and loot your way to victory. The goal is for you or a member of your team to be the last one standing at the end of each 2-minute round. If you prefer, you can play by yourself. Hey, we all need a little "alone" time!
Snake Squad
What would it be like to slither on the ground and scavenge for food like a snake? Snake Squad will give you a taste of the reptilian life. You can play this game with up to five different people. The goal is to move your snake around and devour as many dots as you can. At the same time, you have to keep your opponents from eating dots and, hopefully, steal their dots as well!
Zombie Rescue Squad
Would you like to be a virtual hero? You'll get a chance when you play Zombie Rescue Squad. With this game, you and up to three team members will roam zombie-dominated streets to look for people in need of rescue! Your goal is to get them to the chopper and out of Zombieville! Fortunately, you have weapons for protection and can unlock new ones if the need arises. Chances are, it will!
C.A.T.S Drift Race
Love to race? With this Snapchat mini-game, you and up to 6 players can race around a track and collect new vehicles along the way. Of course, you'll also want to impede your opponents by slowing them down. It's the next best thing to driving a race car and far safer!
Alphabear Hustle
If you love bears and have a knack with words, this game is for you. You and your team members put your heads together to spell words. When you're successful, you add an adorable bear to your collection. If you're lucky, you'll quickly amass a village of bears.
Have fun exploring this new dimension of Snapchat. When you tire of playing Snapchat mini-games, check out these 10 apps to play with your friends. Don't miss out on the latest and greatest! They're either free or low in cost. Enjoy!