One of the most difficult things to do in life is to name something. It doesn't matter if you need to name children, businesses, websites, apps, characters, or create screen names for websites, games, or programs. To make things easier you can try out a funny & cute name generator. You can find many apps and websites that offer random names for any of your needs. Have some fun playing around with these name generators. You'll laugh at them and you will end up finding the name you love.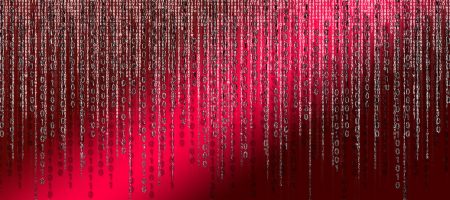 Panabee
Panabee is a business name generator that you can use for more than just business. You provide them with your idea and then give you hundreds of random names. On top of that, you will receive apps with similar names, social media pages with similar names, and more so that you can find one that is unique from the rest. Most of the names are just your idea rewritten different ways.
Name Generator
Name Generator is a very simple app for coming up with fake names. Use them for characters or to hide your identity online. All you do is choose a nationality and then you will receive random names. That's it. It doesn't have any other features but works well when you want a name fast and you aren't picky about your choice.
Fake Name Generator
Fake Name Generator takes creating a fake name to a whole new level. You get so much more than a fake name. You get an entire identity. Seriously. Choose from a few options including nationality and you will end up with a name, address, phone number, job, credit card, email, and even a fake social security number. This is great for creating full characters or to hide your identity online.
Name Shake (AKA Behind the Name: Random Name Generator)
The website Behind the Name has a random name generator on the website but you can also down the app called Name Shake. You choose sex and nationality (including fun options like hillbilly and fairy) and then receive a random name. Keep hitting the button to see the next idea until you find a name you love. These names work for characters, screen names, and even businesses.
WORDOID
WORDOID is a name generator designed for businesses, apps, or domain names. You have a set of options to choose from including number of characters, quality, pattern, and languages. Like Panadee, many of the name ideas you will receive are just your search rewritten in different ways. It still might have a few good ideas for you if you look hard enough.
Fantasy Name Generators
You might think that fantasy name generators are only for people who play role playing games or fantasy writers, but that isn't true at all. Fantasy name generators offer so much more for people who want fun screen names or even business and website names. Fantasy Name Generator is the ultimate fantasy name site. It offers names for so many different fantasy topics (including unicorns and famous games such as Legend of Zelda) that you will have no trouble find the perfect name for anything, even something that has nothing to do with fantasy.
For example, maybe you are starting a horse riding business. How about the name Arion? See? Fantasy works for everything.
The Seventh Sanctum
The Seventh Sanctum is similar to Fantasy Name Generator but with a few different categories. Again, you can use these fun fantasy names for anything. Are you starting an animal shelter or a pet store? Why not call it The Puka Path? You could even create puka dolls to sell to help support the business. This idea came directly from the website.
Business Name Generator
The Business Name Generator app comes up with interesting, and sometimes silly, names for your new business. The ideas are based on genres. You choose the genre of your business and then tap for a name. Keep tapping for more names. You can save the ones you like and even look up to see if the name is in use somewhere in the world before you register the name as your own. Many of the names are quirky so if you want a fun business name and not something serious then you will find you want with this app.
Baby Names
Just like a fantasy name generator is great for businesses or apps, so is a baby name generator. This Baby Names app is useful even if you don't have a kid or don't want to have a kid. The app provides first, middle, and last names. You can use the names for your online identity and for characters you create. Baby name generators are also fun to learn about names and their meanings. You could spend hours looking at names.
Nickname Generator
The Nickname Generator app helps you come up with random nicknames for anything you want. Why you might think to use it for your friends (which you certainly can) these names are quirky and fun enough that you can also use them for business, app, or website names. The app uses a special algorithm that guarantees that the random names that pop up are pronounceable. Not all name generators do that. Most just make a jumble of letters or words that make no sense. That isn't a problem with this app.
Choosing the best funny & cute name generator won't be easy will all of these options. You will spend hours playing with them all. You will find so many great names that you will never run out. Whether for business or fun, a great name is just a few clicks away with a name generator. Just remember to register and claim the name so that no one else can use it, too.