If you are looking for a quick way to make money, you may have found Cheetah Keyboard for Android among your options. This app isn't going to get you rich quickly, but it is simple, at least in theory. This Android app allows you to install the app, customize your phone's keyboard, and earn money while typing. It works with other apps and allows you to make your phone more unique.
Of course, as with many other apps out there which allow you to earn money on your own, people are hesitant to believe something like this exists.
For the most part, the Cheetah Keyboard helps to make texting easier. It has some interesting and fun themes to install to personalize your phone, and it has some great games and emojis built into the app. However, you have to be aware of what you are trading to get these features, and you can get them elsewhere if you aren't comfortable sharing personal information.
As such, we've broken down everything you need to know in our Cheetah Keyboard app review. Keep reading to find out if this is a good method for you to earn passive income.
Cheetah Keyboard App Review
The first thing to note, before even reading the review, is one of the biggest cons of this app: it doesn't work in every country. There is a list of countries for whom it works and a list for those it doesn't. That list changes regularly, so you may want to check periodically.
When you reach the threshold for making money, you should check it out as soon as possible. One day, your country may be on the list, and the next it won't be there.
The Cheetah Keyboard is an Android app created by Cheetah Mobile Inc, a Chinese company. The purpose of the company is to collect information and data using their apps to help with the development of Artificial Intelligence robots.
1 – Appearance and Functionality
Good to customize phones
Great extra emojis
Efficient texting tools
Cheetah Keyboard is great to customize your phone. You can personalize your keyboard's theme, add extra emojis in various themes, and have more efficient texting thanks to autocorrecting and faster swiping.
There are plenty of options here, and they all work. The different styles we tried worked out and looked just like the pictures. Some were difficult to see if you are the type of person who keeps your phone's brightness on a lower setting.
2 – Money Making Ability
Doesn't work in every country
Need to hit base amount of money
Cash out using PayPal
As mentioned above, there are certain countries where you can use Cheetah Keyboard to earn cash. One of those countries is the United States. You get money for typing, looking at certain websites (primarily news websites), playing certain games, or watching videos. One of the benefits of this app is that you can get money for typing on your phone.
With all the features that make typing faster and more accurate, you have more incentive to type more often, thus earning more money. In order to get your money, you have to meet the minimum requirement and then cash out using PayPal.
3 – The Extras
Videos and games within app
Updated on a regular schedule
Check the user agreement
Some people like having videos, games, and other content within the app, but once again, this isn't something you cannot find in other locations without having to trade away your personal information. In general, everything feels pretty basic, but it is done fairly well. They seem to have a regular update schedule, so interesting content may still come.
Of course, there is a trade-off for making money using Cheetah Keyboard. Make sure you read the user agreement. You are giving the developers access to everything you type. This includes personal information, so be careful.
The other trade-offs include the fact that it can take you some time to earn money, and when you go to cash out, you may have to wait a long time to receive the payment (reviews have said over a month in certain cases). There have also been reports that they have closed accounts for no reason.
4 – Is Cheetah Keyboard Safe?
Overall, yes.
Make sure you feel comfortable with giving away certain information.
Cheetah Keyboard isn't going to break your phone or give you viruses. If you are worried about your privacy, there are instances when Cheetah Keyboard is not safe.
Depending on what you use your phone for, you may be giving away personal information, including passwords, credit card information, and personal data. You are also giving the developers access to your photos, meaning they have insight into your life.
Now, they need to do this in order to make Cheetah Keyboard profitable. They are probably taking what they learn about how you type, write, and play games and using that information to develop more lifelike Artificial Intelligence.
Overall Review of Cheetah Keyboard
Overall, the only real reason to choose Cheetah Keyboard for your Android phone is if you want to make some passive income. You also have to be willing to give up quite a bit of personal information. I would suggest that you have only the necessary information on your phone in this case.
Pay your bills using your laptop or another phone. While there haven't been any reported cases of identity theft or credit card theft, and most people seem to trust this company, you can never be too careful.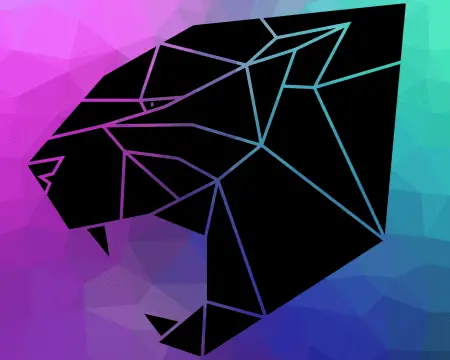 If you are simply looking to personalize your phone and get a better keyboard, there are certainly better options out there. While the Cheetah Keyboard performs well and offers some great features to make texting easier, there isn't anything here you cannot get somewhere else—without having to give up your personal information.