When we are out, and we hear a default ringtone, we react without hesitation. It has become an inherent reflex of the modern man. Almost everyone you know uses the same pre-programmed or default ringtones, whether it is for the messages or call alerts. Thus, every time we hear those tunes, we stop to check if it is coming from our phone.
The truth is, 95% of people will not bother to change their ringtone. Most of the time, this is due to not knowing how to do it or not having the time to go through dozens of tune options which all sound virtually the same. Whatever the reason might be, the editing of ringtones remains a mystery to most people. The same goes for wallpapers and screen savers.
As an Android user, you must be familiar with the infinite customization options available for your device. However, as we mentioned before, you might not know how to go about using them. Thankfully, many mobile apps allow you to fully customize your phone with the touch of a few buttons.
Zedge is the #1 phone personalization app in the world and is designed to make sure your phone reflects your personality! It is undoubtedly a good option, but let's face it, the free version can be a little bland.
1- Ringtones Wallpapers For Me
Ringtones Wallpapers For Me is best described as a ringtone and wallpaper catalog divided into categories such as New, Popular, Business, Gospel, Holidays, and more.
It is quite an impressive and extensive collection! Each of the themes has a reasonably short duration, so they are perfect for downloading and using them as a ringtone.
2- Audiko
Audiko is an app available for both Android and iOS, but it goes one step further. This simple app allows us to use the songs stored in our devices and transform them into ringtones. To do so, you only need to select your favorite few seconds from the piece to use as the ringtone.
As expected, Audiko also provides several default ringtones we can use for our creations.
3- My Tiny Phone
My Tiny Phone includes hundreds of wallpapers, games, and of course, ringtones to download. The application is remarkably similar to some of the previous ones. However, the selection of sounds is different, thus allowing us to have a more diverse collection of tunes.
To use it, you simply need to click on the tone which catches your ear and download it to your phone! The app also includes a "share" button so you can send it to friends, coworkers, or anyone on your contact list.
Another cool feature is that My Tiny Phone displays, at all times, the file and the number of times each song has been downloaded. Hence, if you are looking for a unique tune, you might want to move away from ringtones that have been downloaded thousands of times.
4- Ringtone Maker MP3 Editor
If all you are looking for is an easy-to-use editor that will help you customize your ringtones, Ringtone Maker MP3 Editor is your best choice! The app's interface is very straightforward, and in just one minute, you can have a catchy new ringtone installed.
It is the ideal alternative for those who do not have time to look through an online catalog. It's not the most polished app, but it fulfills its function perfectly.
5- Pi Music Player
If you want to edit your favorite songs or pre-existing tunes on your phone, you will love Pi Music Player.
Although it is not the most sophisticated music player in the world, it does have an integrated tool (called ringtone cutter) which allows you to trim songs.
6- HD Wallpapers
If you have used ZEDGE primarily for wallpapers, then HD Wallpapers might be your best alternative. Like ZEDGE, you can see recent, random, and popular wallpapers within the app.
The popular tab is more refined, and it can be updated daily, weekly, or monthly. Also, the wallpapers are separated into different categories and offer searches with real-time tag suggestions.
7- Backdrops
Backdrops is another excellent app to download wallpapers. The first screen of the application has four sections: Community, Explore, Collections, and Favorites. In the "Community" section, you can find several images uploaded by different app users. Thus, if you are into photography, you can upload pictures for others to use! The app is a kind of social network for wallpapers.
Additionally, it is effortless to use. Browse through the available photos and tap on any image you like. Here, you will find details which include the resolution, size, and author. From there, you can perform different tasks, such as saving the image, setting it as your screensaver, or bookmarking it.
8- Ringtones XL
With its simple interface, Ringtones XL can perform the same functions as ZEDGE.Within the app, ringtones are divided into different categories, such as fun, classic, and vacation. It also allows you to choose notification sounds and alerts.
9- Walpy
Walpy is one of the most innovative apps when it comes to wallpapers. The most exciting feature is that it allows you to program different wallpapers at once. In other words, depending on the time of day or the status of the device (loading, inactive, etc.), you can have a different screensaver.
Plus, they add wallpapers every day and have a trending section where you can browse through the most popular options. If you want a more in-depth search, you can also look through the app's various categories.
10- Darkops
Darkops is not your average wallpaper app. It focuses on dark wallpapers with light splashes of color for OLED screens and features an excellent image base.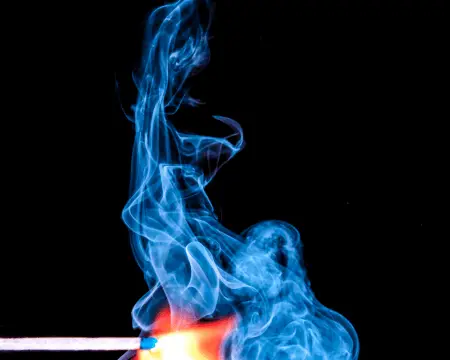 As a result, its wallpaper options are especially interesting for devices with notch technology since it allows you to hide the notch using a simple image.
11- Replash
For many users, Replash is one of the best image banks accessible in the world of wallpapers. The number of downloadable images in this app is awe-inspiring. Plus, the vast majority have exceptional quality!
12- Papers
Papers, unlike many of the other apps mentioned above, was recently launched. Nonetheless, it is well crafted and very easy to use.
Papers divides its images into categories and allows you to check the resolution, format, and author before you hit "download." In addition, you can choose to save the photo to your device's library or merely set it as wallpaper directly from the app. As a result, you do not have to worry about freeing up space on your phone.
13- RingDroid
We left one of the best apps for last! RingDroid is a highly interesting, 100% ad-free, open-source app which already has over 50 million downloads worldwide. Moreover, it has an excellent rating from its users.
This is well-deserved praise, as in our opinion, it is the best app for ringtone creation and edition. In addition to being able to edit our own tracks, it has a wide selection of sounds we can also use. After you are done with your masterpiece, you can download it and use it as your ringtone.
Apps to Win Money
Now that you have a selection of new apps to help you customize your phone, we can move on to a couple of apps to win money, cash prices, and even pay your mortgage!
Possibly the most popular app to win money is Lucky Day. It is specially designed for those who want to make easy money from their mobile phones and tablets. It offers free scratchers, draws, and lottery—giving everyone the chance to earn real money.
Although Lucky Day is a pretty cool app, it is not the only app out there which allows you to win money!
Lucky Day Alternative Apps
Below, we will share three alternative apps you can download:
Big Time Cash
Big Time Cash is one of the best ways to earn money by playing free games and is only available for the Android platform. All you need to do is play any of the games available and collect at least one ticket to participate in the many cash prize draws.
Mobee
The Mobee app allows you to earn rewards by giving feedback on the things you love to do (or buy). It is a stylish app with a beautifully designed interface. Plus, it offers a different experience compared to other money-making software.
Givling
Givling is a free trivia game with weekly money and crowdfunded prizes. It is best known for paying for student loans and mortgages of up to $50,000. It is available to play on Android and iOS devices, and you can access it anytime, anywhere worldwide.
Nonetheless, note that the Givling app can only be played if you are 18 years or older.