Earning money while using apps is something that we all need to do in times like this, but are there apps similar to Qriket that you can actually trust?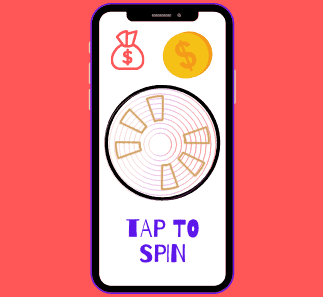 If you play games to earn money, there is a chance that you get sick of playing the same game over and over again. If that's you, you should know that there are other options out there.
Some apps are scams, so you have to be careful which ones you use. In general, do not give your banking information to any app. Instead, opt for apps that go through PayPal, offer gift cards, or send checks.
7 Games Like Qriket To Earn Money
While Qriket is a great app, the games can get a bit boring after a while. We looked through the app store to find Qriket apps for android and Qriket alternatives for everyone. On top of actually playing them, we looked at user reviews to see how easy they were to use, what the cash-out process was like, and whether or not anyone got scammed by the apps. This is what we found:
1 – appGreedy
Earn money by watching videos, playing games, and trying new apps
Extremely easy to use
Withdraw through PayPal, Western Union, Bitcoin, and Gift Cards
Answer surveys, test services, and complete free trials and provide feedback
For the widest variety of things you can do on your phone to earn money, appGreedy is the clear winner. Whether you want to watch videos and play games or you want to complete surveys and trials, you can do that through this app. The rewards aren't large, but you can cash out starting at just $3. You can also earn rewards as an affiliate.
Even better, appGreedy is a multilingual app so if you speak more than one language, you will have more opportunities. Please note that you do need to have an active email address to use this app.
Warnings: Look into the task to see if it is worth it- some have a better ROI than others.
2 – Brain Battle
Fun games to play
Enter a daily drawing for money
Payout through PayPal
Free to use on Android and iOS
Use Facebook to sign up and compete against friends
Brain Battle is a great way to earn money if you like to play games. All you need to do is play games and receive tickets. The more tickets you have, the more entries you get into a daily drawing. Your chances of winning are directly proportional to how many people are using the app. There are special drawings for grand prizes all the time and if you aren't interested in a specific prize, you can save your tickets.
Warnings: You won't always win- you are taking a gamble.
3 – Dice Roll
Free to use
50/50 drawing style game
Cash out using PayPal
Extremely addictive
Quick withdrawals
If you aren't into trivia, it can be hard to find games to download. Dice Roll is an easy to learn game that requires skills, a bit of luck, and time. All you need to do is pick whether the next dice roll will be higher or lower than the previous one. You pick "Hi" or "Lo" and move up in the rankings. If you win, you will get rewards. Over time, those rewards add up and you can request a payout at 2,000 points.
Warnings: This app only uses PayPal to withdraw the money.
4 – Make Money – Earn Cash
Occasional boosts to earn money faster (typically in the form of videos)
Read the instructions, follow them, earn money
Withdraw to your PayPal account
Log on every day for bonuses
Make Money – Earn Cash is a great way to earn money just by using your smartphone or tablet. Download the app and then read the instructions to start earning. It is important to regularly check the instructions as they sometimes change. Sometimes you will play games, sometimes you will have to read something, and you can get special opportunities to earn even more.
Warnings: If you don't want to complete the "opportunities," you may have to wait to get more choices.
5 – Mobee
Earn rewards by giving feedback
Easy to use application
Complete "missions" to earn even more money
As you go, you will earn more
If you have a lot of time on your hands, Mobee is a great way to earn money using your phone. All you need to do is earn rewards by giving feedback to things that you already do. This app feels more upscale than others, and eventually, you will make money.
All you need to do is choose a business and start completing missions. It can be a simple question about whether you were asked if you needed help when you were at Target or if the waiter refilled your drinks at Applebees. To start, you will be asked simple questions and earn a small amount of money, but as you become a more trusted reviewer, you will earn more.
Warnings: You will have to go out to locations to make money; it can take some time to build up a reputation where you make money.
6 – Quiz Rewards
Answer trivia questions to earn rewards
Choose from 16 different categories (movies, sports, general knowledge, history, etc.)
To win, you need to get the most points when the round ends
There are a few winners per round
If you are a trivia savant, Quiz Rewards is a fine app to download. This is an app where you take free quizzes and redeem the rewards you earn for gift cards. There is a nice selection of prizes, including Google Play Store gift cards, Amazon gift cards, and gift cards from retailers. Every day, there are a few contests so you don't have to worry about being available at a specific time every day.
Warnings: These trivia questions can get very difficult- and some users have reported a few wrong answers.
7 – UpCash
Earn gift cards or real money
Play new games, test apps, or watch videos
No limit to how much money you cna earn
Great bonuses if you refer friends and family
UpCash is a fantastic app where you can carry out a number of tasks to win gift cards or money. There are many options here – including answering surveys, playing games, watching videos, and completing other tasks. Each task has an assigned amount of money that you can earn. As you use the app, you earn more money.
One of the best things you can do is get friends and family to join because you get a HUGE lifetime bonus.
Warnings: Make sure to read how much you will get before you agree to a task.
With any app where you earn money just by using your phone, you want to do some research beforehand. We've done quite a bit here, but you want to check the latest comments just to make sure everything is still accurate. Even more importantly, make sure that money you earn is worth the time you spend on the task, game, survey, or video. Not all tasks are worth your time!