One of the best new apps is Yik Yak, and given it's exponential growth in the past 6 months, my guess is you've at least heard about it from your friends or at school.
The app is a mixture of short phrases like Twitter, a community message board or local forum in your area, and a late teen early twenty's sounding board. A quick way to gain popularity in the app and get a ton of Yakarma is to post funny Yik Yaks that get you a ton of good thumbs up.
That, and being active upvoting or downvoting different Yaks. It can be difficult to come up with funny and creative Yaks if you aren't very original or just are at a loss for words. That's where I hope to help you with some advice below on coming up with unique Yaks of your own and the top 50 Yaks of 2014.
How To Create Good Yaks
First, I want to give some tips on creating good Yaks, tricks that will keep you from posting tons of messages only to get down voted and not gain tons of Yakarma.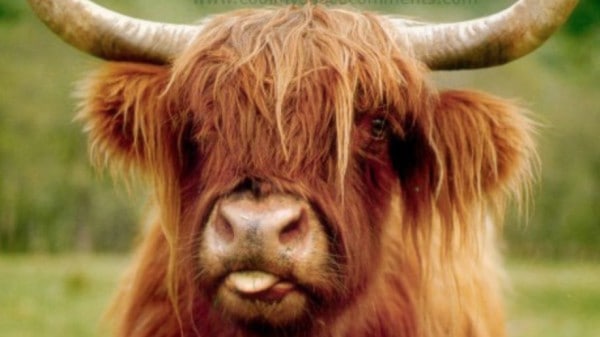 Concise: The first and primary goal is to come up with a concise message. You're limited to 200 words, compared to the 140 words for Twitter so a bit more. However, you can't write out a full story or go on and on about your bad day. Make sure it's to the point. Ideally, not more than 2 sentences. If you're having trouble fitting the Yak into 200 words, try to take out words that don't add a lot to the meaning or combine words.
Funny: When looking below, you will notice that the vast majority of the best Yaks are on the funny side. Most people use the site to share funny instances that happened to them or funny ideas. This isn't somewhere that philosophical quotes or career counseling will get a bunch of up votes.
Not Offensive: Another good strategy is to stay away from the offensive Yaks and to abstain from cursing in your posts. Often times, these will be down voted until they are deleted. If you get a total of -4 votes then your post will be deleted from the system and no one will see it.
Topical: Make sure your Yaks are appropriate and topical for the circle that you're in. If you're at a University, a post will be more popular if it's about the university. The same goes for whatever city you're in. People will respond more if you Yak about NYC, LA, Chicago, Houston, etc. if you are in those cities as opposed to somewhere else.
75 Best Yik Yaks Ever
The wait is over, let's get into the best and funniest Yik Yaks of all time. These were compiled from a variety of sources, mostly from hours of browsing around the app and finding quotes and messages that I liked. Let me know in the comments if you see any other Yak that should make the list. Also, if you would like more information on how to use Yik Yak, head over to this article. And look over here if you'd like to know a little bit more about making Yik Yak work for you.
I'll only need a 413.7% on my next exam to get an A in the class!
Why did I do that? A novel by me, with special guest appearances by several adult beverages.
I accidentally wore a red shirt and Khakis at Target today. Long story short, I think I've been promoted to assistant manager.
When you take a 10 minutes study break and it accidentally lasts the entire year.
Chinese takeout: $10.55. Gas to get there and back: $4.14. Getting home and realizing they forgot one of your containers: Riceless.
Whoever smelt it dealt it. So that beer is yours officer
How many sorority girls does it take to change a lightbulb? 1 to change it, 2 to take pictures, and 45 to make shirts of the event.
Huge turn on. When people smell good and are hot. Sometimes spicy. Wrapped in tinfoil. Are actually burritos.
I overslept and didn't get to go to the gym. That's three years in a row now. I'll try again tomorrow.
Don't worry laundry, nobody does me either.
You either black out a hero or drink long enough to see yourself become the villain.
When I die, I want my group project members to lower me into my grave so they can let me down one last time.
College has really shown me that you don't need fun to have alcohol.
When life's got you down, just think of the kid who was cut from the basketball team in Airbud to make room for a Golden Retriever.
We're on featured! Please keep it classy to make sure people don't think we're a bunch of Blue Devils.
Ihop is now open!
Tip: if you want your roommate to go away just say the past weekend you visited your brother in Dallas and feel feverish.
Just saw some chick almost fall down trying to take a selfie with her Starbucks.
To the person who copied me on my exam earlier: we failed.
I miss making straight As in 5th grade.
The pH of blood is about 7.4 so we're technically all pretty basic.
This school should have nap rooms
Don't try to understand women, women understand women and they hate each other.
The weirdest thing about going home for break is not wearing shoes in the shower.
That awkward moment when you're in the bathroom stall and you make eye contact with the person checking to see if the stall is empty.
I tried to FaceTime the police last night.
My GPA: Help, I've fallen and I can't get up!
I hate when my phone says "searching" but when it does, I hold it to my heart and whisper "me too phone, me too."
Why does school have to start so early?
The fact that we traded last years Seniors for this years Freshman is the worst.
Hurricanes are like women. They enter your life suddenly and strong and leave with your LAWN FURNITURE THAT WE BOUGHT TOGETHER.
Every time someone laughs at a funny yak, a sorority girl gets her wings…with a side of ranch.
When hulk goes on a vicious rampage and destroys everything in sight, he's "incredible" but when I do it, I'm an alcoholic.
Why do old people drive so slow, they barely have any time left. I'm like GO, you're dying.
I check Yik Yak more than Twitter.
It took me 20 years to figure out that the alphabet song is actually Twinkle Twinkle Little Star.
20% chance of rain tonight, 100% change of rain boots all day.
Life is too short to eject a USB safely.
I hate when a professor gets a sub instead of canceling class.
Taking two hours to respond to every text doesn't make you seem cool and busy. It's just annoying.
Sorority girls travel in odd numbered packs because they can't even.
500 upvotes and I'll shave my beard.
The drinking age should really be 18 years old.
Shut up liver, you're fine.
Ingles is like a 3rd world country compared to Publix.
Why would I pay for the zoo when I can go to Walmart for free?
After last night, I'm going to start wearing a Life Alert when I drink.
Never let the printer know you're in a hurry, they smell fear.
One day I want to be as fearless as a campus squirrel.
Day number 3: roommate still hasn't noticed that I switched his conditioner with mayonnaise.
You lost your cell phone and it's on silent? That's too bad. If you liked it, you should have put it on ring.
That awkward moment when you find your girlfriend on Tinder.
I'm a lot nicer than my "walking to class" face. I promise.
When a bald person starts to wash their face, how high up do they go?
The chickpea is very clever, it's the only bird that disguises itself as a vegetable to evade predators.
1 in every 7 lions is a vegan.
I had a project due on October 1st. Today I found out there is no September 31st.
"I wish I checked myself" – Guy who wrecked himself.
Dogs should live forever.
Started off the year with a goal to loose 5 pounds. Only 15 more to go.
If diamonds are a girls best friend, does that mean she's going to sleep with them too?
I got gas for $1.08 today, too bad it was from Taco Bell.
My teacher assigned a ten thousand word essay today. Some dude in the back got up and said "I don't even know ten thousand words" and left the room.
I wonder what other options Chick-fil-a had for a mascot before choosing an illiterate cow literally begging for it's life.
I made a graph of my past relationships. It has an ex axis and a why axis.
Next time my girlfriend and I are arguing, I'm going to do the crying and see how she likes it.
We don't need an Obama sticker on your Prius. We already know.
I wish 15 minutes could save me 15% or more on this test.
If you spill hot tea on yourself, call it T-Pain.
Do they elect presidents in Canada or do they just pick the moose with the strongest antlers?
Bottle of wine, entire grocery store chicken, and Netflix. Maximum single life level achieved.
Adam and Eve were the first people to agree to the Apple Terms and Conditions without reading them first.
I'm ready to go back to college now.
Got a feeling this is going to get out of control.
Went to get a book…Walked into a faculty meeting about Yik Yak.
That wraps up the funniest Yik Yaks of all time. Of course, the app is relatively new so there will be more to come as more people use it and the user base continues to grow.
It's exciting to look forward to some of the best Yaks to come. Leave a comment below with your favorite Yak so that we can all laugh a bit with you. Remember to keep it PG (No explicit Yaks).
The biggest advice that I have is to follow the image above and "ride the Yak" as much as possible. The more you use Yik Yak, the better you will be at coming up with funny Yik Yaks.
Tips For Great Yik Yaks
Now, let's get into some of the best tips you'll receive that will help you compose some of the best yaks and help you gain popularity as one of the top Yik Yak users in your area. If you have different ideas or tips, please leave them below with what has worked for you to create the very best yaks.
Be yourself and remember that people connect with others that are real to themselves. This is key to connect with your potential audience, aka the other Yik Yak users within your area. That's one of the primary reasons many of the popular politicians are where they are, that helps leaders lead and story tellers connect with their readers.
Keep on Yaking is a great way to get a gist of what works well and what doesn't work very well. If you constantly are on Yik Yak and you're always checking to see what is going on you will get a sense for what people like, what they upvote and what gets down voted. Also, check out the peek feature to see what is popular around your area of among similar cities or colleges. This will again give you a sense of what will work the best and what you can focus on going forward.
Be Funny and people will upvote your yak. Now I know what you're thinking, you may not be the funniest person out there but that shouldn't necessarily stop you from posting funny yaks. All you have to do is ask a funny friend, watch some stand up comedy, a funny TV show, or read some funny one liners on the web. It's easy to surround yourself with humorous people and content and it will definitely rub off on you and you'll notice that you'll be a bit funnier. When all else fails, try to take a quote or saying from someone who is funny and alter it slightly to make it your own.
Capitalize on trends throughout your community or college with a focus on current events, political happenings, sports, or entertainment. If you are relevant to things that are currently happening in your community then you will be able to connect with the other people on Yik Yak that much better. For instance, if finals are coming up, it is timely to write a yak about exams, likewise during spring break, etc. Try to think of what you'd like to hear about, what interests you right now and write about that.
It's all about building the community and getting the most out of enjoying your time using the app. Also, make sure you down vote offensive Yaks. No one wants it to turn into a bullying match.