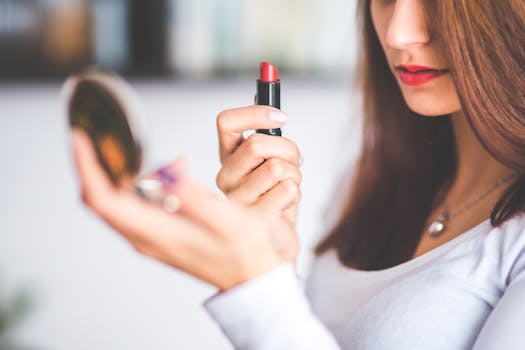 Makeup is a big part of a lot of people's lives. It can change your face, hide certain features and transform you into something very different. Even though makeup can stain, we still love it! Makeup apps are everywhere, some put makeup on your gorgeous selfies, others are just fun little games you can play. We present to you 6 free top apps for Makeup addicts.
1. YouCam Makeup (Selfie Makeover)
Selfies are everywhere and look like they're here to stay for a long time. As well as using apps, there are programs that can make your selfies look professional and sleek.
If you're just focused on apps, then YouCam Makeup is the app for you.
YouCam describes itself as the top selfie makeup cam. With this app, you're able to makeover yourself in real time. You can choose things such as a lip color with plenty of different shades which range from matte to a high gloss. The lip color will also look pretty realistic.
You can add eyeshadows from a large range of different palettes and choose where each color goes, as well as different eye liner designs and mascara, which includes the color and thickness as well as general shape. You can also change your eye color to switch things up.
If you're feeling a bit more fun, you can add face paint, such as little cat whiskers and a nose.
You can also add accessories, such as glasses, earrings, necklaces and hair accessories all with different styles if you want to have a little fun.
If you want more of a general look rather heading for the specifics, you can go to Looks which will give you a large range of options of different makeup styles.
2. You Makeup Photo Editor
This is a makeup camera with art filters that can add makeup or create silly selfies. You can add different shades of foundation, blush and lipstick quite quickly and efficiently.
This app also has male makeup unlike a lot of makeup apps.
If you want a look that's a little more out there, you can add face paint which can give you bold, dramatic eyes and bright lipstick.
You can also try this app with your friend, you can put makeup on both of you rather than having to take single turns. So if you want to play around with it with your bestie, or perfect a friend selfie – you can!
You can add artistic filters to the photo to give it a nice finish so that it's Instagram worthy. The app has looks that are perfect for an everyday photo or for something a little more extravagant.
You can also customize your brow shape with different colors and arches to get the perfect brow for your selfie.
This app also lets you play around with accessories, ranging from cute little whiskers, a fun mustache or even kitty ears.
3. Makeup Salon
Makeup Salon isn't for applying makeup to a photo, but just a little game to kill the time and mess around with fun colors that you may not try on yourself. It allows you to take up the position of a makeup artist.
You can apply whatever makeup you want to your model in the game. You can combine different jewelery, colors and jewels in order to come up with a great look.
The app offers you a number of different makeup ideas that you can try on your models or even bring into real life. You can play with everything at the Makeup Salon. You'll be given a model without any makeup or jewelery and then make them up the way you want to.
4. MakeupPlus (Makeup Camera)
MakeupPlus describes itself as the perfect camera for adding makeup to your photos and given them that extra something. You have access to makeup filters which give you a different look everytime you swipe.
You can also implement that all important contour. The contour tool offers you a number of places to put the contour depending on your face shape.
The Power of Makeup is another feature that you can access on this app. The concept was thought of by Nikkietutorials. It covers half your face in makeup and leaves the other half bare so you can see how much makeup can transform your face as well as appreciating your bare, natural face at the same time.
You can also try on makeup looks that have been created by celebrity makeup artists in order to get the best look possible.
MakeupPlus gives you the opportunity to communicate with the beauty community in order to share tips and tricks that other people have found useful.
5. Princess Makeup Salon
Princess Makeup Salon is a game for people who adore playing with makeup without having to apply it or wipe it off afterwards.
You're able to go through fun little steps in order to get the princess ready. You can play with her at the facial spa before the party. This allows you to wash her hair, get rid of her spots and give her face a good cleanse. You can also put a facial mask on her and wash it off after the job is done.
You can put your finished princess in different settings after you've finished giving her a makeover.
There is a varied range of lip colors that you can apply to your model, as well as eye colors which will change the look up a little more.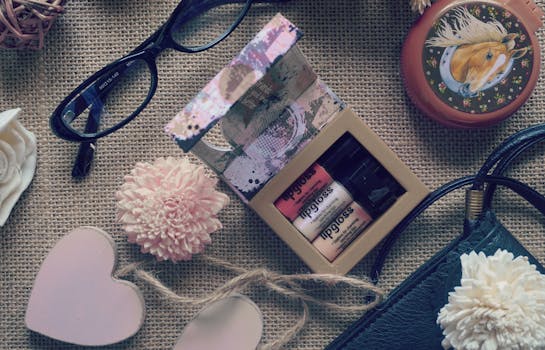 6. InstaBeauty (Makeup Selfie Cam)
Selfies are an all important feature of these apps that add makeup. To get a great selfie, you'll probably need a fantastic camera. If you have an iPhone, make sure you know how to use your camera in order to get the best result.
InstaBeauty describes itself as a great makeup photo editor. Its result is probably something you'd love to put on Instagram once you're finished with it.
You can tap the photo you want to edit and it'll do a quick retouch in order to make it a little better. There are quick choices to give you desired results. For example, you can choose quickly from:
Celebrity Makeup
Evening Makeup
Cat Eye Makeup
Prom Makeup
The app will rid of any blemishes or spots and enhance where you face naturally contours. Such as your jawline, your nose and your cheekbones.
You can edit your actual face. Such as slimming it down, giving yourself bigger eyes, removing eyebags and lifting your nose. You can also slim your nose and make you eyes appear brighter. There are great features that let you brighten your face, change the tone of your skin and remove any blemishes that you don't want to see in the photo. The app allows you to soften your skin to make it look more supple. You're also able to brighten your teeth if you're giving the camera a big, happy smile. Once more, the camera can also adjust your body. You can alter it slightly to make you appear taller or a little slimmer.
You can edit your photo once you've altered a few things. Such as, being able to choose a filter and play around with collages. The app also allows you to make your photo seem more high resolution to give it a better quality. You're also able to edit the photo in standard ways, such as cropping, rotating and flipping it.
Calling All Makeup Lovers
Makeup, makeup, makeup. These top free makeup apps give you everything you need to satisfy your love for makeup in the virtual world. Play around with fun makeup games, or apply a bright lip and bold eyeliner without having to pull out the brushes. Post your finished picture on Instagram and savour that you achieved that look in a few minutes.