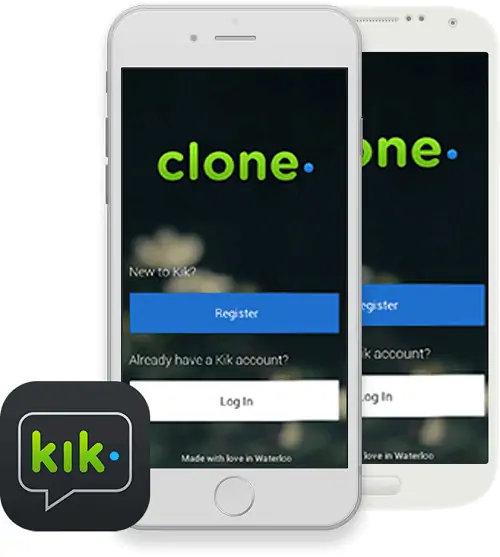 Just about everyone knows how to code a little bit of something, and if we don't, there are plenty of helpful Web sites with all the information we need to learn. It has become increasingly popular in the last few years to modify an app you use regularly in ways that customize its appearance or tweak its features to your very personal preferences. It has become mainstream.
As popular as Kik Messenger is, we can expect a lot of its biggest fans to take the time to create some modded versions of the app which is why modded kik apps have become popular. Read on for more on what a Kik Mod is and the 5 Best Kik Mods Of 2020.
Kik Messenger is an incredibly popular chat app that works a lot like the text messaging feature on your smartphone or tablet with one big exception. Kik Messenger applies no limits to how many text, pic, or video messages you send. It is absolutely free to download and use on Android or iOS. This is great for those of us with mobile plans that limit the number of free texts we can send and receive each month, or that only give free texting to friends within the same mobile carrier.
And it's not just that text messaging is free with Kik Messenger. It is also more responsive, giving us more choices in chat that just about any other social app.
You can chat with a friend or in a group of friends. Meet new friends in chat groups or by finding their posts on social apps like Facebook, Instagram, and Twitter or by sharing your own profile there with one click. Kik profiles are easy to work with too!
Go to the Bot Shop and pick a chat or game bot to spend some time playing Tic Tac Toe, taking a quiz, or catching up on the latest trends. Send an instant pic or video in your text, express your feelings or opinion by adding something from Kik's Smiley Shop, Sticker Shop, or GIF gallery to a message. Plus, you can use Kik Messenger on the most popular mobile platforms or at home online or your PC or Mac.
What Is a Modded Kik?
A modded Kik is an unauthorized versions of Kik Messenger that has been changed in some way. It is not a change to your Kik Messenger app but a 'new' app that you install, often alongside the "real" Kik Messenger on your smartphone or tablet. A modded Kik uses the Kik Messenger network to send and receive its messages and you use the same username that you registered when signing up on the original app.
Because it is a stand-alone version of Kik Messenger and not a modification that you install into your authorized Kik app, some mod fans have several modded versions of Kik on a device. You can keep and use more than one of these at a time; however, each time you change from one modded app to another (or back to the real Kik Messenger), you lose all your message history.
Why Would Someone Want a Modded Kik?
The most common modifications made by the various Kik mod apps are changes to the graphics interface. These affect the backgrounds, fonts, colors, and other visual aspects of the keyboard, chat stream, profiles, and more. Along with the .apk file for a modded Kik app, there are often additional downloads for more backgrounds and commands on that particular mod.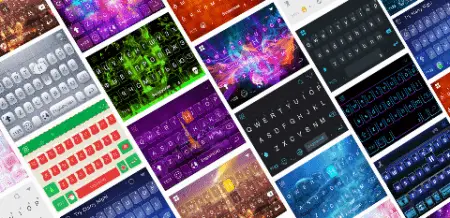 When it comes to interactive features in the mods, the most widespread feature appears to be interfering with the read receipt.
On your original Kik Messenger, almost immediately upon sending a message you see an "S" in the read receipt letting you know the text has successfully gone from your device to the Kik Messenger servers. As the message goes from Kik's servers to the intended recipient's device, a "D" appears, first in a light shade of grey then darkening to a solid "D" when the message hits your friend's smartphone. The read receipt changes again (to an "R") when the message is read.
For most of us, it is nice to know when a message you send to a friend has reached their device and been read. Some people, however, do not want us to know if they have received or read our message. They can use options in a modded Kik to turn off these notifications. When you kik a friend using a modded Kik, the read receipt on your end turns to "S" status and never changes. This is a pretty standard feature in the modded apps, and appears to be rather popular.
Another feature on a lot of Kik mods is the fake camera tool. This makes a photo you share from your gallery — maybe one taken weeks or years ago — look like one that was just taken in the app.
It is totally fine to send a good pic taken two days ago because you are having an especially awful bad-hair day today, but some people use 'fake camera' to pretend to be someone else. Almost everyone using Kik Messenger knows about these fake camera tools and apps.
That's why more and more people will insist on a pic with the subject holding a sign with today's date written on it or of the person doing something unusual upon request to make sure it is a real, live, just-taken photo. This is especially the case when the photo is sent as reassurance that someone is who he or she claims to be when we are chatting with a brand new Kik friend.
Several modded Kiks also make all smileys (emoticons, emoji) available to you, including those smileys that are available for purchase (with Kik Points) in the Kik Messenger Smiley Shop. Other mods don't open up the Smiley Shop packs but let you get thousands of Kik Points to buy them.
What Are the Best Kik Mods?
Look for the most popular Kik mods on the Internet or in an app provided by .apk file sites. There, you will find numerous .apk files for Kik mods, but it goes much easier if you know the name of what you're looking for because the keywords "kik mod" do not always turn up the desired results.
It is no easier to learn much about what each modded version offers. Sometimes your best bet there is a YouTube video search using the terms "kik mod" or "modded kik" as keywords.
You might find it goes better to begin your search with a name of the most popular Kik mods. The five most popular Kik mods as of this writing appear to be:
Other trending mods are evil kik, muff kik, K+, BH kik, and crykik. You can find the .apk files for these and other modded kiks at repositories like Dropbox, Android-apk, and Aptoide.
Another way to find out what Kik mods are popular with your friends is to watch the read receipt on their messages. If you notice it stays at "S" on all of a friend's messages, yet they respond to your texts, chances are good they are using a modded Kik. Just ask them which one it is, what it does, and where to find it.
Are Modded Kik Apps Safe?
A "modded Kik" is an unauthorized version of Kik Messenger and therefore, being unauthorized, is not necessarily safe or healthy for your device. Modifying the Kik Messenger app (or any app, for that matter) is a violation of the app's Terms of Service (TOS). You may not be able to use some of the app's features when you modify it, and the developer team at Kik Messenger will not provide any kind of technical support for a modified app.
This is not saying that the person who developed the mod is a bad programmer or has bad intentions just that they are not associated with Kik Messenger and their modifications have not been verified or authorized by Kik Interactive.
Another risk that comes with downloading a modded Kik app is that in order to install it on your device, you have to change the security setting to allow installation of files from "unknown sources." This means the developer and distributor of the software is not recognized by the manufacturer of your device or the Android OS as a reliable contributor.
You may open yourself up to viruses that can hang up your device or to hackers that can access personal information including your Internet Protocol (IP) address, which can be traced directly back to the computer or mobile device you are using.
It is your personal responsibility to be aware of these risks before modifying the Kik Messenger app and to make sure that any app mod you use is secure and that it will not disable or cause harm to both the app and the device you are using.
If you are going to proceed with a download of a modified kik app be sure to have a strong, well-recognized antivirus/malware utility on your smartphone or tablet before taking the first step in that direction. And, when you are done installing this one modded app, go back into your security settings and uncheck the "unknown sources" box.
The developers behind the authorized version of Kik Messenger have given great attention to safety and privacy concerns. When you use a modded Kik, you are taking the responsibility for all that on yourself. Make sure to follow the steps outlined above and to use your common sense if you decide to install one of the 5 Best Kik Mods Of 2020.