Are you on Tinder or an app like Tinder? Because it seems like pretty much everyone who holds the noble title "single" (and a fair amount of people who are not single) are on Tinder. As I write this article right this minute, my MeMaw is watching The Steve Harvey Show and you know what they're talking about? TINDER. Man, if even Steve Harvey knows what Tinder is, you gotta feel like a chump if you're still in the dark about it. Just a couple weeks ago, my friend announced on Facebook she was "in a relationship" and when I called to ask how they met, where else? TINDER. The classic girl meets boy virtually on Tinder, stalks his Instagram, and eventually becomes his girlfriend on Facebook. Still haven't met after six months, but there's no right or wrong here. Only swipe right… or left. Happily ever after, we're talking here, folks. Everyone is on Tinder.
So snark aside, yeah, Tinder is wildly popular and widely used, with reportedly over 80 million users at the beginning of 2023. But what else is out there? I mean, let's be real, Tinder has, on some level, become reduced to a game. Heck, we write entire articles about the silly stuff you see on Tinder. So what are the alternatives? Turns out, there is a plethora of options for those looking for everything from love to a roll in the hay to a friend. Here's Appamatix's 5 Best Apps Like Tinder & Tinder Alternatives.
She looked so cute with her sixteen cats that I just had to swipe right, but when she messaged me first quoting Monty Python, I knew it was Tinder love. Maybe on the first date we'll knit the blanket we'll make love under. — This Book is Not FOR SALE, Jarod Kintz
5 Best Apps Like Tinder & Tinder Alternatives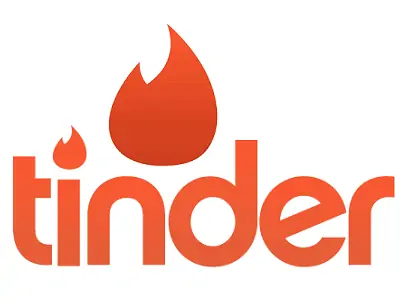 Let's first talk about the latest from Tinder. After all, there's a reason it is so widely used. Tinder was launched in 2012 and what a roller coaster it's been on in these past four years. The first two years, the Tinder van was a rockin' and everyone was a knockin'. But 2014 brought some harassment and discrimination charges within the higher ups with the company. 2015 looks to have been a good year for Tinder. Tinder introduced new features such as the Super Like. To the concerned health community, this year Tinder has answered the call to a bit of responsibility by having a health safety page featured on their website (and within the app, although there it is reportedly difficult to navigate the way to said page) which gives users information and locations where users can receive testing for sexually transmitted diseases. I, for one, am happy to see Tinder step up and be a part of the conversation on health and hope they will continue and go one step further and become a participating member in the conversations happening on consent.
To download Tinder for iOS, click here. To download Tinder for Android, click here.
Now, let's move on to those Tinder alternatives. After all, that's why you're here. And my guess is you have probably just scrolled to what looks like the list anyways, so you're not even reading this. So I should type something really funny or snarky right here so you have to read this part. <Insert wit here>. There. Now onto what we deem the 5 Best Apps Like Tinder.
OK Cupid
Okay okay okay. It's on the list, but not really. Cut me some slack. I pretty much have to mention OK Cupid. It's too big a part of the digital dating field not to receive at least a passing mention. Take it or leave it. For those who don't have experience with OK Cupid, here's the deal: it's one of the best (and most used) dating sites and by extension apps out there. So many users from all over the world! The one thing that might be considered the most unique pro and con of OK Cupid is the endless questions, but we're all a little narcissistic, aren't we? Who doesn't enjoy wasting time answering weird questions about themselves. Not looking for your soul mate? Ok Cupid has a feature called Quick Match that allows you to swipe thru people nearby, if you're looking for a new friend without the attachment strings. If you both "like" each other, it lets you know. Even if you don't both "like" each other, you can still initiate conversation. Tinder doesn't give you that freedom. It should be noted that a lot of OK Cupid's more attractive features are with a paid subscription.
To download OK Cupid for your device, click here.
Okay, that was a freebie. Here's the actual five. Because we really hope to introduce y'all to an app you might not have heard of or considered.
Happn
The France based app Happn (come on, it's French! Aren't they, like, the best at l'amour. Pepe Le Pew and all?) made news very recently by releasing numbers of a huge uptick (43 %!) in new subscribers during the most recent blizzard (#Jonas) that hit the United States's east coast. (You know, they probably missed a big opportunity to advertise themselves as a service to find warm bodies to bundle up to in the winter.) Anywho, Happn happens to boast 10 million users all over the world, ten percent of whom are located in the U.S. Happn is different because it puts you in contact with people near you. Like, just skipped past them on the street. In which case, why are you skipping. Stop skipping. No wonder no one loves you. Nah, I'm just joshin'! Skip to your heart's content. The drawback to Happn is the numbers game, although, the user-base is growing pretty rapidly. All we need is another blizzard. Until then, this app is best for big city folk. That is our official Happn stance.
You can download Happn here.
Hinge
Hinge hinges on familiarity. Hinge touts that it's the "anti-Tinder." (Not, please note, the "auntie tinder," which would lead to some awkward family reunions). Whereas Tinder allows you to meet up with pretty much anyone with a Facebook account, Hinger narrows the focus considerably: taking your Facebook friends and limiting your contacts within the app to friends, friends of friends, and one more degree of friends removed. The thinking is you're less likely to end up chatting with creepers in the app. You can automatically know more about a possible match because you can just ask your friends. Bonus!: Hinge is attached to Facebook so if someone is being skeevy and is already "in a relationship" Hinge will let you know! The drawback is your sphere isn't exactly radically widened. But the one you've been looking for may very well have been there all along.
To download Hinge, click here.
Plenty of Fish
Grandma always said there were plenty of fish in the ocean. And considering Plenty of Fish boasts in the ballpark of 70 million users, you best start swimming! And unlike many other dating apps, Plenty of Fish is really actually free. The interface is not much to look at but you can't always judge an app by its interface. Actually, you can. It's not terrible, I'm just saying, it's not as sleek as some other dating apps. But a lot of women don't dig Plenty of Fish because there are a lot of jerks (read trolls) out there. Still may be worth a try. Maybe a quick dip just to see all the fish.
Click here to get Plenty of Fish for iOS. For Android, click here.
Coffee Meets Bagel
Coffee Meets Bagel, unlike Plenty of Fish and Tinder, can boasts more women users than men. They also boast putting quality before quantity. You get one match per day and can accept or pass. If you both accept, let the games begin! So, there's no just mindlessly swiping, which is some of the draw to Tinder. But there are in app purchases to allow you more matches. The app was started by three sisters, so it does have a woman's touch that resonates with other women. If you're looking for a bit slower pace, Coffee Meets Bagel might just be the app for you.
Click here to get Coffee Meets Bagel.
Bumble
If you're a lady and you dig the Tinder style and Coffee Meets Bagel does not seem your speed, definitely check out Bumble. It really is Tinder for ladies. With Bumble, it is up to the lady to initiate a chat. This is great news for women who want to take control of their virtual dating lives and it's also good news for dudes who may be too shy (or jaded from Tinder) to make the first move. An app designed by women for women. Nobody loses when this is the game. Also, thank you Bumble for choosing another color scheme; why are so many dating apps blue-themed?
Get Bumble here.
We just have to mention these other dating apps because why just feature five. If you are über into Disney, check out Mouse Mingle. If you are über into beards (like facial hair, come on!), check out Bristlr. If you are über into bacon, check out Sizzl, released for iOS by none other than Oscar Meyer. Enjoy assigning letter grades to people's profiles? Check out The Grade.
Hopefully you've found a dating app that will fit your needs. What about y'all? What are some dating apps that you have had some success with (or some that have been total duds)? Share in the comments your Tinder alternative experience. Who knows, you may meet someone in the comments.