Note: This article has been updated as of May 5th, 2016. It was originally published on March 1st, 2015. Enjoy!
What happens when practically every phone has a built in camera and often times two? What happens when we're constantly connected to WiFi or the cellular network? We get some pretty great selfies to share with the world. Now, a lot of (older) people tend to look down on selfies, seeing it as a sign of being self-absorbed.
But really, selfies can also be a sign of self-reliance: you're going out there and doing awesome things alone, because you don't always have to be in a group to be at your best, and you want to record or share the memory.
And selfies have become so common that it's not enough just to have a picture of yourself anymore. A lot of people like to add some quote to some up the experience, or maybe poke fun at what's going on. It's totally it's own kind of humor, and like any other kind of humor, is something that needs to be developed.
I've compiled a list of the very best selfie quotes that range from funny to romantic. I hope you find as much fun reading through this list as I had making it.
Before we get into the selfie captions I will go through a few tips and tricks on how to make your own caption worth remembering. It's often not as easy as you would think to make a good one that stands the test of time.
"Every book is a quotation; and every house is a quotation out of all forests, and mines, and stone quarries; and every man is a quotation from all his ancestors." Ralph Waldo Emerson
Tips For Good Selfie Quotes
You may not be incredibly creative but with a little work and effort you can become great at creating your very own captions for your photos. It takes a little bit of time and effort to get the hang of it, but eventually you will find they come easier and easier.
Here is a list of tips you can use to help you get in the groove of coming up with your own quotes.
1. Make it simple and short, no one likes a super long paragraph to read with a selfie and most social media sites limit the text to less than a normal sentence length. Like I said earlier, selfies already have a stigma of making someone look self-absorbed. You don't want to add on to that by having everybody read a lengthy diatribe about you. Like the old adage goes, "brevity is the soul of wit." And even if you're not trying to be funny, being able to make your case succinctly will make your observations much more poignant. Think of something with less than 10 words ideally.
2. Make sure whatever you write is applicable and relevant to the selfie you took. You can mention something about where you are, the weather, what you're wearing, how you're feeling, etc. Make sure it goes with the photo and goes with the mood of the picture. Don't take a selfie with the sun shining and you smiling and have a sad caption.
3. You can look back at your favorite songs or poems and make use of the phrases in those pieces. It's often a good idea to borrow something from an inspiration figure and modify it to fit your personality. If it is a particularly obscure or poignant quote, consider including an attribution of who said it. You want to do this if it is obscure in order to call more attention to the overlooked thinker your crediting. You want to do this if it is particularly poignant because you don't want your post to become a lightning rod for jerks calling you a poser for trying to pass off someone else's quote as your own.
4. Keep true to yourself and make sure it is something that your friends could see you say if you were actually there. That's really what selfies are good for, sharing the moments your friends weren't there to see. If it's not sincere, it's not the moment that happened.
5. The more interesting your selfie is, the more interested people will be in it. Go out to interesting places, try new things, meet new people, and record yourself doing it. Just be mindful of where you are, and be safe. Don't be so focused on taking your skydiving selfie that you forget to put on your parachute.
6. Take good pictures. A great selfie caption won't redeem a bad photo that is all washed out or blurry. Make sure it's an interesting photo and is of high quality. If you're like me, you're constantly pulling your phone out of your pocket and putting it back, getting fingerprints all over it in the process. Located on the upper ends of the phone, the cameras are normally in a prime place for pinching a phone out of my pocket. Make sure you don't have a lot of fingerprint smudges all over your lenses. Unless you're going for that "misty lens" look that they used every time Captain Kirk fell in love with a different alien woman on the original Star Trek.
When in doubt, try again and again. If you're not great at it, don't just choose the quote that first comes to mind. Try to think of your favorite 3 and bounce them off of your friends to see what they think is the best one. With Kik Login Online you can use your selfie captions on your computer without requiring a mobile app.
327 Best Selfie Captions
Now, let's get into the real reason why you visited this page, to read through some funny captions that will make you laugh out loud. There is a good mixture of types to match your personality or your current mood.
Feel free to use any of the ones below and remember to add your favorite caption to the comments below so we can build an even larger list.
If you got eyes, look at me now
Show anyone and I'll kill you
Real men don't take selfies
Rock stars
Maybe she's born with it
This is my simple suburban life
Being silly with the girls
It's so beautiful when a boy smiles
I'm the girl you've always wanted
Take my selfie and be merry
It's not a phase mom, it's who I am
I just got 30 likes, #selfiepro
We're on our way to do science
I don't know you
The sun will shine someday
This is why we can't have nice things
Hey girl
I do what I want
What do you think of the view?
You're the best
I'll do me
Love your enemies
Fresh out of the shower, no make up
Snapchat me
I changed all my passwords to Incorrect
The soap, pick it up
You going to eat that chair?
Everything I have I gave to you
Life is better when you're laughing
There's a girl out there with love in her eyes and flowers in her hair
Watching today from my bedroom
Ugg life
Fresh prints of Bel-air
Welcome to H town
All you need is love
Strong women rule the world
This is selfie
Funny you mention that, I was just thinking I don't care
I'm not lazy, just relaxed
We all shine on
Mind the gap
Trying clothes on, do you like it?
sweat pants or yoga pants?
Walking to the Tube
I'm a true master
Are these yours?
Don't let your eyes be blinded by her beauty
selfie twins
You're the king, baby I'm your queen
Wishing you a sweet Valentine's day
I'm your best friend
Café racer
Don't hate
The question isn't can you, it's will you?
I was here first
Some things are better in dreams
Best friends forever
New York for life
Sunday fun day
So jealous
Pillow talk with my best friend
Yolo swag
My Snaps never bothered me anyway
I look real good
Waves crash and I'm feeling fine
I say why not?
Know your limits
Now we're screaming jus to see who's louder
Mom's gone wild
Happiness is just a chemical
Where's my money
Wish you were here
Getting my pose on
This could be the beginning
Under construction
College bound
OMG, look at my selfie
I'd rather laugh with the sinners
Morning boys
Text me back or I'll find you
Selfie Sunday
What have I become
Last night was a blur
Miami for life
Raincoats and sailboats
It's a sweatshirt kind of day
I just farted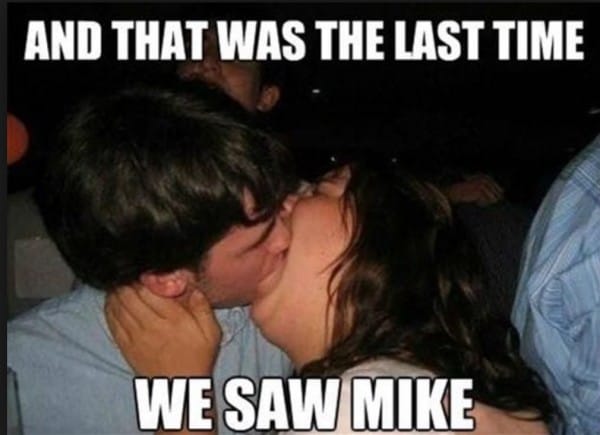 It's silly time
You don't know me
It's funny because it's true
Just got new tops
Snapchat selfie
Does this selfie make me look fat?
I know where you live
Best. Selfie. Ever.
Take me out
Smile, life is beautiful
New Delhi for life
This is my simple selfie life
So, who ate my food?
Sandals and sunshine
Take a ride on my energy
What day is it again?
Duck face fail
I graduated from the university of selfies
I'm so young money
Throwing mad shade
You do you
High school king
My time is now
You're never going to have me
Just hanging with my friends
I never stray far from the sidewalk
Silly me
Too many shots, too many girls
Pumpkin spiced latte
On Wednesdays, I wear pink
Just got out of the shower, oops
Lol, this guy
Don't hold your breath
Never love anyone who treats you like you're ordinary
Why so serious?
Don't tread on me
Do you like this?
Drunk as a skunk
Beach time
These are the days we live for
Love when my bae hugs me like this
But first, let me take a selfie
I'm your worst nightmare
About to head out
Where you from girl?
We were so young and in love
You wrecked me
He's such a good singer, right?
I gave her my heart but she wanted my soul
Excuse me while I kiss the sky
Dollar dollar bills, ya'll
Pool time, come get some
You're missing out
It's a beautiful day
Got my toes in the sand
Don't judge, you don't' know my story
Pizza selfie
Making people unsure about my gender on a daily basis
I was born to stand out
How bad do you want it
Want to see my duck face?
So we meet again
I have no idea what I'm doing
I broke my own heart just by loving you
I want to be stronger
First world problems
Alone at the office
I'm not a hero
This is my town
Welcome to big sky country
You can't judge me
Stay sharp and far from timid
Still the beats bang
I'm your love and life
This is how to be a heartbreaker
Give me some space
Poop
I'm on a date, she isn't very social
All I need is Chipotle
I can be your hero
Is it just me or is it cold outside?
Let it be
This is the most magical pic of your life
I'm so fly right now
Welcome to my tbt
Coffee every minute
The cold never bothered me anyway
Whatever you do, make sure you're happy
You're being you, it's a beautiful thing
Will my husband ever return from war
Beauty is power; a smile is it's sword
My autobiography is this
Throw back Thursday
Ermahgerd!
I'm everything you want but can't have
Gonna go crazy tonight
From Tokyo to LA
what's your state of mind?
Living is easy with your eyes closed
Be yourself, there's no one better
Sunshine and moonshine
Use Champion Energy Promo Code and I'll use yours
Big blue sky
I woke up like this #flawless
Chilling like a villain
I came in like a wrecking ball
Los Angeles for life
Last day of class
Animal selfies are the best selfies
I'm a unicorn
Got my coffee and donut
Goodnight, happy dreams
Let's get lost together
Proof that I can do selfies better than you
Where you from boy?
Houston for life
Sup, girl
Always classy, never trashy, and a little bit sassy
Oh hey there
Do you think this is a game?
What's your WhatsApp?
Girls be like, I love my hair in this pic
Never looked so good
I haven't done this in a while so excuse me
I fart in bed
Emancipate yourselves from mental slavery
Goodnight my bae
Got the bathroom smelling like fish sticks
It's funny because it disappears
Good talk, let's do it again sometime
Takes one to know one
Baby, it's cold outside
Take me out to the ball game
I'm bad but you love it
I'm trending right now
No panties
You have every right to a beautiful life
Funny me
When was the last time I was cute?
Sydney for life
Close your eyes and I'll kiss you
Toronto for life
Does this ugg make me look ugly?
Tumblr life
Surprise!
Poop selfie
Chicago for life
A child is born
Can you tell I'm bored
I don't always finish my jokes
Ladies, please
WARNING: You may fall in love with my face
Chilling like a gangsta
Be who and what you want, period
Check yourself in my mirror
So famous on Instagram
Hottest girl in my city
Dare to differ
Just hanging out with friends
We'll start a fire
Oh so you're a model? Who's your agency, Instagram?
Top of the line
Dime piece
This is how I look taking a selfie
College girls
Smile today
This V neck is as deep as my thoughts
Tap to add caption
Hump day
Sorry, I slept with your brother
This could be the end
Did you fart?
Finals are OVER!!!
You mean I need pants to fly?
You said you'd call
I don't always take selfies
Lives change, remember you can wait for tomorrow to start new
Time for bed, no makeup
Instagram selfie
Finer than a 0.5mm pencil
Kik me
Need an Ark? I Noah guy
I can show you the world
Don't let anyone tell you that you're not strong enough
I don't need your approval to be me
Cinderella never asked for a prince
These curls get the girls
Hi, I love you
Remember to let her into your heart
Got to have sauce
One love, one heart
Welcome to my city
Frisky Friday
But mom, I love him
Time to party, ladies
I wish you were here
Throwback to when I was a nerd
Never gonna break me
can you kick it?
Puts selfie on top of tree because I'm a star
This is my thug life
People are looking at me funny
This is my club
I don't take selfies all the time, just every day
You're always too far from here
Beach life
Long line at Starbucks, first world problems
Girl, look at that body
Silly girls are the best
You'll never understand me
Help, my duck face is stuck
I wish it worked
Don't get between me and my burrito
Funny how a beautiful girl can tell such a sad story
Mind if I comb over?
These are the seasons of emotion
Grandma's getting ready for a rap battle
Smile, it confuses people
This is my strongest game
London for life
Catch a glimpse
I've made a friend
A selfie a day keeps the friends away
Insert funny caption
All you need is pizza
Melbourne for life
I get by with a little help from my friends
This is my school
I'll just stay here forever
This won't last
Do you like my shirt?
Funny caption
When nothing goes right, go left instead
At least my pizza is attracted to me
Am I still cute?
Will you be my date?
Don't stress the could haves
School's out
2016: Snapchat Strikes Back
It's been an exciting little year since we last updated, and the selfie-fueled world is only burning hotter. With thanks owed to Snapchat, we're now puking rainbows, dribbling strawberries, and a dozen other things that have made some wonderful additions to the selfie community. It's only fitting that the captions accompanying them are equally wonderful, and that is exactly what we're going to give you a taste of, here. If you care to use Snapchat online, you can try PC Login Online for more information.
Speaking of tastes, if you haven't used face-swap with your food yet, today, you'd better hop to that. It's getting cold and lonely.
Sending my selfie to NASA, because I'm a star.
That annoying moment when you take a selfie, and your hair looks perfect but your face looks horrific. -_-
Twerking and selfie have just been added to the dictionary. Future and optimism have now been removed.
Let it go? My Snaps have never bothered me anyway.
A fact of life: After Monday and Tuesday, even the calendar says WTF.
I am my best work.
If a redhead works in a bakery, does that make him a ginger bread man?
I need a six month holiday, twice a year.
The only F-word a woman can say that scares me is 'Fine.'
Is I in trouble?
I eat my tacos over a tortilla. That way, when stuff falls out, BOOM, another taco.
Clever_Snapchat_Caption
My diet plan: make all of my best friends cookies; the fatter they get, the thinner I look.
'45 million selfies uploaded?? Maybe I'm getting it wrong. I've spent the past 35 years dying to self.' – Joyce Meyer
I think it's wrong that only one company makes the game Monopoly.
One does not simply "Let it Go."
Buy an iPhone, they said. It comes with a map, they said.
Boys are like purses. Cute, full of crap, and can always be replaced.
Not all girls are made of sugar, spice, and everything nice. Some are made of sarcasm, wine, and everything fine.
Selfie. Ever.
'Just fit in' is not my style. I was born to stand out.
I don't always make sense, but when I do, I don't.
The internet is down. Describe your lunch to me in five words.
The moment when you realize childhood is over.
I got back with my Ex…Box One.
I'd like to thank Red Bull, Google, Vodka, and Wikipedia for my graduation.
My food has features!
This is how I selfie taking a look.
If we could turn back time…
That wraps up this guide on good selfie quotes and hopefully gave you some funny ideas for captions.
Let us know in the comments below what your favorite one is. Also, please share this post if you liked it!