I don't know about you, but some of the most fun I've had gaming on my smartphone has been with competitive games that pit players against each other, testing their mettle and their craftiness in short matches that can be picked up and enjoyed in a matter of minutes. One of the most popular mobile multiplayer titles is Slither, and today, Appamatix is here with 10 Slither tips, tricks, secrets, and "hacks" that will help you to up your game and choke the life from your opponent's snake. Wait, what? Choking? Snakes? Read on!
I'm probably outing my age, here, but one of my first computer gaming experiences involved Rattler Race. Remember Rattler Race? I'll spare myself the chirping crickets, and tell you that it was a very simple game, where you competed against the CPU or other players in a race for survival. Of course, that survival only consisted of pressing the four directional buttons on your keyboard for as long as you could, controlling a digital snake. Your rattler would eat apples and get longer. If your rattler hit an obstacle, it died. If your rattler ran into another rattler, it died. If you ran into yourself, you died. Oh, and your snake was only capable of moving in the four cardinal directions.
Okay, I know it probably seems like something that a child would program in this day and age, but back then it was a lot of fun! Slither.io has captured that fun and given it a new home in a more modern game, which basically follows the same tenets of the title that I once played in MS-DOS. The experience has gained a little bit more nuance and has its home on mobile platforms where the simple graphics and quick gameplay can suit a far wider audience than those seated in front of a desktop or laptop.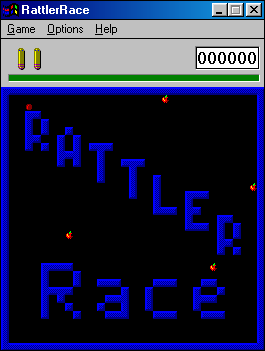 The goal is very much the same: be the biggest snake, and survive as long as you can while you continue to grow. As you pick up items (including the remains of other snakes), you'll grow. If you hit yourself or anyone else, it's game over, buster. If you're playing against CPU opponents, you'll find that it's not particularly challenging–having free omnidirectional movement removes a lot of the challenge from the old game that I played back in the 90s. However…that all changes when you start playing against other people.
Like I said above, the true heart of Slither.io and games like it is the fun that you can have when playing against other gamers. It's cutthroat, it's fast, and there's actual room for mastery in a game where snakes try to make other snakes run into them, so their remains can then be eaten. Yeah. I know. It sounds preposterous, but the game is free, so if you haven't picked it up, do it right now.
And then, check out these 10 pointers that will help you to up your game and grow your snake to the envy of your opponents.
Watch Other Players
In competitive player vs. player (PvP) titles, you can usually learn the most from watching the movements and tactics of other players. Now, this is easier said than done, and it's not enough to just pay attention as you're playing. Instead, what you're looking for are patterns.
Slither.io is a simple title, and there's not a lot of room for players to execute wildly different strategies. Because of this, it can be hard to discern the nuance of players' movements until you've been playing the game for a while, so don't freak out if it "looks like everyone's doing the same thing." They're not, and when you can start to see that, you'll be able to counter what others are doing and use it against them.
Master the Maneuvers
Slither.io might be simple in concept, but learning how to control your snake actually comes with a bit of a learning curve. Against CPU opponents, it's simple. This mode of the game is a great place to learn how to navigate and move, especially once your snake gets to an exceptional length. Bigger is most certainly better, but as your snake grows, other players often become less dangerous than the possibility of run into your own length–that's game over, too, in case you didn't know.
Because of that, it's important to get your fingers used to making tight turns accurately, without overcorrection. Speed and precision are the name of the game, and being better at both than your opponents is one of the number one ways to ensure victory. Practice, practice, practice!
Learn Visibility
Even when you're playing against the CPU, you can take note of how wide your visibility is on the screen. Once again, it's going to take some practice before your eyes will be used to measuring this distance, but in the same way that things outside your field of vision can remain ominously threatening to you, the same can be said when you're hanging out just beyond the sight of your opponents.
It's tempting to get in close and try and trap other snakes right away, but when you're up against a skilled opponent (or more than one) staying at the edge of their vision can often be confusing and alarming to them, encouraging mistakes that you can then take advantage of.
Speed is Special
In Rattler Race, speed boosts weren't anything to write home about. In Slither.io, they can be one of the quickest ways to snag another snake or one of the fastest methods of ensuring your own demise. On mobile devices, you can tap and hold to make your snake suddenly gain a burst of short-lived speed, but be aware that doing so will shorten your length. It's a bonus that comes at a cost, every time.
On top of that, one of the biggest slip-ups that I see players make is to waste speed boosts when they're entirely unnecessary. You'll always have the option of giving yourself a little bit of additional speed, but speaking objectively, patience is going to serve you better than speed 90% of the time.
Commit to Your Movements
Commitment is scary, right? We know it from life and we know it from the strategy in video games, but one of the best secrets to success in Slither.io is following through with any given strategy until it either results in victory or your demise. Especially in this title, there's no room for half-assing, and giving up on a failed maneuver will almost always result in "game over."
If you're going to try to circle an opponent and trap them up, don't pull out at the last second–you'll only make yourself look vulnerable. At the same time, don't try to "fake out" other players too often by baiting them. You'll make a tempting target if you flee, but this is one of the most often-used strategies by people who think they're more clever than they are. You'll double back to try and set a trap, but your opponent–probably someone who's seen this trick a hundred times before–will be way ahead of you.
Never Trust a Snake
In a snake-eat-snake world (I'm sorry, it's really fun to say) there's no reason to place faith in other players, even if you're a couple of small snakes amidst a sea of larger opponents. Anyone who isn't you is potential food, so if you see anyone heading your way, treat them like an enemy. Harsh, I know, but this is about survival!
On top of that, seeing and taking advantage of unaware opponents (or those foolish enough to be too trusting) can be a great way to gobble up some goodies early on, right after you spawn.
Scavenge When You Can
Remember–everything is food. There's no harm in hanging around the outskirts of other snakes chasing each other, waiting for one to meet its inevitable demise. When it does, swoop in as fast as you can and snatch up some of the spoils from that kill.
There's no shame in it. When survival is tantamount to winning, and the only way to score higher is to get bigger, you use any means necessary to do so. However, do remember that you need to be fast. This is one of those times that a speed boost can come in particularly handy.
Stuck in the Middle With You
When you spawn in the middle of a bunch of larger snakes, it can be tempting to toss your phone against the wall and scream. This is…inadvisable, to say the least, but it is a good reason to get your butt in gear and get out of there.
Remember what I said about not trusting other players? It's never applied more than when you're stuck in a bunch of other players. If you're small, then you're a snack. If you're big, then you're a threat. Either way, it's best to assume that everyone is only moments away from turning on you, so hustle up and get out of the middle.
Food is Food
Big snakes. Small snakes. Medium snakes. One of the tips that the best players already know is the fact that any change to snag up another snake and turn it into resources is a chance that you should take. It's perfectly possible for a larger snake to be tricked or trapped by a smaller snake if you play fast and well, so never turn away from an opportunity.
The same rule applies here as it did for scavenging–don't throw away any chance of bettering yourself due to fear, diligence, or dignity.
Coil, but Not Too Tight
"Coiling" is one of the primary means that you'll use to "fight" against other players, but it's also a way to defend yourself! It's one of the biggest learning curves that you'll find in the game, too.
When you coil up, you're usually doing one of two things–positioning yourself to surround another snake, or turning your head away from another snake that might be trying to do the same thing to you. When you're coiling, it's remarkably easy to end up running into yourself or making yourself more vulnerable to a larger snake that's trying to trap you. Therefore, one of the first things you should realize is that coiling too tightly can be dangerous for a multitude of reasons. At the same time, coiling isn't always the best option when someone else is after you. Sometimes, it is smart to head swiftly in the other direction, in order to break their strategy.
What do you think, Slither.io fans? Having played a fair amount of the game myself (and after experiencing some nostalgia from ye olde Rattler Race days), I can safely say that these tips and tricks will help you to stay alive longer. On top of that, a lot of these might as well be secrets (I'm not sure I'd call them "hacks") based on how infrequently I see other players following them. If you have some other ideas about the best practices for kicking ass in Slither.io, let us know in the comments below!