Leave it to the digital era to shape the way that we do practically everything, such that we don't even have to take a trip to a retailer to buy our video games, anymore. Whether you're looking for a freeware title that only requires a direct download or you're using a client like Steam to get access to the newest, greatest titles, Appamatix is here to share with you 10 of the best PC games to download for your money. Considering that games can cost you as much as $60 when you're buying them brand new, it's important to know that you're going to get a good investment for your time and your money!
Let me tell you about my most daring video game memory. I was just a young kid, still excited about the prospect of saving money to buy games for my Sega Genesis. My household had a strict opposition to violent games, so I took it upon myself to sneak away during a particular shopping trip, money in hand, and discreetly purchase a copy of Mortal Kombat II! Imagine the thrill and excitement as I snuck my purchase home and played it for the first time.
Now, realize that some amount of that magic has faded away, with the prevalence of online downloads and instant, digital access to games as soon as they're released. This isn't necessarily a bad thing since it's brought gaming than more households than ever before, but it's also made the gaming market seem absolutely flooded with potential titles. Being that they're often expensive and we only have limited free time to enjoy them anyway, it's become very important to make wise choices when spending money on this particular hobby.
Here are just a few considerations that can shape your consumer experience:
Are you on a PC? A Mac? A PlayStation? Xbox?
What's your budget? How much time do you want out of your game?
Are you happy without owning physical copies of your games?
What genres of games do you enjoy the most?
Your answers to the above questions should help you with the decision-making process right off the bat. For the purpose of this particular article, we're going to focus on available PC titles that are guaranteed to be worth your hard-earned money, but you can happily apply some of the lessons learned herein to your digital shopping on any major console platform.
Now that we're neck-deep in everything digital, it's likely that more and more of our gaming purchases are going to happen through digital means. As much as it can be pleasing to own physical copies of all of your media, the future is clearly heading in a different direction and resistance is futile.
Of course, this is by no means an "official" or comprehensive list of every title out there that you should play. These are my personal recommendations, based on their popularity and my own experience as a gamer. I'll also make sure to let you know relatively how much you'll be spending, and whether or not your computer will require any extra muscle in order to run them! You should know, going in, that if you want to game on your PC, you should be equipped and ready with a dedicated GPU (graphics processing unit.)
While I'd heartily recommend checking out the oldest of the old-school shooters, I'm talking about the game that just released in 2016, from Bethesda Softworks and id. Though many critics were apprehensive that it'd be able to capture the frivolous and frenetic joy of the original Doom, which had you in constant motion as you battled waves of increasingly more powerful demons as you fought your way between Hell and Mars, but this title has done it.
It's a new game, so it's going to cost you about $60 and will require a gaming PC with some muscle behind it, but if you're looking for one of the best new shooters on the gaming market, look no further than the new iteration of Doom. It manages to be old-school and brand-new at the same time, and will reward you with hours of fun and challenging entertainment. It also bears mentioning that this game is not for the squeamish…but it's also Doom.
The Grand Theft Auto series has a storied history that reaches all the way back to the first PlayStation, but the latest in the series has branched out into online gameplay and my goodness, is it ever fun! Whether you're a fan of the excellent narratives crafted by Rockstar's team of writers, or if you're looking to bring the run 'n gun, car thieving game mechanics into the online sphere, this is most certainly the best Grand Theft Auto game yet.
It's been out for a while but hasn't lost any of its appeal. You can catch this title on sale from anywhere between $20 to $40, and it'll require about as much PC gaming muscle as Doom if you want to run it with maxed out graphics.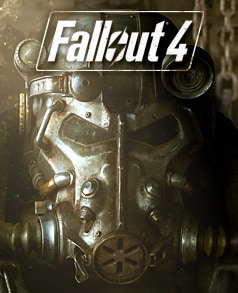 Here's another recent title that arrived with critical acclaim on all fronts. Appamatix has covered Fallout 4 in brief detail before, in anticipation of the game's most recent (and also excellent) downloadable content package. If you're a fan of both role-playing games, shooters, and post-apocalyptic environments, this is about the best experience you're currently going to get out of a video game.
If you're looking for a good multiplayer title, Fallout 4 is not what I'd recommend, but if you're a single player looking for an open-world experience and some truly next-generation video game storytelling, this is where it's at. Your dialogue choices with other characters will shape the world around you, and if that isn't enough, you can even build and manage post-apocalyptic communities as you progress through the story! Fallout 4 is a new game, only having released last November, and will cost  you approximately $60. Expect to get dozens of hours of entertainment from this title, however, and bring your PC's most impressive hardware if you want to run it at the highest graphics settings.
Perhaps it says something about the development team at Bethesda Softworks, but this is the third game from them feature on this list. Though Skyrim is a fantastic game in and of itself, it's the community surrounding it that can truly turn it into a timeless experience. The core game features an open world full of sorcery, dragons, and swordplay that has a compelling story to tell, but the most fun that you'll have with it come in the form of player-developed mods that change practically every aspect of the game itself.
Players have used the core Skyrim game to craft entirely different worlds and stories through modifications, many of which can be downloaded for free. If you like high fantasy and want a game that you can sink potentially hundreds of hours into, give Skyrim a shot. It's not a recent title, so you can probably snag it for less than the common price of $20. You also don't need to have the highest end computer to run it, but as always, better graphics processing will give you a better experience!
Time to venture away from price tags, and into the arena of free-to-play games! Warframe has consistently been one of the best titles that you can download and play without any cost ever since it released, providing next-generation graphics and gameplay that you would never expect for a game so accessible. There are paid content features, of course, but none of them are necessary, and the core experience that you can simply jump into is enough to keep you entertained for dozens of hours.
At its heart, Warframe is a strategic shooter that takes place in a galaxy-spanning sci-fi environment. A friend of mine described it as "robot ninjas in space," and truthfully, I can't think of any words that are more apt for it. Your computer won't require the highest-end hardware in order to run it, but a dedicated GPU is a must.
Simply put, Gone Home is one of the best "indie" game titles that you can buy right now. It's purely a single player game and you should only delve into it if you're looking for an atmospheric, well-told story, but it's a story worth experiencing.
The game is quaint, quiet, and homely. You play the role of a woman returning home to an empty house, and your exploration of the various rooms and items in the house will reveal a story that's beautiful, tragic, and exceptionally human. If your heartstrings need a good tug but you don't want it to happen through a suspense novel, give Gone Home a try for somewhere around $20.
There aren't many MMORPGS that are both a ton of fun and also inexpensive to get into, but Guild Wars 2 hits the sweet spot. It's a "pay-to-play" title that requires an up-front purchase of the core game but leaves behind the traditional "subscription" cost that comes along with games in this genre. With the cost of the game, you'll get access to a wealth of content and frequent updates from the developers that turn the high fantasy world you're exploring into a "living world."
Guild Wars 2 is for those interested in both fast-paced gameplay as well as social interaction. You can buy the core game and its recent expansion, "Heart of Thorns," for $49.99.
Much like Grand Theft Auto, Civilization V is the most recent title in a series of games that has a long history, stretching all the way back to MS-DOS on early Windows PCs. The newest title, however, is a next-generation history simulator and strategy game rolled into one.
You'll take on the role of a developing civilization and guide its progress through the eras–from the dawn of mankind to the space-age itself. This has always been the premise of Civilization games, but never has it been so thoroughly explorable (and thoroughly beautiful, thanks to next-generation graphics.) There's a multiplayer component too, which allows players to compete over local networks, or online. It's an older game and you can often catch it on sale between $20 and $30. It also won't require the highest end hardware in your PC, which is a relief considering some of the minimum requirements established by newer titles.
We're back in the "free-to-play" zone with Path of Exile, a top-down third-person hack-and-slash game that will have you crawling through dungeons and slaying waves of enemies. It will not, however, have you speaking completely in hyphenated phrases.
This is a darker, more violent title, and if you're into dark fantasy world-building as well as frenetic swordplay and magic action, then you won't have anything to lose in giving Path of Exile a try!
Here's the free-to-play title of all free-to-play titles, a recent fantasy themed card game from Blizzard Entertainment. Built upon the mythology of the popular "Warcraft" series (it even has a film coming out later this year), this card battler will have you building a deck of cards to strategically defeat opponents so that you can…earn more cards. You can also buy more cards to add on to your ever-expanding digital collection, but if you're wary of investing money in a title that's initially free, don't sweat it; you don't have to part with any cash to enjoy this game.
This is also the only title on this list that doesn't practically demand a dedicated GPU in your PC, and once you've signed up to play it, you can extend that fun to your smartphone or tablet!
There's quite a lot of room for debate, of course, but the above 10 games are among the best that you can download and play on your PC as of June 2016. If you have your own ideas about what PC games people should be playing, let us know in the comments below!