Upon reaching a new stage in our lives we must put aside the old and welcome the new. If you're going to start at a new university or the job of your dreams it is the perfect time to change your wardrobe and you can show off those new designs. But before going crazy buying the clothes you like you need to look in your closet and separate what you actually like and what you don't. What you use in a regular basis and what has years locked in the back of the closet and you don't even remember when you bought it.
In this article we will talk about where you can sell your old clothes that you no longer use and will recommend the 10 Best Apps to sell your clothes.
For those items that we never use and that are in good condition (no stains, patches or bad closures) it is best to sell them so we can recover part of our investment. Buying and selling second-hand clothing is one of the new trends that has grown in recent years and this is added the number of websites where you can buy at a lower cost everything you need, to update the wardrobe without leaving your home.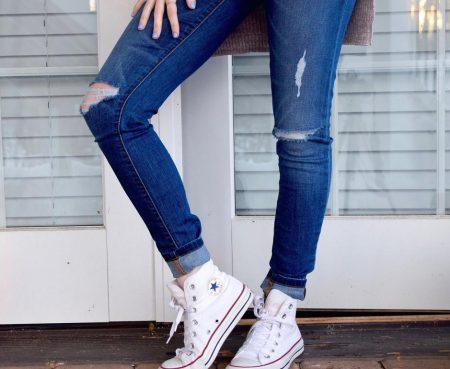 Requirements for clothing to be accepted in web portals
No ripped or broken.
No discoloration or stains.
No balls. Typical leaving balls on clothes when it has been used ad nauseum.
No odors (try launder clothing before sending it, and if you smoke make sure you do not smell snuff).
Accessories such as handbags, shoes and watches, socks or stockings are accepted if they are in good condition.
How to put your used clothing for sale
Select clothing: To learn how to sell used clothing is necessary to make an inventory of what is no longer needed at home and want to sell. It is preferable to select those items of time than major brands.
Putting a price: Then you need to stipulate a price that is half of what it originally cost. If it takes to sell, it's best to reduce its current cost.
Find where to sell it: There are many sites which sell used clothing. In almost all will have to register on the websites dedicated to how to sell used clothing and other accessories. You have to complete your application with the data necessary for the business to start functioning and various offers to choose the most appropriate received. Yes, you should know that there are many pages that ask commission based on the value of what is offered. But there are also free to ask for nothing in return, which is an integral gain.
Cataloging your clothes: It is also important to catalog the type of clothing that is offered, if it comes to women's clothing, men's or children, lingerie, shoes and accessories.
In the various portals there are a number of conditions which can sell and what can not:
You must be in good condition and that the label legible brand and size
Not accepted for a sale lingerie and swimwear that are used
The clothes are not as old, prefer clothing that is current
There are also sites that do everything for you,  you can send them clothes and everything else they do, they receive clothes make you an offer for it and you decide whether you sell or not. That's one of the easiest and uncomplicated options
The different pages or web applications are filled with thousands of options, from designer clothing to clothing department store; we can get whatever you want with just give a click in your mouse. Firms such as Tous, Carolina Herrera, Bimba, lola is the most requested and that is why it has increased the taste for vintage. The idea is that you do not stay with the desire to try the fancy clothes you see in magazines and can buy everything you want from your home.
In addition, another advantage of buying through websites is that you do not have to travel to get what you want. All these websites forwarding on all over the world and if you think it's time to give a better life to your clothing 90 notes of these 10 sites in addition to free up space in your closet, recover a portion of the investment.
10 Best Apps to sell your clothes
1. Ebay:
This is one of the most popular purchase and sale of products pages, and what really interests the sale and purchase of second-hand clothes or vintage. Only just register and place your personal data including data from your bank account or your credit card. This page allows you to create a web page within your site where you can sell the clothes that no longer use also other products; the product can also auction or sell the item at a fixed price.
Ebay stores help sellers maximize their business. With an eBay store, you can show all your listings in a convenient place. You can create and customize your own eBay store with a unique web address. Monthly rates allow you to have access to the tools eBay stores you can use to create, manage, promote and track your business.
2. SnobSwap:
This page is an online marketplace where you can buy and sell your second-hand clothes without any problems. It is the first online platform to sell, exchange or buy second-hand designer clothing, handbags, shoes and accessories. SnobSwap is the only online marketplace that hand selects the best consignment shops and high cabinets to sell online.
This website offers luxurious brands such as Dior, Louboutin, Burberry, Balenciaga, among others at lower prices. Work with the sales system bought or bartered, and even gives you tips on how to promote the product photo you choose to offer on the page. When you make the purchase you decide how to buy (money, barter or both), however, it all depends on whether the seller will accept or not.
This is another option that you cannot miss; ASOS Marketplace is a virtual shop where you can buy any type of garment or articles of independent brand, designers and vintage sellers. This site allows you to open your own online store where you can show all the clothes you want to sell.
This online shop for fashion lovers. Here all you have to do is register and upload pictures of the clothes you want to sell. On this site you can find everything you want to update your wardrobe without leaving your home.
5. Shop Hers:
It is an online shopping platform as mentioned above, just enough to get into your search engine to find everything you want from accessories such as handbags, shoes, hats to designer dresses or wedding.
This is a store that sets the trends in clothing and dressing well. Its main product is the sale of clothing and accessories, but in recent months has also been added selling jewelry and designer watches.
7. Refashioner:
It is an online community for fashion followers. Open your profile and upload your pictures of what you want to sell. If you prefer, you can also make is they who, after a rigorous quality control, put on sale your items.
8. ThredUP:
This is another online used clothing store, this store founded in Massachusetts in 2009 has a different mode users send mail clothes and they accumulate and selected. Consumers get an advance payment and clothing sold on the website; the clothing is not accepted is returned to the user.
9. Vaunte:
the closest thing to a classic online store. Advertise your product, you notified at the time of purchase, check everything before delivery to the buyer once sent and make payment to your account. They have a wide range in which to find wedding dresses.
10. Walk in My Closet:
This online market women's clothing that has much of the wardrobe of many fashion bloggers. The brands that are offered are usually more affordable and buyers can positively or negatively evaluate their experience.
With these online shops empty the closet and fill the purse has never been so easy, follow this tips and see the pages mentioned in a few days can change your wardrobe and sell used clothes that are no longer using.
What is even better is that these thrift stores are not getting these items for profit, so the price is much lower than its market price or its value. Basically just they want to get rid of their merchandise as quickly as possible. However, many pages ask commission for the sale, there are also free to ask for nothing in return. Its operation is very simple: you have to register on the web, send pictures of clothes with a brief comment and set a price. In some of these sites is possible to interact with the person interested in buying clothes, they can discuss their doubts to be given more details.